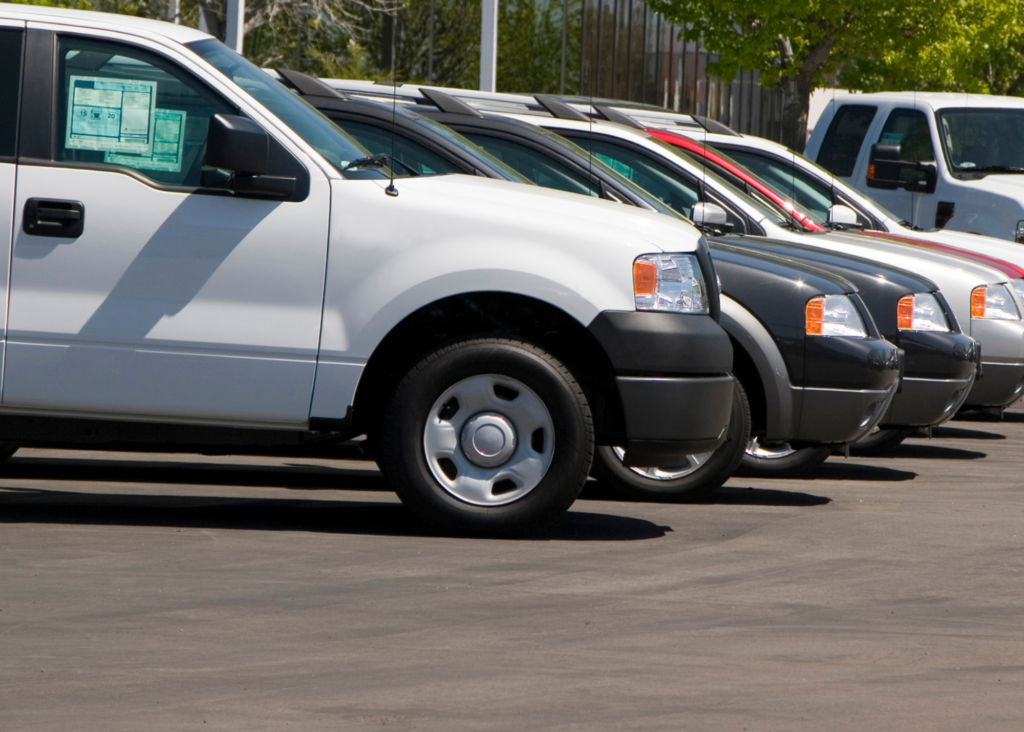 Operating a dealership goes far beyond selling and trading vehicles with customers. While this is certainly a key factor, there is so much more that plays a role in the overall success of a dealership. 
Zubie Telematics recognizes these complexities and aims to provide dealerships with solutions that truly have a positive impact on their customer service, daily operations and bottom line. Dealerships that partner with Zubie gain access to a comprehensive telematics solution, Zubie Fleet Connect, and the many features that come along with it. 
Track Service Loaner Cars with Telematics
A Dealership's loaner car program is a very valuable service for customers that need to leave their vehicles for service for an extended period of time. While this is helpful and convenient for customers, dealerships are taking a risk by providing loaner vehicles. So much is left out of the dealership's control when their loaner vehicles are under the care of a customer.
Zubie Fleet Connect provides a simple way to track service loaner vehicles and ensure that customers are upholding to the terms of the loaner vehicle contract. Zubie's telematics platform allows the dealership to track a variety of activities, in real time, such as GPS location/geo-fencing, fuel consumption, engine and maintenance alerts, mileage thresholds and more. Even a vehicle's trip history by date is stored for reference.
This GPS technology also allows you to create geofences. Dealerships can receive notification alerts for vehicle arrivals and departures, along with any time a vehicle travels outside of a set area, like state borders or city limits. Geo-fencing can be customized to be enabled/disabled based on your dealership's operating hours. Having insight into a loaner vehicle's location via geofences can improve customer satisfaction as it streamlines the check in process and demonstrates to customers you prioritize and value their time. They also help dealerships make sure customers are staying true to the loaner contract and staying within an agreed upon boundary.
Service Loaner Vehicle Reported Fuel
There are several key metrics that need to be recorded and monitored when a customer leaves your lot with a service loaner vehicle, specifically fuel levels and mileage. Zubie provides leading vehicle reported fuel and odometer technology that will save dealerships time, labor, and money.
You may not be able to control fluctuating fuel prices, but you can control how you manage your fuel usage on loaner vehicles. Fuel monitoring also allows the dealership to capture fuel cost from a customer based on a variety of parameters. When fuel usage is recorded manually, an employee has to take the time to find the correct keys, start the vehicle, and then estimate the fuel level percentage based on what they see.  Vehicle reported fuel means Zubie is capturing the exact fuel level of the vehicle at check in – automatically. No manual entry required. 
Service Loaner Vehicle Reported Odometer
Vehicle reported odometer insights provide benefits that will impact a dealership's success. From the overall mileage on a particular vehicle to specific customer usage, having odometer reports at your fingertips will allow your dealership to speed up the check-in process, keep track of milestone scheduled maintenance, and provide clear communication with customers.
Time and money are being saved with having odometer report information as customers are nearing the dealership. No more costly errors from inaccurate manual reporting, and no more miscommunication on customer usage or mileage guidelines. Both the customer and the dealership can be at ease knowing that the vehicles are equipped with the technology to provide exact mileage. 
Additionally, vehicle reported odometer guides operations in determining when a loaner vehicle needs routine maintenance. Most vehicle maintenance is determined by mileage milestones – meaning when a vehicle reaches a certain number of miles, maintenance needs to be performed for the vehicle to run at its best. Having vehicle odometer reports on each vehicle alerts the dealership's service department of these milestones as they are approaching. From oil changes to tire rotations to battery replacements, your team can be proactive about maintenance instead of being subjected to untimely vehicle issues. These milestones will also help determine when a loaner vehicle needs to be put back on the lot in exchange for another.
Connect with Zubie to Improve Your Dealership
With a wide range of benefits, it is easy to see why many dealerships are choosing to use telematics to help run their entire dealership. Specifically, Zubie can help dealerships save time and money with the most advanced, intuitive and sought after telematic features on the market. 
The experts at Zubie understand what dealerships need and are ready to help your dealership get on a path to improved systems and greater success. Contact Zubie today to see how your dealership can begin benefiting from their industry-leading telematic solutions.