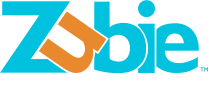 Rental Fleet Management Made Simple
How it Works
See what our Fleet Tracking service can do for you.
Crank up your utilization. Capture more revenue.
Zubie Rental Connect helps rental companies intelligently manage inventory and keep cars on the road.
The Right Plan, The Right Price
Our plans are built for rental fleets of all shapes and sizes, and designed to grow with you. Start any plan with a FREE Trial.
Light
Premium
Comprehensive Fleet Management
Premium
Comprehensive Fleet Management
$

22
month
($528 prepaid / 2 yrs)
$

20
month
($720 prepaid / 3 yrs)
3G

Included

Included

Included

Included

check_circle

check_circle

check_circle

check_circle

check_circle

check_circle

check_circle

check_circle

check_circle

check_circle

check_circle

check_circle

check_circle

check_circle

check_circle

check_circle

check_circle

check_circle

check_circle

check_circle

check_circle

check_circle

check_circle

check_circle

check_circle

check_circle

check_circle

check_circle

check_circle

check_circle

check_circle

check_circle

check_circle

check_circle

check_circle

check_circle

check_circle

check_circle

check_circle

check_circle

check_circle

check_circle

check_circle

check_circle

check_circle

check_circle

check_circle

check_circle

+Phone

+Phone

check_circle

check_circle

Email/Chat/Phone
Standard
Premium
Comprehensive Fleet Management
Premium
Comprehensive Fleet Management
$

22
month
($528 prepaid / 2 yrs)
$

20
month
($720 prepaid / 3 yrs)
4G / LTE

Included

Included

check_circle

Included

Included

check_circle

check_circle

check_circle

check_circle

check_circle

check_circle

check_circle

check_circle

check_circle

check_circle

check_circle

check_circle

check_circle

check_circle

check_circle

check_circle

check_circle

check_circle

check_circle

check_circle

check_circle

check_circle

check_circle

check_circle

check_circle

check_circle

check_circle

check_circle

check_circle

check_circle

check_circle

check_circle

check_circle

check_circle

check_circle

check_circle

check_circle

check_circle

check_circle

check_circle

check_circle

check_circle

check_circle

check_circle

check_circle

check_circle

check_circle

check_circle

check_circle

check_circle

check_circle

check_circle

check_circle

check_circle

+Phone

+Phone

check_circle

check_circle

Email/Chat/Phone

check_circle
Premium
Premium
Comprehensive Fleet Management
Premium
Comprehensive Fleet Management
$

22
month
($528 prepaid / 2 yrs)
$

20
month
($720 prepaid / 3 yrs)
4G / LTE

Included

Included

check_circle

Included

Included

check_circle

check_circle

check_circle

check_circle

check_circle

check_circle

check_circle

check_circle

check_circle

check_circle

check_circle

check_circle

check_circle

check_circle

check_circle

check_circle

check_circle

check_circle

check_circle

check_circle

check_circle

check_circle

check_circle

check_circle

check_circle

check_circle

check_circle

check_circle

check_circle

check_circle

check_circle

check_circle

check_circle

check_circle

check_circle

check_circle

check_circle

check_circle

check_circle

check_circle

check_circle

check_circle

check_circle

check_circle

check_circle

check_circle

check_circle

check_circle

check_circle

check_circle

check_circle

check_circle

check_circle

check_circle

check_circle

check_circle

+Phone

+Phone

check_circle

check_circle

Email/Chat/Phone

check_circle