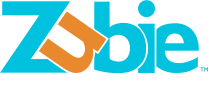 Rental Fleet Management Made Simple
Crank up your utilization. Capture more revenue.
Zubie Rental Connect helps rental companies intelligently manage inventory and keep cars on the road.

Real-time Fleet Tracking
that goes beyond GPS, including detailed trip history, geofence alerts, and off-site inventory management

Asset Protection
by employing loss prevention, crash detection, tow alerts, and fraud reduction features

Counter System Integration
that automates the capture of fuel and mileage at check-in

Proactive Vehicle Management
using preventative maintenance alerts, inventory reports, and our vehicle health dashboard
Plug in. Connect. Go.
Zubie makes vehicle tracking easy.  You don't need to be a tech genius to download our applications or a data geek to interpret our insights, and our pricing structure is transparent – no surprises, no hidden fees.
In less than an hour, you can start saving your business time and money using Zubie.
The Right Plan, The Right Price
Our plans are built for rental fleets of all shapes and sizes, and designed to grow with you. Start any plan with a FREE Trial.
Standard
Easy
Fleet Tracking
$

14
month
($336 prepaid / 2 yrs)
$

12
month
($432 prepaid / 3 yrs)
Included

Included

Included

check_circle

Included

Included

check_circle

check_circle

check_circle

check_circle

check_circle

check_circle

check_circle

check_circle

check_circle

check_circle

check_circle

6 months

check_circle

check_circle

check_circle

check_circle

check_circle

check_circle

check_circle

check_circle

check_circle

check_circle

check_circle

check_circle

check_circle

check_circle

check_circle

check_circle

check_circle

check_circle

check_circle

check_circle

check_circle

check_circle

check_circle

check_circle

check_circle

check_circle

check_circle

check_circle

Email/Chat

Email/Chat

check_circle

check_circle

Email/Chat/Phone
Premium
Utilization
Optimization
Standard
Driver + Vehicle Performance
Standard
Driver + Vehicle Performance
$

18
month
($432 prepaid / 2 yrs)
$

16
month
($576 prepaid / 3 yrs)
Included

Included

Included

check_circle

Included

Included

check_circle

check_circle

check_circle

check_circle

check_circle

check_circle

check_circle

check_circle

check_circle

check_circle

check_circle

13 Months

check_circle

check_circle

check_circle

check_circle

check_circle

check_circle

check_circle

check_circle

check_circle

check_circle

check_circle

check_circle

check_circle

check_circle

check_circle

check_circle

check_circle

check_circle

check_circle

check_circle

check_circle

check_circle

check_circle

check_circle

check_circle

check_circle

check_circle

check_circle

check_circle

check_circle

check_circle

check_circle

check_circle

check_circle

check_circle

check_circle

+Phone

+Phone

check_circle

check_circle

Email/Chat/Phone

check_circle
Premium
Comprehensive Fleet Management
Premium
Comprehensive Fleet Management
$

22
month
($528 prepaid / 2 yrs)
$

20
month
($720 prepaid / 3 yrs)
Included

Included

Included

check_circle

Included

Included

check_circle

check_circle

check_circle

check_circle

check_circle

check_circle

check_circle

check_circle

check_circle

check_circle

check_circle

Unlimited

check_circle

check_circle

check_circle

check_circle

check_circle

check_circle

check_circle

check_circle

check_circle

check_circle

check_circle

check_circle

check_circle

check_circle

check_circle

check_circle

check_circle

check_circle

check_circle

check_circle

check_circle

check_circle

check_circle

check_circle

check_circle

check_circle

check_circle

check_circle

check_circle

check_circle

check_circle

check_circle

check_circle

check_circle

check_circle

check_circle

check_circle

check_circle

check_circle

check_circle

check_circle

check_circle

check_circle

check_circle

+Phone

+Phone

check_circle

check_circle

Email/Chat/Phone

check_circle