Unified View
With Asset Trak and Zubie Fleet Connect, you're in control of your information.
Take advantage of customizable asset types to make it easier to search and filter, and add your own images or icons.
Our Groups and Tags features are available to use across vehicles and assets. It's easy to set up and see the various units of your business together in a way that makes sense to you and the way you work.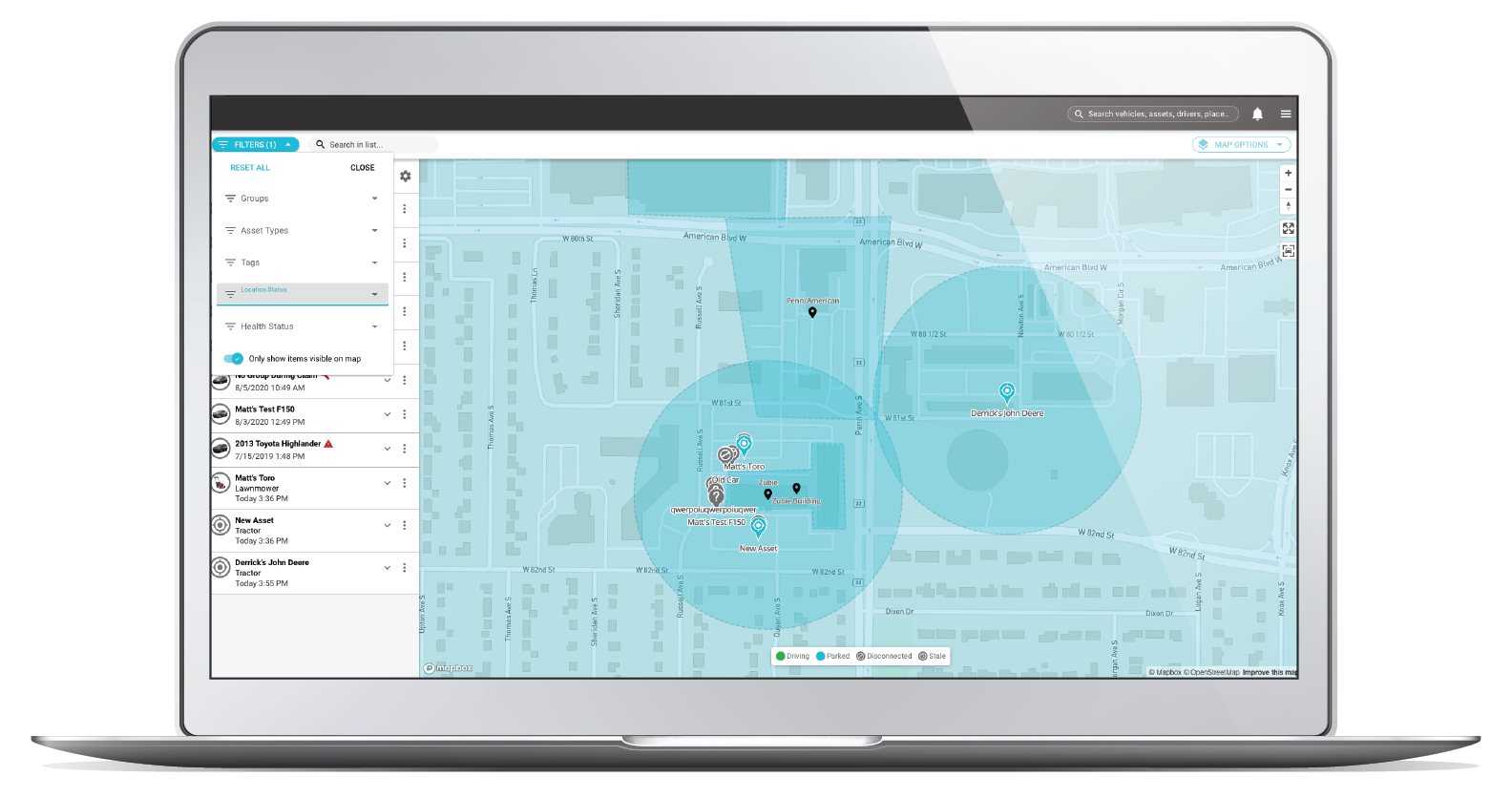 Smaller than a deck of playing cards, Zubie Asset Trak is the simple to install, simple to hide, and simple to move. Its long battery life and wireless recharging make it a great way to protect your most important assets and equipment.