Connected Car Features for your Customer
Give your customers the full power of the connected car, regardless of which car they own. They benefit from the award-winning Zubie app and great features that make driving and ownership safe, easy and less expensive. They can track the location of their car in real time, and receive activity alerts when other family members are driving. Driving scores and reports coach them on their safe driving skills and help save money on gas. And Zubie alerts them to car problems like a low battery or check-engine light, and allows easy one-click scheduling with your service center. Elevate your brand by giving them services they value.
Insight into Customers and Activity
Stay connected with your customers and their cars by receiving real-time alerts when they have engine problems. Wear-and-tear analysis lets you identify the right cars for marketing campaigns and optimize your marketing ROI. Powerful geospatial analysis lets you look at your customers and their activity in a whole new light, and identifies those vulnerable to competing service centers. Optimize marketing messages, timing, and targeting based on customer driving routes and proximity. Better service starts with better insight.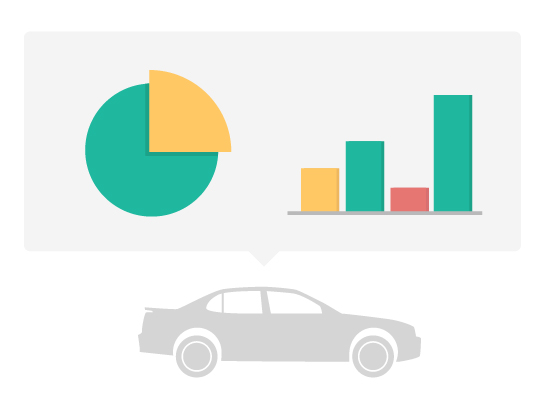 Integrated Scheduling
Establish your service center's presence on your customer's app. Your customer is always one click away from scheduling appointment or talking to your service reps. Emails, reports and other communications make it easy for your customers to connect and interact with your service center. Service visit alerts alert your service bay upon customer arrival and arm them with the latest diagnostic report on the vehicle so they can be more efficient and minimize customer wait times. Time is money for you and your customers.
In-App Marketing
Reach out to your customers with special offers that are customized exactly based on their car's needs. Accurate mileage tracking and integrated OEM schedules make it easy to remind customers of necessary maintenance. Push messages, in-app reminders and report emails provide numerous opportunities for branded content and personalized offers. Staying in touch ensures that your service-center stays relevant.