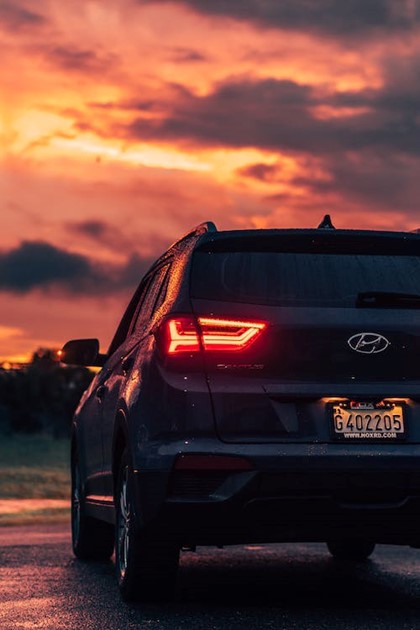 As a fleet manager, you get it: The valuation of your vehicle matters. The ultimate value of a vehicle determines when you should buy more cars or sell the one you have and ultimately determines a variety of expenses you must try and manage. This reality means that you must constantly attempt to monitor your car's valuation.
Appropriate vehicle valuation monitoring means that you must know how much your leet is worth at any moment. It also means you must keep an eye on future trends to make appropriate planning decisions. This reality begs the question: What technological tools do you need to appropriately determine your fleet's worth? Let's take a look.
What Factors Determine Vehicle Valuation for Rental Cars?
Older factors — such as miles traveled and the car's overall condition — unquestionably influence your fleet's value. However, they are not the only factors that can ultimately impact the value of a car. Of late, a variety of new factors have risen in prominence that can determine the value of a car, which can ultimately impact your decision on what to do with any vehicle in your fleet. Examples include:
Rarity and demand: These factors have always mattered when determining car values, as the law of supply and demand has always dictated that the value of a car is based on how many people want it. However, there have been more challenges than ever regarding getting certain cars and supplying parts. These issues can increase the value of certain cars.
Location:Cars are no different than any other good in this economy in at least one respect: Their value is ultimately influenced by the car's location. Areas with higher costs of living tend to see cars that cost more.
Brand reputation: As brands rise and fall, the value of their cars rises and falls with it. Take Tesla, a company that has seen no shortage of controversy, thanks in part to its controversial CEO, Elon Musk. Tesla's value has fallen over time, and some believe that Musk's history and public statements may have something to do with this.
Instant Information Is Needed
One of the greatest challenges in the world of car vehicle valuation is that you need instant information. Managing these issues is not a small challenge.
The reason you need this info is simple: You never know when an opportunity may strike. Vehicle supply chain issues remain one of the greatest challenges in vehicle valuations, and this means that you or your suppliers may find yourself in a situation where the value of a car abruptly rises or falls. In this case, you may need to take advantage of a snap offer to buy or sell more cars.
If you want to make this immediate decision in a way that can benefit your business, you have to have the tools to do so. This means that you have to know — on a day-to-day basis — just how much your cars are worth.
An Eye on Future Trends
There's an even greater challenge with car valuation: The value of a car is never static, and that is the case now more than ever. As a result, your fleet management facility needs to keep an eye on future trends and attempt to react accordingly. Otherwise, you could get caught surprised by abrupt challenges within the vehicle valuation world.
With an eye on these trends — which may include continued challenges from inflation, supply chain issues, or even international conflicts — you can ensure that you are making long-term decisions that protect the value of your fleet.
What Can You Do to Protect Your Fleet's Value?
There was a time when a hand-written list of data points on the estimated value of each car was enough. Of course, those days are long gone.
The best thing you can do to protect your fleet's value is to constantly monitor it, ensuring you have all the information you need at your fingertips. Access to these data enables you to make long-term decisions. At Zubie, we are proud to offer a series of vehicle valuation tools that can allow you to constantly monitor the value of your vehicle and ensure you are protecting your greatest financial asset. Our vehicle valuation tool includes the following:
The ability to incorporate a series of internal and external data points about every car in your fleet enables you to monitor the specific value of each car and make long-term planning decisions.
Algorithmic projections that take allow you to make educated predictions about the value of your car well into the future.
Robust planning and analytics that enable accurate reporting and analysis, enabling you to make presentations to your entire team.
Automated data entry can save your entire team time and money.
Integration with a wide array of other Zubie tools allows you to use Zubie as a one-stop shop to serve all of your business needs.
Most importantly of all: Zubie's fleet management provides day-by-day valuation updates, allowing you to know exactly how much your car is worth at every moment.
Partner With Zubie
As you unquestionably know, monitoring your fleet's value is a vital and important task. At Zubie, we get it, and we want to help. Our vehicle valuation tools manage your entire fleet, ensure that you know the market value of your car, and project up to three years into the future. All of this means that you can protect your fleet's most valuable asset – your cars – and ensure that you are making the most accurate decisions in the future.
Ready to take the next step and incorporate a vast array of tools to help you manage your fleet? Contact Zubie today, and learn how we can take your fleet management capabilities to the next level.