Make Driving Safer, Easier & Less Expensive
Zubie™ connects your car to the internet to deliver 24/7 location tracking, maintenance diagnostics and driving insights –
Right to your Smartphone.
Make Driving
Safer, Easier &
Less Expensive
The Zubie™ Key connects with your car to deliver safety features, vehicle diagnostics and driving insights- Right to your Smartphone.

Protect
Change bad habits like hard braking! Reinforce good driving behavior of your teens.

Detect
Get alerts from your car engine and battery before it's too late!

Connect
Always-on cellular connection included! Locate your car, family, and friends.

Save Money
Reduce gas and repair costs! Redeem personal perks and save even more.

Protect
Stay Safe
Become a safer driver by tracking your Driving Score. Zubie monitors bad driving habits such as rapid accelerating, hard braking and speeding and gives you practical advice on how to improve.
Compare and Compete
Who's the best driver? A little friendly competition never hurts. Compare your Driving Score to others on the Leaderboard, and share your road stories on Facebook.
Worry Less
Zubie's real-time information helps you coach teen drivers—even when you can't be in the passenger seat. Get notified of an extreme braking situation that may indicate a potential crash.

Detect
Monitor your Engine and Battery
Zubie tracks engine diagnostics and battery voltage trends and automatically alerts you of potential problems. Here's to your peace of mind.
Track Fuel Levels
Know if your vehicle is low on fuel. Be alerted when the tank is below a threshold you set, and locate the nearest gas stations and lowest prices with our Fuel Finder feature.

Connect
Always Smart™ tracking
Easily locate your family, friends or vehicles and automatically receive alerts when they arrive or depart common locations such as home, school or work.
Simplify Your Life
Create groups of family, friends or co-workers to share locations and coordinate rides.

Save Money
Save on fuel
Who drove where? What did your last trip cost? Is there a shorter route? Smart driving with Zubie translates into smart savings on gas.
Save on repairs
Zubie automatically detects issues with your vehicle before they become costly problems.
The Zubie Key™ plugs neatly under the dashboard of your car and keeps it connected to the cloud. Always Smart technology uses a built-in, high-performance GPS, a wireless connection to the cloud and multiple sensors that constantly track car health and activity. Even while parked!
The Zubie Cloud constantly analyzes your car's data to track your trips, provide helpful alerts and generate interesting insights.
The Zubie App/Web Portal keeps you informed whether you're in the car or a thousand miles away. Works with desktop computers, laptops, and iPhone and Android devices.
"I recently had my vehicle stolen, but luckily I had just purchased your Zubie app. With the help of Zubie and law enforcement my vehicle was recovered five hours later in another state. What a great product."
Billy, NC
"When my daughter gets lost, I can locate her car and then guide her appropriately in the right direction…"
Charles, SC
"Your support team has been awesome!! Thanks so much for all the help!!! I do believe this is the best purchase I have ever made, it certainly gives me peace of mind knowing that my daughter is safe!"
Laurie
Easy to install, easy to use. Zubie comes with:
Free Zubie Key
Just plug it into your vehicle's diagnostic port, located under your dashboard, and you're set to go.
Free Zubie App/Web Portal
Our easy-to-use interface and programmable automatic alerts sync with your Zubie Key and makes it easy to customize Zubie to fit your unique needs. Available for desktop computers, laptops and iPhone and Android phones/tablets.
12 months of Always-On Wireless Service
Whether you're at home or on the road, Zubie is always delivering information about your car
30 day money back guarantee
If you don't love Zubie, send it back and we'll give you a refund on your purchase.
At the end of your term, Zubie will automatically renew your service so that you never lose important driver and vehicle data. Or, you can simply send the Zubie Key back, no questions asked.
ALSO AVAILABLE AT THESE FINE RETAILERS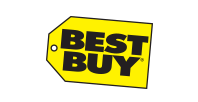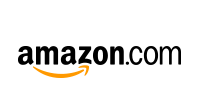 Almost all gas powered cars made in 1996 or later work with Zubie.

IS MY DATA PRIVATE AND SECURE?
Yes. You control your data, and who has rights to view it.
WILL THE ZUBIE KEY IMPACT MY CAR'S COMPUTER SYSTEM?
No. It will only get data that is freely provided by the port and will not transmit anything to your car's computer.
DO I NEED A SMARTPHONE TO USE ZUBIE?
No! You can access Zubie online from any web browser on your computer or tablet here.
CAN I RETURN THE ZUBIE KEY?
Yes, Zubie offers a no-questions-asked, 30-day return policy.