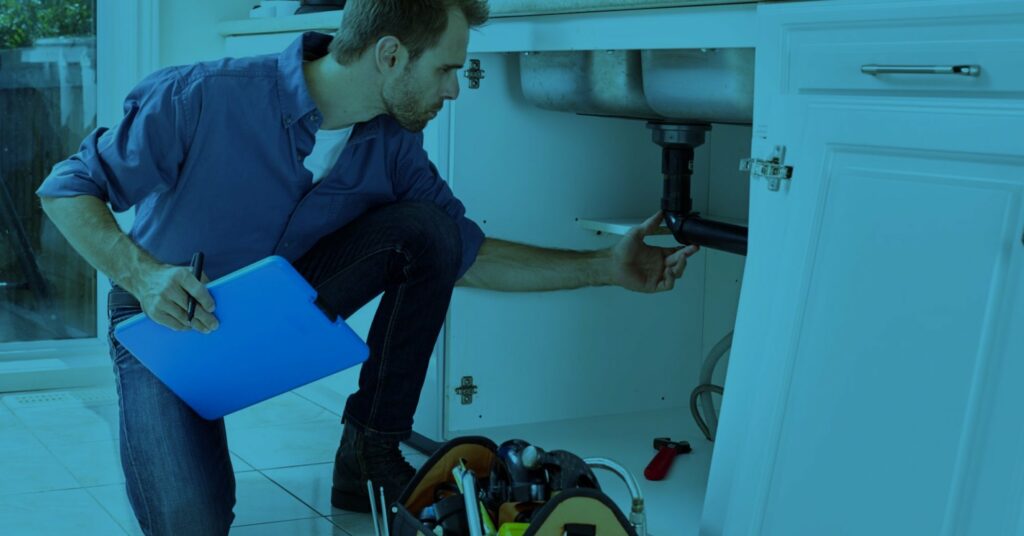 When one says the word plumber, one of the first things that may come into your head is either Mario or maybe even Joe the Plumber. A second thought might be the following scenario:
"Oh hey, my guys are going to be at your place at the convenient time of Monday morning….sometime between 8am and 10pm.'
Very convenient and very helpful, if your blood isn't already boiling at least. Now it doesn't have to be this way for your customers, if you're properly tracking and monitoring the fleet vehicles of your plumbing business  with GPS fleet trackers.
If you don't exactly understand how fleet tracking works, here's how it can help your plumbing business.
Precise routing and GPS Location
First and foremost, using a GPS tracker with your fleet will allow you to know where your drivers are at all times. Now, typically anyone who needs a plumber doesn't need them to maintain their pipes consistently, but likely has an emergency leak or issue that needs taking care of immediately. Knowing the precise location of your drivers will allow you to dispatch the closest team member. You won't have to second guess and call around, you can look it up right from your computer or mobile device. You'll be able to efficiently dispatch the nearest driver and take care of your clients' issues sooner. 
Ensure Delivery Of Services and Increase Customer Satisfaction
Fleet tracking provides you with reports to confirm your team was in the right place at the right time. No more second guessing, no more assuming employees were on time.
It also adds an extra layer of accountability with your team as they're aware of the tracking device, giving them that extra incentive to be on-time and communicate open and honestly.
Being able to think ahead in the operations of your business will further help you save time, money, and reduce the stresses of having to react to situations at the last minute, while fullfuling your customers' expectations.

Will Fleet Tracking Work For You?
Zubie plugs into a vehicle's OBD-II diagnostics port – no professional help or tools needed. Basically, the device plugs into a car, van, or truck like a memory stick. and tracks vehicle location, vehicle health and driver safety. Zubie works with cars, trucks, and vans made after 1996. 
For more information about Zubie's fleet tracking system, a demo and information on a free trial visit this webpage.
{{cta('fe4b7e20-21bb-48b6-91eb-c100013b4bd7')}}