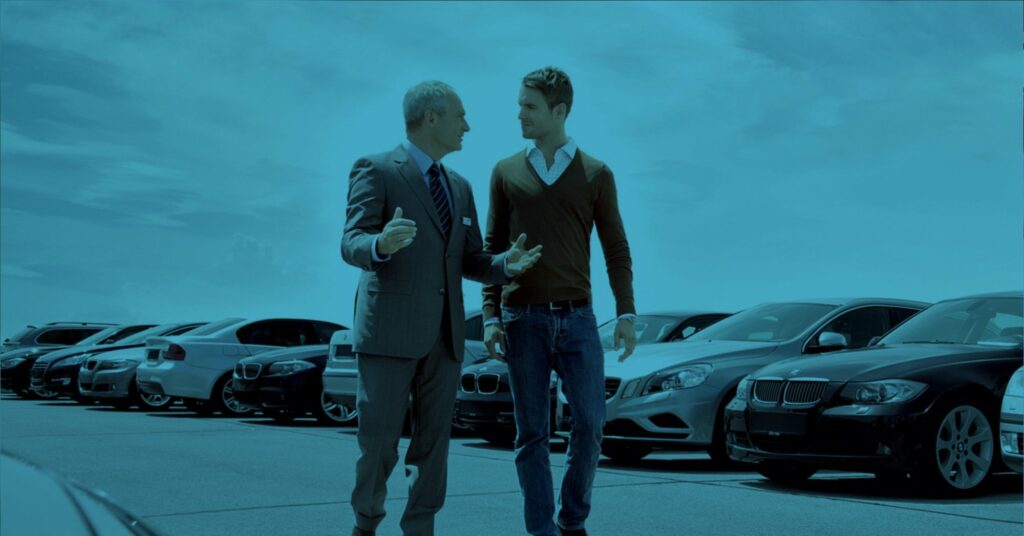 The COVID-19 pandemic wreaked havoc on supply and demand in the United States over the last two years. Production shutdowns and fear based buying caused substantial disruptions to industries both big and small. Now in 2022, the supply chain is finally stabilizing, providing many businesses and consumers with a sense of normalcy. However, there is one industry in particular that continues to feel the residual effects from the pandemic turbulence – the auto industry.
The auto industry is struggling to stabilize due to a nationwide microchip shortage, and because all new cars are built with these chips, it has also created a major shortage of new cars. When shutdowns and quarantine began in 2020, automakers anticipated a huge drop in new car demand, and consequently drastically reduced their orders. This resulted in a limited supply of both vehicles and microchips.
This market forecast and knee jerk reaction was a bit shortsighted. The demand for vehicles quickly snapped back, creating a problem on a much larger scale. When automakers tried to resume vehicle production, they simply couldn't. The supply of microchips to meet this demand did not exist, and producing them is a much longer and complicated process.
How does this impact the rental industry?
The low supply of new vehicles also resulted in a low supply of used vehicles. Rental companies have had to settle for inventory based solely on availability, and come up with creative solutions to preserve their existing fleet vehicles.
Zubie immediately recognized the challenges brought on by the microchip and vehicle shortage and have been quick to provide rental companies with sustainable solutions. Zubie Rental Connect is a comprehensive telematics solution that is designed to assist rental companies with optimizing their business operations, and protecting their vehicles. With Rental Connect, companies have the tools to make informed decisions about the future of their rental fleet.
Maximizing the Life of Your Current Rental Inventory
While all of Zubie's Rental Connect features provide companies with substantial benefits, there are several key features that are vital to preserving your current rental inventory amidst this nationwide vehicle shortage.
Vehicle Reported Odometer – Tracking mileage helps rental companies determine routine maintenance. Zubie provides exact mileage for each trip on each vehicle. This lets operations know when services like oil changes, tire rotations, and battery replacements need to happen.
Inventory and Utilization Reports – Utilization comes down to how often a vehicle is being used, or sitting idle. Knowing this information in real-time is all possible with telematics. Rental operations can use this information to ensure that vehicles are in a steady rotation and aren't being overused.
Vehicle Health– Rental operations can detect vehicle health issues, such as a check engine or low battery charge, before they become a major, expensive problem. Utilizing Rental Connect to address vehicle health concerns is a necessary action step needed to maximize the life of your vehicles.
Vehicle Valuation – With limited access to new and used vehicles, understanding the value of each vehicle in your rental fleet is critical to the success of your rental company. Vehicle Valuation provides an accurate value of your vehicle by automatically analyzing the Manheim Market Reports, a premier wholesale price indicator. This  information allows rental car owners to make educated buying and selling decisions, and get the most out of your rental fleet when supply is at an all time low.
Zubie's Chief Revenue Officer, Mark Novak, elaborates on the importance of this feature once the supply and demand is stabilized. "It should be noted that when the auto industry does bounce back, Zubie's exclusive Vehicle Valuation tool will give rental companies the leading edge as the entire industry will look to upgrade and refresh their fleets. Being privy to this information will save both time and money, and for swift and smart buying and selling decisions to be made."
A Reliable Solution – Now and In the Future
Experts predict that the microchip and vehicle shortage could last well into 2023. This means that rental companies will need to continue implementing solutions that will preserve and extend the life of their current fleet. Finding a quick fix isn't the wise route to take. Instead, choose a reliable solution like Zubie Rental Connect that will continue to provide your rental company with benefits even long after the auto supply chain stabilizes.
Contact a Zubie expert today to learn more about how Zubie Rental Connect can benefit your rental company.