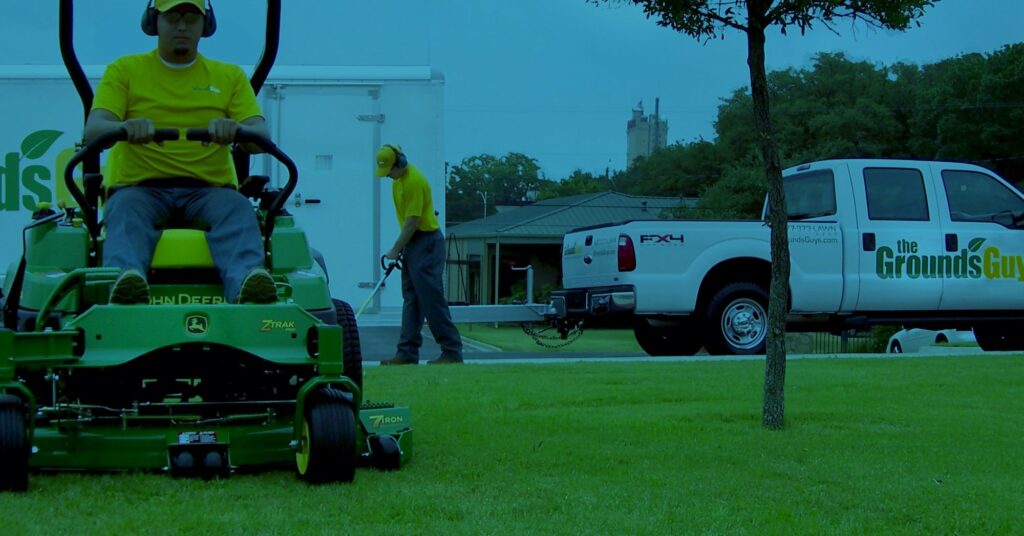 While Spring is not quite officially here, many landscaping and mosquito service companies are already gearing up for a busy year. But is your fleet ready? Managing both your fleet AND all your expensive equipment can be complicated, and it's easy to lose track of what people and assets ended up where. So, while there's still a window of preparation opportunity, it's a great time to learn why Zubie's fleet management software is a time-saving necessity. Zubie knows the ins and outs of fleet management and always focuses on making it easy to use, so you can maintain your focus on providing quality service to your customers.
How does Zubie's fleet management system benefit landscape and mosquito services? With Zubie you can use data available in one simple platform to protect all of your assets, track driver behavior, and prevent maintenance costs. Let's dive deeper into these key features. 
Never Miss a Job by Staying on Ahead of Vehicle Health 
Vehicle maintenance for engine or battery issues can be costly, and without fleet management, these problems may seem unpredictable. However, Zubie's vehicle health data can help you ensure your vehicles are running efficiently by sending alerts directly to you when there are issues or simply when your vehicle needs preventative service. In addition to saving maintenance costs, Zubie monitors vehicle utilization, mileage, and fuel levels so you can be prepared for trips to every location and never miss a job. For even more convenience, Zubie will notify your driver of the nearest gas station when the fuel level is running low. By receiving vehicle health alerts, you will save money on preventable maintenance costs and customers can always count on you to arrive on time.
Reduce Risk by Training Safe Driving Behaviors 
Another type of data available to fleet managers is driver behavior. First responders have a complicated position of driving with urgency and safely simultaneously – that's a fine line to maintain. Zubie tracks and stores data on the number of hard breaks, idling time, and excessive acceleration during emergency and non-emergency trips. Managers can use this information to begin having transparent conversations with drivers about safe driving habits that decrease the likelihood of compliance violations, or injuries to employees or civilians. 
Protect Your Valuable Assets with Zubie Asset Trak 
Asset Trak is a non-OBD ll battery-backed device that tracks all of your equipment at once in the Zubie platform. The best part is the device is magnetic. So, if you recently added lots of landscaping or mosquito equipment to your fleet, the installation will be very quick. It's as simple as attaching the device anywhere on the equipment and letting Zubie do the rest. We like to say it's as simple as "slap and track". 
Zubie Asset Trak is the total solution for protecting your landscape equipment against theft. As you move your sprayers, lawnmowers, leaf blowers, etc. to many customer's properties day-to-day, Zubie Asset Trak provides you with their real-time location, so you always know where they are. Geofencing allows you to monitor your asset's usage by tracking trip locations, setting up boundaries for restricted areas, and creating alerts for when assets are moved. If your equipment happens to be lost or stolen, Zubie Location Link will share the location of the lost asset with local police or towing service to assist in a swift recovery. This feature saves you time searching for a lost asset and the cost of replacement. 
When efficiency, customer service, and asset protection matter, Zubie is your fleet management solution. We protect your business by providing features that give you vital insight into your vehicle health, driver performance, and equipment location 24/7, all in one simple and easy to use platform. Learn more about all Zubie has to offer for landscape and mosquito businesses.  
Optimize your landscape and mosquito business. Reach out to Zubie today.