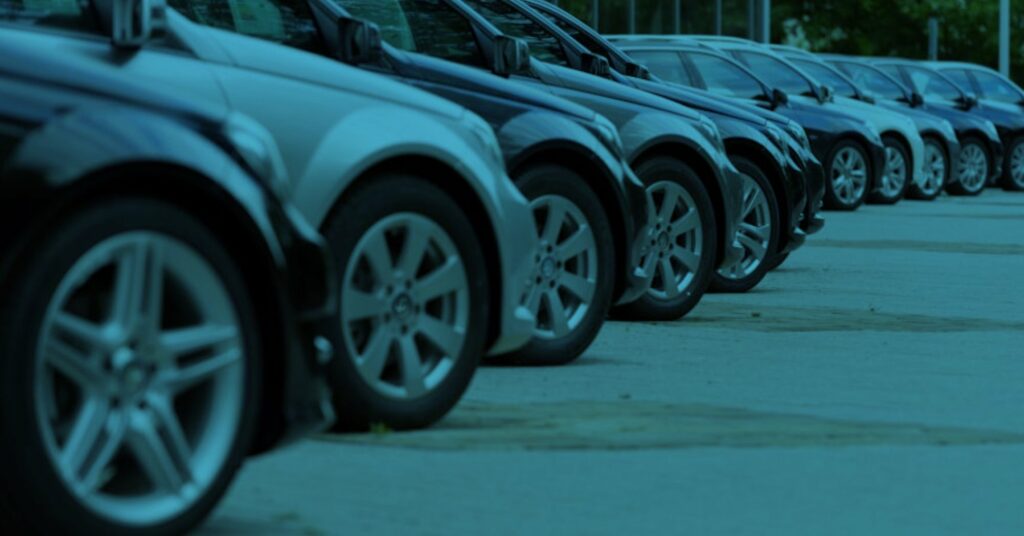 In a previous article, we explored the ways in which dealerships can utilize Zubie's rental fleet management software to solve complex problems that come along with renting loaner vehicles. To dive deeper into this discussion of fleet management for dealer's loaner programs, we sat down for a one-on-one Q&A with Zubie's Director of Business Development for Zubie, Greg Pendleton, to answer our most frequently asked questions.
Which features of Zubie's loaner fleet management system benefit dealerships? 
With a constantly churning fleet, dealers really love our simple with quick installation, along with our advanced hardware and inventory management. Installing multiple devices could be time-consuming, but not with Zubie. It only takes 10 minutes to install by simply plugging it into an OBD-ll port, so they can have a porter or an admin handle the installation. Zubie saves time and money automatically, allowing dealerships to effectively manage their fleet and make smart business decisions.
Simple install is a consistent reason customers, and especially dealers, are drawn to Zubie's fleet management system. Especially for the managing of dealer loaner vehicles, as the fleet size can be quite large. Additionally, when dealerships add to or turn over their inventory, it is easy to switch out devices from old vehicles to get the new ones up and running quickly.
What is the customer feedback? 
The most frequent feedback I hear is that dealers choose Zubie not only because it's easy to install, but more importantly, that the software is intuitive and easy to use.
Successfully managing a dealer program means staying on top of inventory, knowing where vehicles are at all times, and, most importantly, making sure the vehicles are running properly for maximum resale value. This can obviously be a lot to take on, especially if this information is not all in one easily accessible place. Zubie's simpleweb interface solves this and helps dealerships make vital business dec
isions. We consistently hear positive feedback about how easy it is to navigate our fleet management system. Our main goal for customers is to provide a simple solution. 
What types of driver behavior does Zubie track? 
Dealerships have a complete view of their fleet and are able to use accurate data to make smart business decisions. In addition to capturing critical health events, such as check engine light and low battery – and also sending reminders for oil changes and preventative maintenance – Zubie will notify dealerships when drivers are speeding, braking excessively, and accelerating rapidly. By having insight into this, dealerships can stay on top of driving behaviors that might lead to expenses such as replacing new tires or brakes. Preventing harmful driving behaviors saves money on maintenance and preserves resale value in the future.
How does Zubie solve the complexity of loaner inventory management?
Where are my vehicles? Who is driving this vehicle? HOW are they driving the vehicle? These are just a few questions that are always top of mind for dealerships. Zubie's software helps improve the dealer loaner program's inventory management by providing a simple solution.
As your loaner vehicles are being driven by customers, dealerships can easily locate their inventory at any time using Zubie's geofence feature. Geofencing allows Rental Managers to create their own alerts for when a fleet vehicle enters or exits a restricted location. With this feature, dealerships will also be alerted with an automatic notification to other driver behavior such as speeding, idle time, or hard braking as mentioned above. Overall, geofencing is the perfect solution to know where your fleet vehicles are at all times in order to effectively manage inventory.
Does Zubie's loaner fleet management system integrate with counter systems? 
Over the last few years, Zubie has made it a point to integrate with counter systems. It's an important component of the Zubie solution for both service loaners and dealership rental operations. The goal of integration with Zubie is to provide a seamless operating experience for shared rental car and loaner fleet customers. What does the integration provide? Through data exchange, dealerships can capture real-time odometer, fuel levels, vehicle check-in, and vehicle return.
These days everything is connected, whether it's your iPhone syncing with Alexa, computer, or TV, customers expect this type of effortless technology to make their everyday activities easier. Dealerships are no exception, which is why Zubie devices can integrate with counter systems through Zubie ZinC API. Our API enables our partnership with AutoMap to give dealerships access to both on and off-lot location capabilities.
On top of this, Zubie offers an App-enabled API. Rental Managers can integrate Zubie's system with their favorite apps such as Alexa. Without even looking at the Zubie interface managers can ask, "Alexa, what is my fuel usage at?" and receive quick updates about anything related to their fleet.
With Zubie, dealerships can solve the complexity of managing their fleet and dealer loaner programs. Quick installation, insight into driver behavior, and integration are just a few of the innovative features that help dealerships optimize their business.
Interested in simple fleet management? Contact us today to learn more about Zubie can support your dealership.