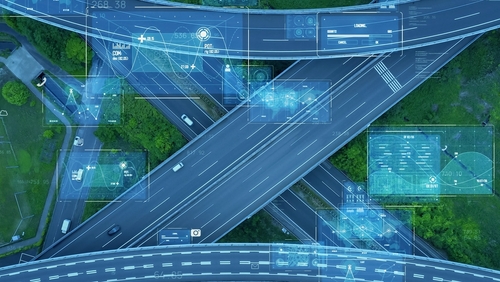 What is the "Zubie Difference?"
Zubie's Chief Revenue Officer, Mark Novak, summarizes the process of choosing the right fleet telematics provider and why Zubie exceeds expectations:
 "Many of the top fleet telematics companies offer similar features and attractive pricing plans. So the question becomes – how do you narrow down your choices and choose the best telematics solution for your fleet? The key is to look beyond the features and choose a provider that is committed to going the extra mile. Zubie eases the burden of this process by not only offering the most intuitive features, but also placing the values and needs of their customers above all else."
The Fleet Telematics Features You Need
When you read reviews of telematics devices, each has its specific strengths. Zubie goes beyond any of its competitors to offer the most comprehensive range of features all within a customizable platform that integrates with your existing fleet management system. Zubie's flagship device is our Dashcam.
Dashcam
Zubie Dashcam is a powerful all in one fleet tracking solution. Use it to monitor conditions inside and outside your vehicles in real time. When driving alerts such as hard breaking occur, your dashcam footage is automatically saved in the cloud for future review. Evaluate driver performance and ensure passenger safety. Dashcam creates a visual log that is invaluable to employees and  insurance companies.
Dashcam also doubles as a GPS tracking device. Map routes, locate vehicles and create geofencing. Keep your vehicles on track and on schedule. With Zubie dashcam you don't need a secondary tracking device.
Our device is easy to install using your vehicles' OBD-II port. Within minutes you can view video and tracking data on the dashboard or mobile app. Integrate our platform with your existing operations – our team can show you how. 
Asset Trak
Zubie Asset Trak is a non-OBD-ll, rechargeable battery-powered device or 2-wire powered unit that can track all your equipment on the same simple-to-manage platform you use to track your work vehicles. The product is a perfect add-on feature to Zubie Fleet Connect for use on trailers, construction equipment, containers, lawnmowers, UTV's, and more.
If an asset has been lost or stolen, Zubie Location Link gives you the ability to share its last known location with any third party such as the police or a towing service, which helps you recover the lost or stolen assets in a timely manner. Staying on top of the status of your assets saves you time and money but is virtually impossible without GPS tracking. Zubie Asset Trak is a simple solution for protecting your valuable equipment.
Just as it's easy to use, Zubie Asset Trak has a rapid and covert installation process. The magnetic hardware mounting plate makes installation simple for even the most non-technical installer. External installation is no problem as the device is waterproof, so you can place the device anywhere on the equipment and you don't have to worry about extreme weather damaging it. To start tracking important assets, all that's required is to "slap and track".
Another great feature of Zubie Asset Trak is battery life. It's self-powered and uses a wireless charger – just drop it and go! The battery lasts between 2 months  to a year on a single charge (depending on usage), and the battery is ready to be recharged, you will receive a low battery alert. The device fully charged within 4 hours — it's as easy as charging your iPhone. These benefits eliminate the stress of frequent charging and make it a great way to protect your most important equipment.
Customer Favorite Features
We've built our platform around your needs. Here are some of the features that our customers value most about their Zubie devices.
Automatic VIN and Serial Number
A feature our staff hears resoundingly positive feedback about is our automation, specifically around the installation, removal, and swapping of OBDII devices into new vehicles. For fleet managers who frequently add and remove devices, your vehicle's identifying information is automatically captured by Zubie's platform. This eliminates repetitive and tedious manual input that can often result in errors.
When you install the device in a new vehicle, you will receive an email notification letting you know that the Zubie hardware was moved and a new vehicle will automatically be created in your account. Fleet managers then have the ability to personalize and save the vehicle by editing the vehicle settings.
"The VIN and Serial Number automation — it's a feature that works behind the scenes — we like to say 'automagically'," explains Mark Novak. "Just as with your iPhone or computer, the user doesn't know every detail about how they work; and they don't want to. They're just glad it functions and makes their life easier." 
New Vehicle Creation
Zubie prides itself on creating functionality that makes fleet tracking as simple as possible. Fleet managers often have to move devices between vehicles, and Zubie makes these transfers simple and automatic. When moving Zubie hardware between vehicles, you do not need to reactivate or add a new vehicle in the Zubie App. Simply plug the device into  your new vehicle and take a drive. The app automatically creates a new vehicle for you. You can then customize the vehicle nickname, primary driver, odometer reading, and more in the Vehicle Settings. It's as easy as our tagline — "Plug in. Connect. Go."
"This is another piece of software magic customers seem to love," said Account Executive Mark Fischer. "They appreciate how easy it is to add and customize a vehicle, and they can do it in less than 10 minutes right from their phone."
Battery Backed Devices
People don't like to be tracked – and they especially don't like knowing that they're being tracked. One of the simple challenges fleet operators face is ensuring the device stays plugged in. Zubie puts thought into every detail when designing its features and always thinks of what could be most useful to the customer. Zubie Account Executive, Nick Thorp, frequently receives customer feedback about our battery backed capability:
"Customers are always expressing their satisfaction with the battery backed devices and the ability to keep track of them after they have been unplugged. This feature gives fleet managers peace of mind that even if the device is detached, the GPS tracking will still be reliable."
Driver check-in 
The Driver Check-In feature allows alternate or secondary drivers to 'check-in' to a vehicle before using it for a trip or route. Drivers can check-in using the Zubie Crew mobile app by selecting a vehicle on the Vehicle listing screen. If drivers don't have access to the Zubie Crew mobile app, the Zubie Check-In Kiosk web app is another option for drivers to check-in and for fleet managers to check on their drivers.
Account Executive Nick Thorp said, "With only a few steps on the mobile app, the driver check-in feature is an efficient way for drivers to check-in with fleet managers before they begin their route."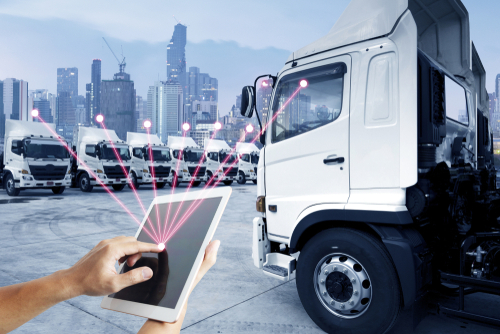 Fleet Connectivity Made Simple
Of all the feedback we receive, the real Zubie differentiator boils down to one word — simple.
"I think simple is the most frequent word I hear used among our customers," said Sarah Spencer, Zubie's Customer Success Manager. "Even when someone contacts me with something they think is challenging, at the end, it's always, 'Oh, that was simple!'."
We're dedicated to making our Zubie vehicle tracking simple in every way possible – from installation to using our software to make business decisions and even pricing! We know running a business takes most of your time so our goal is to build software that makes your job more efficient. 
Simple pricing.

Zubie's flexible pricing plans

with no hidden fees make it easy to choose the best plan for your business. On top of this, Zubie offers a free trial and a 30-day money back guarantee.

Simple to install.

It only takes 30 seconds to install Zubie's fleet tracking device. After you quickly install it, drive the vehicle for two or three miles and you're ready to start tracking. And, since the device is not hardwired, switching the hardware between vehicles is quick and painless. Zubie's devices work with a wide variety of vehicles from 1998 and newer, meaning you won't run into issues with older vehicles.

Simple to use.

Zubie's software is clean, intuitive, and easy to use. Our dashboards are easy to read, and our software helps you quickly identify problems and opportunities, giving you clear insight to make the right business decisions.
Simple to integrate with other applications.

Zubie ZinC API

allows businesses to interact with Zubie data in counter systems, routing & dispatch applications, and even expense tracking software. You can use the RESTful web services to pull location, health, trip data, or use webhooks to get notified about critical events in real-time.
Fleet Management Software Features
It's more than a GPS tracker. Zubie offers powerful analytics that allow you to monitor nearly any metric in your vehicles. Fleet managers can access vehicle diagnostic information, track mileage and fuel consumption and review driving habits. That means improving business operations and increasing profitability.
Understanding what the problem is when a "check engine" light comes on can help you make a decision whether to immediately pull a vehicle from the fleet or whether other action is required. Knowing the reason behind that diagnostic code gives fleet managers the knowledge they need to make good business decisions.
Additionally, vehicle insights can help fleet managers manage and train driver behavior through the use of Driver Scorecards. Tools like this give fleet managers a perspective on how drivers are treating their vehicles and will ultimately help measure how much risk particular employees add to your business. Data examples include: 
Hard braking 

Rapid acceleration

Preventable idling 

Speeding 
By monitoring these data points, you can evaluate how drivers are performing in the field and use the data to identify areas where they can improve.
Zubie Fleet Management Customer Support
The unfortunate truth is that no technological device is perfect. It might break down, need repairs, or simply require updating. The best fleet tracking software and hardware is backed by a comprehensive customer service team.
Check the provider's client support before you subscribe to a GPS tracking service. You don't want to have to troubleshoot and maintain this technology on your own. Your telematics device provider should be readily available any time you need maintenance or repairs on that technology. You might not need 24/7 support, but you'll want a phone number,email, and/or chat services available.
Zubie's team is available weekdays during business hours. We're always ready to walk you through installation, troubleshoot equipment and explain your device's features. We want you to get the most out of your fleet tracking service.
Telematics Software Integration
If you want to integrate your potential GPS tracking system with your current business technology, you're in luck. The best tracking systems should offer you both pre-built integrations and customizable options. For instance, you might need a third-party application to track mileage and expenses for your commercial drivers. With Zubie, this is easy and customizable. 
Perhaps you even need a more unique integration solution, like requesting API integration into other existing applications. A flexible solution like Zubie will be able to accommodate your business needs. Not all flavors of "integration" are the same (and not all APIs are backed by Zubie's award-winning hardware). Make sure you think about your business needs now, but make sure whichever partner you choose has options for your future.
Many providers claim to have an API, but not all APIs are created equally. Zubie's RESTful API is well-documented and accessible to developers. Most of the "nitty-gritty" of managing devices is made easy by masking complex backend tasks with simple web services requests. If your partner's API uses older technologies you may wind up spending thousands of dollars on complex software integrations. Also, be sure your GPS platform supports webhooks. It dramatically reduces the overall technical complexity for more advanced integrations while enabling real-time integration seamlessly. 
Maintenance Alerts
Ever wonder why the check engine light came on? Full-service systems like Zubie will display the actual DTC codes and potential causes, giving you information about the severity of the issue so you can make an informed decision about the timing of the repair and maintenance of your vehicle. The best fleet tracking software keeps your vehicles on the road and anticipates and schedules vehicle down time. 
Additionally, having a trusted service facility is critical – vehicle repair costs vary widely, and you want to know you're getting the best service at the best price. That's where Zubie's tools excel. Our partnership with Repair Pal, an industry leader in vehicle diagnostics, can give you an idea of how much you should be paying for a particular fix. And Zubie Smart Maintenance gives you the most efficient way to track, manage, and pay for vehicle service, with a nationwide network of more than 20,000 shops and an average savings of 26% off retail prices.
Vehicle Security
Perhaps the most important benefit of GPS tracking is your peace of mind. You spend a ton of money on commercial vehicles and expect a return on your investment. The idea of having to replace or repair those vehicles can be daunting. Without having to worry about vehicle theft or damage to your assets, you're free to focus on running your business. 
Zubie has saved our customers millions of dollars in recovered stolen vehicles. When your vehicle goes missing, simply enable Recovery Mode for your devices. You'll get a shareable link that you can pass on to law enforcement or towing services, and the device will switch into a special high-frequency data reporting mode. We increase the chance of your assets being recovered quickly and without damage.
Discover Zubie Competitors
We've looked at the marketplace and listened to our customers to understand how businesses effectively take advantage of their telematics data. We've seen how they make decisions about which telematics provider to use, and more importantly, what questions and answers drove their decision-making process. 
Take a look at Zubie's competition. We've shown how Zubie Fleet Connect can help you reduce your fleet maintenance costs, protect your vehicles and optimize your business. As one of Minnesota's Best Tech Companies three year's running, and topping the list of the 15 Best GPS Trackers, we clearly believe that we should be on your shopping list. Check out Zubie vs Bouncie, Samsara, Verizon and other telematics providers. There's a lot of traffic out there and Zubie will help you cut through it.