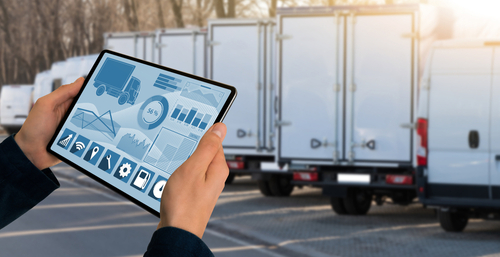 11 Steps to Better Fleet Efficiency
Your organization's success and profitability hinge on fleet efficiency. Unfortunately, the paper and spreadsheet method many fleets still use for collecting data results in hours of data entry, lost maintenance tickets and unorganized records. Couple that with playing phone tag with your team, and your operations can grind to a halt.
A fleet management strategy that prioritizes visibility and collaboration improves fleet efficiency. Many fleet managers are leveraging software to get the most out of their data and maximize productivity. Here are 11 ways you can increase efficiency across your fleet:
1. Implement Fleet Management Software
Leveraging technology allows you to improve processes and connect with your team in real time around important decisions. Fleet management software tracks your vehicles, monitors vehicle health and driver performance and keeps you connected with your team to improve uptime.
Fleet management software allows you to surface information in an instant. Store all driver and vehicle records for easy access from any location via mobile app. Fleet management software is easy to install and easy to use. Maximize your efficiency from the start by bulk importing VINs to receive 90+ vehicle specs.
2. Stay Connected With a Mobile App
Bridge the gap between field and office with a robust mobile app that team members can use to complete inspections, update vehicle status and report issues from anywhere. Access all vehicle records via phone or tablet to ensure drivers are prepared for road checks and Department of Transportation audits. No matter where you go, all of your fleet's data can fit right in your pocket. 
3. Automate Data Entry
Entering work orders, expense data and other information into spreadsheets is a poor way to use your time and doesn't provide a comprehensive view of your operations. Don't be slowed down by manual data entry. 
Fleet management software eliminates hours of data entry from your day. Receive real-time updates from your team and instantly pull information from integrated systems like GPS and telematics. With a configurable dashboard and robust reporting capabilities, you can closely monitor operations and fleet performance.
4. Centralize Fleet Data With Integrations
Your fleet may already be using other tools like GPS and telematics or fuel cards to improve fleet efficiency. These are excellent ways to gain insight into your fleet, but trying to manage data across multiple systems can be difficult.
Fleet management software seamlessly integrates with other fleet solutions, like Zubie, to provide a comprehensive view of your data. Centralizing your data allows you to easily analyze key metrics and stay better informed.
5. Conduct Mobile Inspections
Paper inspection forms can frustrate drivers. They don't leave room for clarifying issues, and if they're misplaced or delivered late, they can slow down your maintenance process and even result in downtime.
Conducting inspections on a mobile app is fast and thorough. Drivers can take pictures and add comments to improve clarity. Get the results uploaded instantly into your software and any uncovered issues sent to your inbox. Immediately begin scheduling maintenance based on the most current information. 
6. Keep Up With Preventive Maintenance
Regularly servicing your vehicles keeps them in good working condition and helps to avoid unexpected breakdowns. Creating preventive maintenance schedules is a proactive way to increase the lifespan of your vehicles and ensure you keep preventative maintenance on track.
Setting schedules and service reminders in fleet management software is a time saving measure to automate the maintenance process. Your fleet managers can set service reminders based on hour intervals or odometer readings and create alerts when routine maintenance is due soon. Having these reminders eliminates the guesswork and keeps your vehicles on schedule.
7. Collaborate With Your Team on Maintenance
Improving efficiency means resolving issues around maintenance communication. Time-consuming paperwork and limited communication often leave vehicles in the shop longer than necessary.
Going paperless with mobile work orders boosts your fleet efficiency and keeps your team in sync. Create and assign work orders based on vehicle issues and easily monitor progress. Stay informed no matter where you and your team are located. Managers, operators and technicians can communicate in real time to efficiently complete tasks.
8. Track Service History
Analyze your service history to make better decisions going forward. Fleet management software not only tracks real-time maintenance data, but it also keeps full records of completed service. 
You can dig into past service records, including detailed line items and expense data, to spot maintenance trends and develop ways to improve your maintenance plan.
9. Calculate Your Fleet's Total Cost of Ownership
No matter how many assets you have, managing your fleet's budget can be challenging. Using a centralized software platform provides real-time expense insights and automatically calculates your total cost of ownership (TCO) right down to cost-per-mile. Understanding your TCO—and knowing cost-per-mile— empowers you to make data-driven decisions to improve fleet efficiency.
Streamline expense management to provide clear insight into your spending while monitoring and controlling expenses at a granular level. Tracking items like fuel, parts for in-house maintenance and other recurring expenses allows you to reduce costs.
If you outsource maintenance, you can also take advantage of consolidated billing with Maintenance Shop Integration. Instead of a stream of invoices rolling in, you receive one monthly bill for all repairs. Not only does this save you the trouble of crunching numbers, but it affords you time for other tasks.
10. Develop a Vehicle Replacement Cycle
Your vehicles are the backbone of your business. Tracking vehicle performance and utilization helps you monitor efficiency and understand when it's time for replacement.
This free Vehicle Replacement Calculator estimates the time to replace vehicles based on factors like utilization, depreciation and operating costs. With this tool, you can forecast replacement and see how changes in your estimates can increase asset lifespan. With Zubie vehicle valuation, you can track the value of your entire fleet.
11. Analyze Performance With Fleet Reports
Understanding how your fleet functions is the best way to increase and sustain fleet efficiency. Measuring metrics like utilization, expenses, performance and maintenance gives you insight into what's working and what needs improvement.
While tracking every aspect of your fleet sounds difficult, fleet management software has robust reporting capabilities. Managers can easily generate configurable reports to view and share with stakeholders.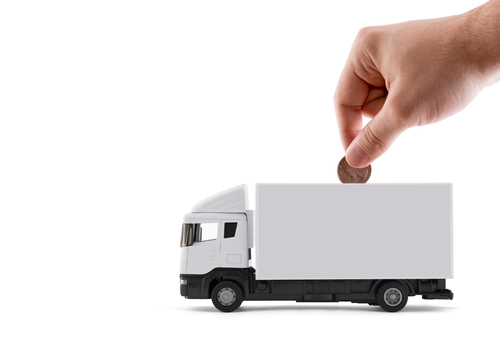 5 Ways to Reduce Fleet Expenses
Improving fleet productivity and fleet performance is only half the battle your managers face. Besides looking at the ways telematics can boost your efficiency, you can also look at the ways fleet management software and telematics can cut your expenses. 
1. Cut Fleet Maintenance Costs
Fleet managers can spend between $1000 and $3000 per vehicle on annual light truck maintenance. Preventatively controlling these costs could significantly reduce your overall fleet expenses. 
Preventive maintenance saves you from unexpected and expensive emergency repairs and disappointed clients. Well-maintained equipment also uses less fuel, increases the lifespan of your vehicles, and decreases downtime. Zubie can help you:
Prioritize routine services such as alignment issues, tire pressure and condition, and fluid levels. Periodic oil changes are a good opportunity to inspect these items, as well as belts, hoses, and wiring.

Streamline seasonal maintenance tasks: check heating and cooling systems, tires, and electrical systems.  

Set reminders at specific odometer points for:

battery replacement, tire rotation, fuel filter replacement, brakes, oil change, and tire replacement.

Store maintenance records

Monitor your vehicle's engine conditions and alert you to little problems before they become big ones. 
2. Increase Employee Responsibility
The employees that use your fleet vehicles to carry out their work duties are a critical factor in reducing fleet costs.
Train your vehicle operators and hold them accountable by monitoring behaviors like engine revving, driving at fuel-efficient speeds, and idle time. A well trained team can reduce fuel costs and extend the life of properly treated vehicles..

Use GPS-based routing software to get drivers to their destinations in the fastest and most fuel-efficient way. GPS-based navigation can change routes based on current traffic patterns, which further helps reduce costly idle time and average mpg.

Decrease insurance costs by reducing the number of accidents. 
3. Recover Stolen or Missing Equipment Quickly 
Zubie Asset Trak is the perfect solution to protect your assets against theft and save you money on replacement costs. Zubie Asset Trak provides you with the real-time location of all of your assets. In addition to this, our geofencing feature allows you to:
Monitor your asset's usage by tracking trip locations

Set up boundaries for restricted areas 

Create alerts for when assets are moved 
If your equipment becomes lost or stolen, Zubie Location Link will share the location of the lost asset with local police or towing service to assist in a swift recovery. 
4. Get Big Discounts with Zubie Smart Maintenance 
Zubie customers see a huge increase in ROI by using Zubie Smart Maintenance. Zubie Smart Maintenance is an electronic service scheduling platform that connects your fleet to a Nationwide network of over 20,000 service shops and big-fleet discounts. Scheduling appointments is easy online or through the app, saving you time to focus on other business needs.
When your vehicle is in need of service, Zubie Smart Maintenance connects you with a service shop close to you. Zubie has negotiated "big fleet" pricing to be comparable with small local shops to save you up to 26% on repairs and service.
5. Leverage The Right Fleet Utilization Metrics
The success of your enterprise depends on the successful implementation of a practical, efficient and cost effective fleet management strategy. There are a number of metrics that can enable you to reduce costs and optimize fleet efficiency.
Fuel economy.

Telematics allow you to factor in the cost per mile to help determine the fuel efficiency of all the models that you use. Tracking the fuel cost metric can enable you to save precious fuel and money.

Vehicle depreciation.

Fleet management can help you track performance, establish a benchmark and come up with a depreciation metric for your business. Zubie's vehicle valuation feature allows you to track the value of your entire fleet.

Accident efficiency.

Use fleet management to understand how your drivers are utilizing the vehicles and come up with an accident metric that provides you with insight about the efficiency of your fleet safety program.

Vehicle downtime.

Measuring downtime helps you to pinpoint both non-wrench and wrench time. This data will arm you with a strategic benchmark that can help you to maximize usage of your fleet and reduce overall operational costs.
How Much Does Fleet Management Software Cost?
Zubie supports the most effective fleet management initiatives and we make our prices transparent. Visit Zubie Connect's pricing page to find a plan that matches your needs and talk to one of our customer service experts to learn more. 
The bigger question is, how much does it cost you to not use fleet management software? Every day that you don't manage your fleet based on rich, real time telematics data, you miss countless opportunities to increase your fleet efficiency and reduce your costs, including your fleet management costs. Contact Zubie today and learn why we're the favored platform of fleet managers across the country. Let's start streamlining your operations next!