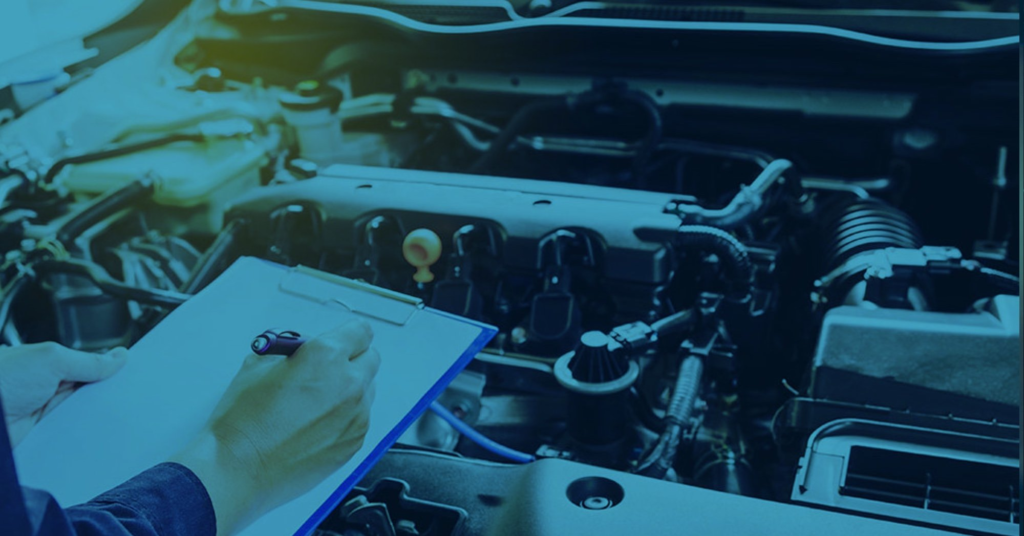 With a GPS fleet tracking system like Zubie, you can focus your time and energy on more pressing issues, because Zubie Smart Maintenance is the integrated way to track, schedule, and pay for maintenance, saving you 26% on average at more than 25k+ trusted service shops nationwide. Let's dive into the specifics of how Smart Maintenance saves you time and money.
How Zubie Smart Maintenance Works
Maintenance Reminders
When you have multiple vehicles on different maintenance cycles, keeping track of repair or service schedules can be painful. With Zubie Smart Maintenance, you will receive OEM reminders to help you plan efficiently for maintenance. Reminders let you know when you need to:
Rotate or replace the tires
Check or replace the brakes
Change the oil
Replace the fuel filter
Replace the battery
On the Spot Diagnostics
Even with scheduled, preventative maintenance, your vehicles may still have unexpected breakdowns or issues. Even more frustrating is not knowing the exact underlying reason for these breakdowns. Zubie Smart Maintenance gives you the answers you need. For example, if the check engine light turns on in one of your vehicles, Zubie Smart Maintenance will alert you via text and include what the code means based on engine diagnostics. This insight gives you the right information to schedule immediate service and get estimates for how long it will take for your vehicle to be fixed.
Online Scheduling
A vehicle has suddenly broken down? You need to schedule a preventative maintenance appointment? Zubie makes scheduling appointments easy by being available online or having a mobile worker schedule for you through the app. You can also pre-set approvals, so if driver knows they need a certain service, you can automatically authorize that service so you don't need to be bothered to mess with the smaller stuff.
Maintenance History and Fleet Health Accounting
Make budgeting and reporting easier with Zubie Smart Maintenance. You can monitor your vehicle's health by checking reports regularly. These reports include complete fleet maintenance history based on actual invoices. Having a comprehensive look into your entire fleet's health helps you be proactive and save time and money worrying about whether your vehicles can run efficiently and get to jobs on time.
How Zubie Smart Maintenance Saves You Money
Zubie customers see a huge increase in ROI by using Zubie Smart Maintenance. Zubie Smart Maintenance connects your fleet to a Nationwide network of more than 25,000 trusted service shops and big-fleet discounts. Some of the biggest brands in service, like Jiffy Lube, Pep Boys, Firestone, and Aamco just to name a few. When your vehicle needs service, Zubie Smart Maintenance connects you with a service shop close to you.With Smart Maintenance, we've pre-negotiated "big fleet" pricing to save you big bucks – 26% on average! If you're interested in learning how much you can save based on the number of vehicles in your fleet and your annual maintenance per vehicle by using our ROI calculator.
How Customers are Using Zubie Smart Maintenance
One of our trusted partners, CarAdvise, shared recent customer feedback on Zubie Smart Maintenance. Daniele Corp has been using CarAdvise steadily for a few months now and has been "very satisfied with how their drivers are using the Zubie Smart Maintenance App to schedule their own services." Allowing drivers to schedule themselves save owners and operators valuable time and encourages drivers to ensure vehicles are being serviced regularly.
Zubie Smart Maintenance is a simpler way to manage your fleet and lower your costs. Interested in serious savings? Zubie Smart Maintenance is available to Fleet Connect customers on the premium plan. Reach out to a Zubie representative to learn more about a free trial.