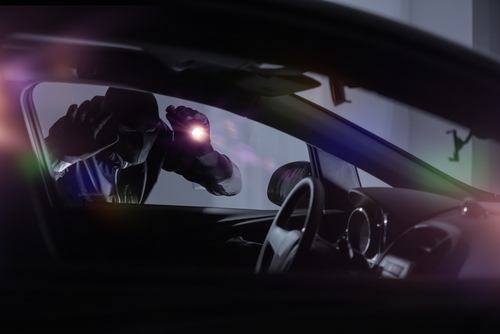 Last year, vehicle thieves stole a truck and trailer from a Minnesota home services company. Besides the value of the vehicles, the trailer held $120K in siding and windows that would take months to replace. Not only was the company facing a huge loss, they were setting their customers back. Luckily, they had Zubie telematics devices in both the truck and the trailer. GPS vehicle tracking allowed authorities to quickly recover everything and business could go on.
In a time of escalating vehicle thefts and material shortages, you can't afford to lose any of your company's vehicles. We'll show you how to protect your vehicles from theft using a simple to install device that has powerful features beyond recovering your stolen assets. 
The Rising Cost of Stolen Vehicles
Vehicle thefts have been rising steadily. In 2020, 810,400 vehicles were reported stolen resulting in $7.4 billion in losses. In 2021, cities and states saw their vehicle theft numbers skrocket 100-250%. In Milwaukee alone there were 11,500 vehicle thefts and in New Jersey there were 14,320. 
If you're a rental manager, fleet operator, Turo user or business owner responsible for multiple vehicles, these numbers undoubtedly make you nervous. Stolen vehicles are costly in terms of assets and business lost. A single stolen car can increase insurance rates and affect company morale. Fortunately, there are ways you can protect your vehicles from theft and increase your chance of recovering vehicles that have been stolen.
Today, more than ever, getting hands on a replacement vehicle is extremely costly and time consuming. Most operators can't afford to lose the vehicles they have, let alone pay the price for new vehicles, if they can even find them.
How Zubie Can Help Recover Stolen Vehicles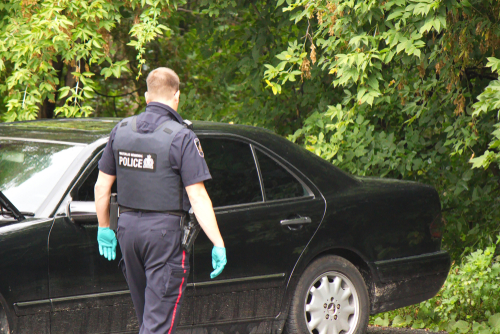 About 56% of stolen vehicles are recovered. Not great odds when you rely on those vehicles daily. With Zubie, not only do you get the best GPS vehicle tracker, but you also get an entire team invested in recovering your lost or stolen vehicle. 
When you report a lost or stolen vehicle, Zubie allows you to share that vehicle's data link with a recovery specialist. We prefer to use Collateral Consultants because of their high success rate but you can share with any provider you prefer. Once they receive the link, your recovery service then has access to all the GPS and geo fencing data that your telematics device has collected. It makes recovering your vehicle easier and faster. Simply put, it increases the odds that you will see that car or truck again. 
Last year, Zubie helped recover nearly $7 million in lost and stolen vehicles. Our asset trak device is a small investment that yields big results. Without it, savvy criminals would have gotten away with much more.
"I'd say Zubie is a must. It takes less than 10 minutes to get it up and running. Frankly, within the first 45 days of installing devices, we realized a return on it just by not paying for recovery on a stolen vehicle. It paid for itself right there."
— Ryan H. Avis, Springfield, Mo
Set Up Your Telematics Properly
Telematics are one of the most powerful tools you can use to protect your vehicles and manage your fleet. But they only work if you know how to use them. One of the biggest problems we encounter is consumers who use telematics but don't set them up properly or take advantage of all the features available. Zubie's customer support team ensures that doesn't happen with our customers.
Proper telematics use begins with installation. Zubie's devices take a few short minutes to install. Once your device is installed, you'll want to set up your account so that you have access to all the important data and alerts that will help you manage your fleet. Factors to consider when starting your account:
Are the right users included?

Do you know what data is available?

Do you have access to the right data?

Have you set up the correct reports and alerts?
To answer these questions, you need a reliable customer support team that gives you a comprehensive overview of your device's capabilities. At Zubie, we're invested in your success. Our team will walk you through your initial setup and we're always available to answer your questions. We want you to understand what telematics can do and how you can maximize those insights to better run your business. 
How Do I Know When a Vehicle is Stolen?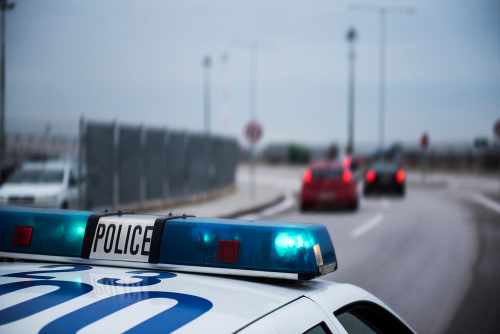 If your business is self-insured, losing even one vehicle can be catastrophic. You suddenly face:
The loss of your asset

The recovery cost

Higher insurance rates as a result of the loss

The expense of replacing a stolen vehicle
To avoid accruing these costs, it's crucial to protect the assets you have. Sometimes drivers will return vehicles to the wrong location and telematics can save you time in identifying and correcting these problems. But how can you distinguish between a simple mixup and outright theft?
Vehicle thieves have certain habits and measurable behaviors that your telematics device will identify. As you monitor your company's fleet, watch for these signs of vehicle theft:
Erratic driving

. Criminals will speed, break hard and take unnecessary risks that you can be alerted to.

Suspicious destinations.

Thieves will often take your vehicles to remote locations, chop shops, container ships or other ports where they're shielded from GPS tracking.

Extended idling or drive time

. Once thieves have commandeered a vehicle, they may be reluctant to turn it off for fear that it won't start again. Stolen vehicles may run for hours or days without being turned off. 

Border crossing.

A vehicle making an unauthorized trip toward an international border like Canada or Mexico is a good sign of foul play.
Use your telematics device proactively to identify any instance of potential theft. You can set geo fencing locations and be alerted if one of your vehicles is heading to a location it shouldn't be. Once you have identified a theft situation, use your device to send the link and expedite recovery.
"Due to our franchise's close proximity to Hartsfield-Jackson Atlanta International Airport, our vehicles were often difficult to find in the mass of airport rental returns. Zubie made it quicker and easier to pinpoint those vehicles so we got them back to the lot and back out on rent sooner."
– Rich, Franchise Owner Operator
How GPS Tracking for Company Vehicles Saves You Time and Money
A telematics device is more than a simple tracking mechanism. It offers an expansive set of features that can help you manage and protect your fleet during day to day operations. 
Zubie offers robust data insights that include:
Fuel consumption

Battery level

Mileage 

Vehicle valuation 

Maintenance and diagnostic code alerts

Geofencing
These features allow you to lower your operating costs, keep your vehicles on the road and streamline your business to be more efficient.
An additional perk of installing a telematics device is the reduced insurance premium. Some insurance companies offer lower rates for vehicles with devices and even partner with telematics companies to further protect the vehicles they insure.
Get The Benefits of a GPS Vehicle Tracking System
Protect your valuable assets with telematics solutions that are proven to work. Zubie offers unmatched technology and support when it comes to protecting and recovering your vehicles. Contact our team today to learn more and start your free, no hassle, trial. We want to be part of your success story!
"Great product and company all around! The device helped us recover an embezzled vehicle. It saves us extra costs by letting us know when issues start. The price is very reasonable for all the great features, and support has always been right there when we needed it.
If I read this review, I'd think it was someone in the company posting it. LOL – it's not – I mean every word and would highly recommend Zubie."
– John, Fleet Manager