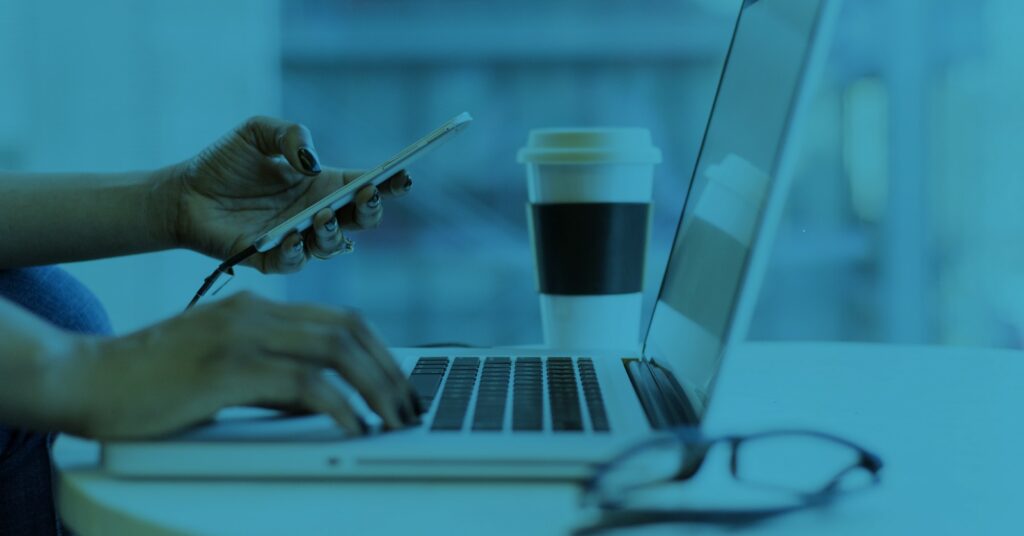 Implementing a new fleet management system can seem like a daunting task. How long does it take to set up? Will it work with my fleet? We've laid out all answers to your questions including why fleet management matters, how Zubie makes it simple, how to inform your employees about telematics, and most importantly, how customers use Zubie to increase ROl. Simply put, these are the 4 steps to successfully implement telematics into your fleet.
Justification: The Telematics Value Proposition
When it comes to making a business case for implementing a telematics or GPS tracking software solution, the simplest thing to do is let customers do the talking for us! A recent case study with one of our partners identified several areas where they were able to save time and money. For example, by improving driver behavior and reducing idle time, they were able to reduce fuel costs and vehicle wear-and-tear, improving their cost for vehicle maintenance. Those simple changes led to a positive ROI.
Additionally, with Zubie Smart Maintenance, fleets can track, schedule, and pay for service at more than 25,000 trusted shops nationwide, with savings of 26% on the price of maintenance on average. With Smart Maintenance, we're able to bring the buying power of big fleets to your business at places like Pep Boys, Firestone, Jiffy Lube, and Aamco to name a few. And that's above and beyond the power to manage your fleet's maintenance and minimize vehicle downtime.
Also, at a time where limiting distracted driving is paramount, Zubie Dashcam gives you in-cabin and forward-facing high definition video, allowing you to see what's happening with your drivers.
Of course, those savings go beyond the blocking and tackling value of knowing where drivers and vehicles are located. You are reassured that your drivers are in the right place at the right time, leading to satisfied customers.
Implementation: Why We Love Simple!
Zubie is simple to install, even by someone who isn't a technical wizard. It only takes a few minutes to install Zubie's fleet tracking device. After you quickly install it, drive the vehicle for two or three miles and you're ready to start tracking. Since the device is not hardwired,
switching the hardware between vehicles is quick and painless. Zubie's devices work with a wide variety of vehicles from 1998 and newer, meaning you won't run into issues with older vehicles.
Once you drive the vehicle, all its information will be "automagically" uploaded into your Zubie dashboard. Zubie's software is clean, intuitive, and easy to use. Our dashboards are easy to read, and our software helps you quickly identify problems and opportunities, giving you clear insight to make the right business decisions. And best of all, you can view all your vehicles and equipment on a single platform. Using our mobile app, you can have Zubie in your pocket, allowing you to quickly and simply manage your business from wherever you are.
Communication: Talking to Your Employees about Zubie
Naturally, when you tell ANYONE that you're tracking their driving behavior, they're bound to have questions. The most important thing is to communicate clearly with your employees.
Step 1:
Have an all-hands-on-deck meeting with your drivers. You'll want to explain how the company is using a fleet tracking (or GPS tracking) system to monitor vehicle health and driver performance. Demonstrate what items you'll be paying attention to and then discuss why you're paying attention to them. Use some of Zubie's feedback features as methods to reinforce your message. Items like the leaderboard and other Dashboard features and reports were designed with this purpose in mind.
Drivers will understand your actions if you show them how it impacts the business. When you go over behavioral items like hard braking and rapid acceleration it connects the dots for them. Show them how it impacts vehicle health and drives up costs. If you want, you can relate it to how it could impact wages and salaries (or bonuses).
Step 2:
Talk to each of your drivers on an individual basis. This can't be a one-and-done discussion. Drivers need to see the program as an ongoing way to keep them safe, and not just as a grading system. The old axiom "praise in public, criticize in private" is applicable here. You're probably already meeting with your drivers individually on a regular basis, whether it's once a month or once a quarter to discuss customer reviews of their work, how they're performing on the job, etc.
Incorporating driving performance into your regularly scheduled conversations is a great way to take the fear out of GPS tracking. Show your team the measurements in your fleet tracking system and show them how their behaviors directly result in benefits to themselves and the company.
Execution: How Customers use Zubie to improve
Zubie software compiles a "driver score", allowing fleet managers to track and review driving habits such as speed, braking, and hard stops, and can notify you when nighttime driving is taking place, a great benefit for managers who permit employees to take work vehicles home in the evenings. Fleet managers can coach drivers based on their unique driver score and increase overall fleet safety on the road. For even more insight, managers can receive alerts about dangerous habits like hard braking and speeding. Notifications of extreme braking situations may indicate a vehicle has been involved in a crash. Fleet Managers have the ability to hold drivers accountable, which results in safer driver habits and lowers the risk of accidents. Simply tracking driver performance is good but using the driver scorecard for training and incentives is even better. Initiating friendly competition by comparing driver scores is a great way to incentivize your best drivers and encourage better driving behavior, not to mention build camaraderie.
Even better, fleet managers can keep their drivers in the loop with the Zubie Crew App. This way, drivers can self-manage performance and connect the dots between their driver habits and their scorecard.
Other benefits of the Zubie Crew App include:
View their own Driver Scorecard
Check how they drove after each trip
Get tips on how to be more efficient and safer
Managing a fleet of vehicles can be challenging even in the best of circumstances, but if you're trying to improve your business without a solid fleet management system, you're fighting with one hand tied behind your back. These four simple steps give you the power you need to feel confident that Zubie will deliver the value you need to help protect your vehicles, equipment, and people, and optimize your business.