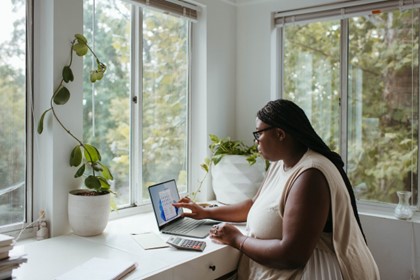 Over the last few years, few trends have impacted the world more than the massive rise in working from home. Once considered a temporary blip during the worst phase of the pandemic, remote work has instead emerged as a highly desirable trend for many workers, forcing managers and business executives to adjust recruiting and human resources practices.
Working from home has had a major economic impact on numerous sectors of the economy, including the vehicle rental space. While the vehicle rental industry remains strong, the increase in working from home has impacted the industry in some areas.
Let's examine some of these impacts and how your vehicle rental operation can adjust to these ongoing trends.
More Competition for Rentals
The rise of peer-to-peer car rental companies has significantly impacted the state of many vehicle rental fleets, forcing important changes in how they operate. One of the stranger sources of rentals comes from Individuals who work from home.
According to multiple news reports, more people working from home are lending their cars on peer-to-peer car rental networks. These networks let individuals who aren't using their cars turn their personal vehicles into profit centers, enabling them to turn idle cars into cash generators.
While this is great for car owners, it presents problems for many fleet managers, who must now battle a new and unexpected source of competition. Combating these new networks means adjusting business practices to create more flexible car rental opportunities.
It also reinforces the importance of offering a superior product. Some people may avoid peer-to-peer companies because they worry about service quality and reliability. Vehicle rental businesses must consider these quality concerns and continue to offer a superior product. Doing that means businesses must use the latest technology to manage their inventory, provide terrific service, and maintain the health of their vehicles.
A Premium on Fuel Efficiency
Everyone is constantly trying to save as much money as possible on gas. Businesses now balk — more than ever — about the cost of fuel. Indeed, many meetings have gone virtual precisely to save on fuel.
Car rental companies are in a major bind because they can't avoid fuel costs. While you can't eliminate costs, you can manage them better and increase efficiency.
The right tools and technology can help manage cost increases. adopting the right technology means that your business has the most accurate, up-to-date fuel reporting. As such, you must ensure that your technology properly reports how much fuel is in your tank and how much your customers use. Doing so could save you or your customers money. At the same time, you can work with your customer to provide tools that enable fuel-efficient uses of your cars, ultimately saving them money that gets passed back to you.
Finally, you can get regular updates about your car's fuel consumption. If a car consumes more fuel than it should, it may be time to replace a part or take your car in for preventative maintenance. Doing so may enable you to get more out of your vehicle, saving you money that you can pass along to your customers. With the right investments, you get a real-time view of how much fuel your cars use, enabling you to make instantaneous decisions about which fuel-efficient vehicles best suit your customer's needs.
The Potential for Opportunity
One of the interesting side-effects of COVID has been a decline in company vehicles. The reason for this purported decline is relatively intuitive: People simply don't need company cars as much. However, that's not to say that people have stopped driving for business purposes. After all, some meetings cannot be virtual. As a result, businesses may still need to drive to meetings, meaning they need to rent cars more often. If so, your vehicle rental organization may have an opportunity. As such, you'll have to examine your business operations. What contracts and processes can you adjust to fulfill this gap? What technological solutions will you need to invest in?
Furthermore, an increase in individuals working from home may ultimately translate into increased value for cars still on the road. However, such a valuation can be difficult to determine. You will need to work with the right technology platforms to get an accurate read on how much your car is worth and when it may be worth replacing or downgrading to alternative services.
The Zubie Difference
At Zubie, we understand that the challenges posed by working from home are real — but so is the opportunity. Technological solutions can be the difference between success and failure. We have the technology you need.
Ready to learn more? Contact Zubie today, and learn more about how our technology solutions can help your rental company combat today's modern challenges.