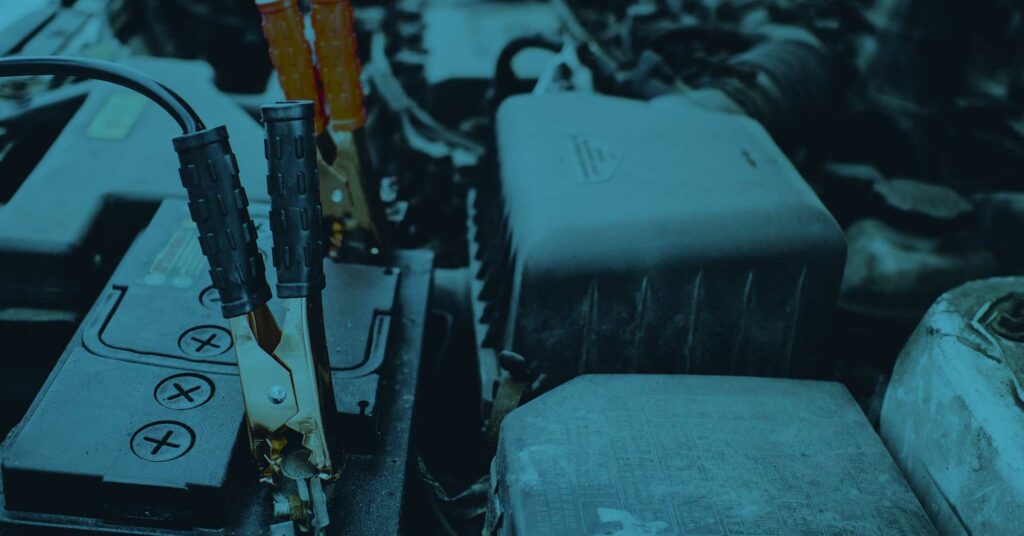 The battery is a vehicle's main life source. All other major systems in a vehicle can only function and reach peak performance if the battery has strength and power. With winter weather sticking around a bit longer, the reality is that maintaining optimal battery health is no easy feat. In fact, car battery capacity drops about 20 percent from normal in freezing weather, and down to about 50 percent when temperatures sink even further. It is imperative for fleet owners to prioritize routine battery maintenance to protect their drivers, vehicles, and their business. 
Zubie's Fleet Connect is a comprehensive fleet management system that, among many other capabilities, tracks vital routine maintenance and overall vehicle health. Sub zero temperatures can add stress and wear to your battery and increase the chance of it failing. Fleets using Zubie's intuitive management tools can take a proactive approach to maintenance, and drastically decrease the likelihood of leaving drivers literally out in the cold. 
Saving Time and Money
Zubie is able to go above and beyond simply alerting fleet owners of potential battery issues and tracking routine battery maintenance. Fleets are able to utilize a time and money saving feature – Zubie Smart Maintenance. 
Smart Maintenance is an electronic maintenance scheduling platform that connects your fleet to a nationwide network of service shops. This is a simpler way to manage all maintenance and costs, and especially those related to battery health. Fleets are able to save big, 26% on average, by taking advantage of all Zubie Smart Maintenance has to offer. 
Smart Maintenance Highlights
OEM Maintenance Reminders:

Plan maintenance based on actual mileage, OEM recommendations, or custom schedules. Fleet operations can integrate Zubie's fleet maintenance software with your existing system so you never miss a service check, or battery upgrade. 

Online Scheduling:

The tedious task of scheduling battery maintenance has never been easier.  Schedule service appointments online with a trusted service shop from the Zubie Smart Maintenance App. 

Electronic Authorization and Payment:

Custom authorization rules allow managers to review all service requests from drivers and employees. Manage preventative or emergency service repairs quickly and economically. There is not time to waste when dealing with vehicle battery life, and especially during winter. 

Maintenance History:

Shop maintenance software stores your complete fleet maintenance history, based on actual invoices. All completed service is stored, and declined maintenance is saved for easy scheduling. Never second guess which maintenance services your vehicles are due for, or when a battery needs to be replaced.
Zubie's Reliable Service Network
Zubie Smart Maintenance has a lot to offer fleet businesses, and is especially beneficial during the winter months when the elements can really take its toll on vehicles. From coverage to pricing, Smart Maintenance is a feature that fleets can count on.  
Zubie's Chief Revenue Officer, Mark Novak, explains in detail what Smart Maintenance brings to the table.
"With over 26,000 vetted, fleet-friendly shops around the country, Zubie's network makes vehicle maintenance easy to locate no matter where your driver is. Fleet owners can also rest assured that service will be performed by a trusted brand."
Lastly, Zubie has put in the hard work, negotiating to ensure best prices. Fleet operations can easily compare prices across local shops to get the best deals on batteries and related services. Check out Zubie's intuitive ROI calculator to estimate how much money you can save.
A Simple Process to Smart Maintenance
The benefits of Zubie Smart Maintenance transcend through all seasons, but can keep your vehicles running when the weather is at its worst. The process to get started with a Zubie Plan and Smart Maintenance is simple, and our experts are eager to assist.