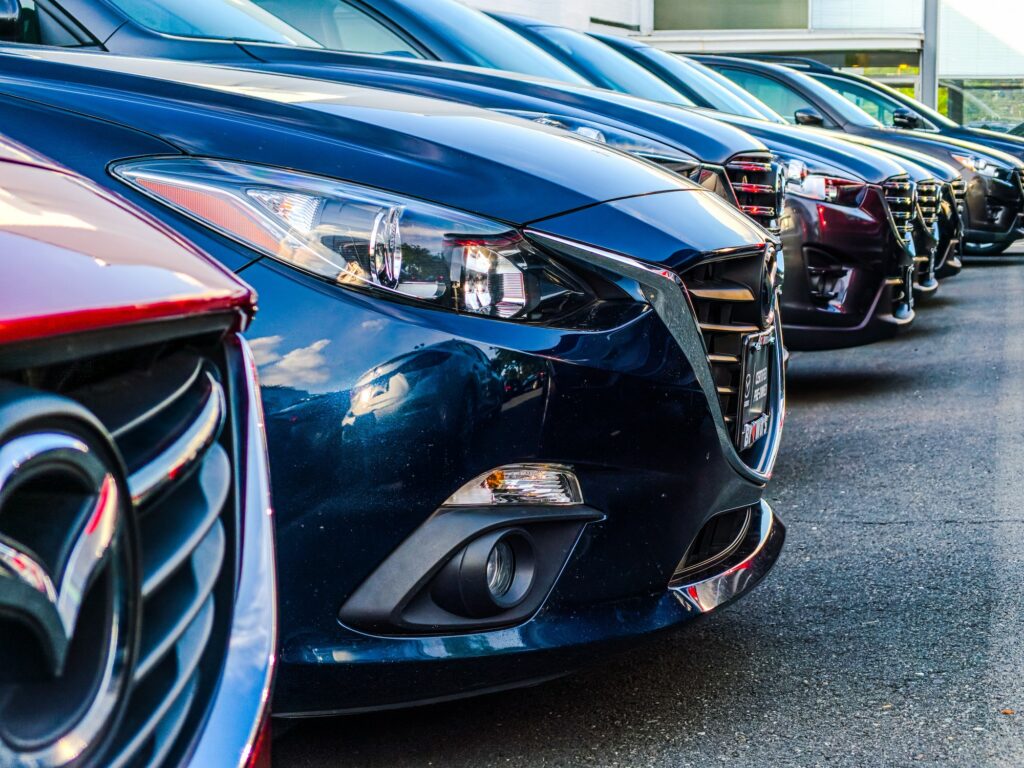 Car dealerships do a lot more than just buy and sell vehicles. They are often the customer's preferred destination for routine maintenance, and the first stop if there are any issues with their vehicle. In order to build a loyal customer base, dealerships need to provide services that are quick and convenient. A key component to making this happen is by offering loaner vehicles for customers to use while their personal vehicles are being worked on. 
Dealerships that offer loaner cars benefit greatly from having a fleet telematics solution that improves both their customer's experience and the dealership's bottom line.There are many factors to consider when choosing a fleet telematics solution that will best fit the needs of your dealership. Sifting through your options in a competitive market, defined by rapid technological growth can be challenging and overwhelming to say the least. It is projected that by the end of 2022, there will be over 20 million telematics units in use, indicating that it is critical to choose a telematics provider that will allow you to keep up with the industry – such as Zubie.
Zubie's Chief Revenue Officer, Mark Novak, elaborates on the process of choosing the right fleet telematics provider, "Many of the top fleet telematics companies offer similar features and attractive pricing plans. So the question becomes – how do you narrow down your choices and choose the best telematics solution for your dealership? The key is to look beyond the features and choose a provider that is committed to going the extra mile. Zubie eases the burden of this process by not only offering the most intuitive features, but also placing the values and needs of their customers above all else."
About Zubie – A Top Fleet Telematics Company
Zubie is an industry leading telematics provider with a unique fleet management solution – Fleet Connect. Zubie Fleet Connect offers an end to end fleet management solution that provides both software and hardware for clear visibility into your vehicles, drivers, and overall operations. 
Zubie has been in the game since 2012. Not only have they kept up with the fast paced world of telematics, they are continuously evolving to anticipate the needs of consumers. They believe that every company, no matter the size, should have access to powerful fleet management tools that allow them to track their entire fleet, prioritize safety, and optimize the overall success of their business. 
Why Zubie's Telematics is the Best Solution for Dealerships
So why not go with the first telematics provider that pops up in your google search? Or base your decision solely on a price? Zubie telematic solutions have all of the most sought after fleet management tools and capabilities and more making them much more than a GPS Tracking solution.  With over 100 telematics providers to choose from, here are a few standout reasons why dealerships prefer Zubie and their premier fleet management solution – Zubie Fleet Connect.
Key Features of Zubie Rental Connect
Each feature provides immediate benefits for your dealership and loaner program, but combined pack a powerful punch that sets your dealership up for success in the now, and in the future.
Key Benefits of Zubie Fleet Connect
Integration and Easy of Use:

Zubie makes managing an entire dealership fleet as simple as possible, even for those who are not so technology inclined. Integrate your existing counter systems with Zubie for a seamless and simple user experience. All metrics and vehicle information is organized on one easy-to-use dashboard. Operators have valuable fleet insights at the tip of their fingers, and literally with the touch of a button. 

Coverage:

Zubie has 96% vehicle coverage

for all vehicles being utilized by their loaner customers.This means the majority of your fleet is compatible with Zubie and will automatically report precise fuel and odometer levels, along with other important metrics.

Flexible price plans:

Zubie offers a variety of pricing plans for Dealerships. With Zubie's Fleet Connect Solutions, dealerships can choose a plan that works best for their current needs, and as your business expands, your pricing plan can be adjusted to fit your new needs. All plans include a no-obligation 30 day trial with free returns.

Future Focused:

Zubie's telematic solutions allow dealership owners and managers to be proactive in their approach to continual growth and improvement. Zubie's industry experts work tirelessly to research new industry and technology trends, as well as analyze data to implement positive changes. 

Partnership/Customer Service and Appreciation:

While the aforementioned features are all noteworthy, what really sets Zubie apart from its competitors is their commitment to customer relationships. It is vitally important to remember that underneath the appeal and capabilities of telematics technology, are people that make it all possible. People who want to feel like they are valued as customers, and that their needs are being met. This is the base of a lasting partnership, and is something Zubie strives to create with every 
Additionally, with the intent of meeting customer's needs, Zubie customer service is eager to assist, and is available in a variety of capacities. Dealerships can have concerns addressed, or receive prompt assistance to get up and running in a way that is efficient and painless for the customer.
Taking Your Dealership to the Next Level
Zubie's telematic solutions allow dealerships to be proactive in their approach to continual growth and improvement, and the capabilities to provide the best customer service. Zubie industry experts work tirelessly to research new industry and technology trends, as well as analyze data to implement positive changes.