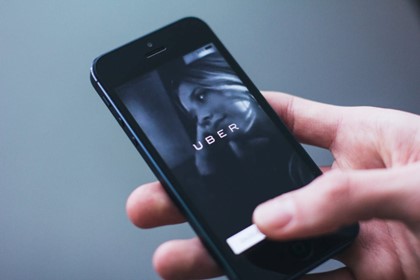 In an era marked by disruption, Uber continues to lead the charge, challenging conventional business models, particularly those of car rental firms. The emergence of ride-sharing services like Uber has transformed the habits of vacation and business travelers, leading to dwindling profits for the car rental industry. Now, the challenge intensifies with Uber stepping into the rental market. Here, we delve into what this means for your business and how to navigate this new terrain while staying ahead of the competition.
The Advent of Uber Carshare
To understand the shift, let's begin at the source. According to multiple news outlets, Uber has initiated a program named "Uber Carshare." The concept is fairly straightforward: car owners rent out their vehicles to others, thereby establishing a new peer-to-peer network that presents another formidable challenge for the car rental sector.
Although this concept isn't exactly novel, with services such as Zipcar already on the scene, Uber's brand visibility and extensive reach amplify its potential impact. Having already rolled out this service in Australia, Uber is now expanding its horizons to North America, offering varying lengths of car rentals that adapt to customer needs.
Uber's Hurdles in the Car Rental Industry
Uber, despite its pioneering position, faces an array of issues, including customer service inconsistencies, questionable driver safety, and fluctuating customer experiences. These challenges paint Uber as a contentious enterprise, presenting opportunities for rental companies to leverage these weaknesses.
Moreover, Uber's entry into the car rental space brings up many questions, such as:
What implications does the use of personal cars for rentals have on insurance rates and the required coverage?
How will cars be picked up and returned, and what will the cleaning process between rides entail?
How will mechanical malfunctions and disputes be handled?
What penetration can Uber realistically achieve in different rental sectors?
How does Uber's entry affect fleet managers?
Navigating through these uncertainties will be critical for rental companies aiming to outperform new competitors like Uber.
Formulating Your Response
Uber's entry into the car rental market is unlikely to remain under the radar, given its staggering $80 billion valuation and resource pool. Preparing your response now is paramount.
To start, capitalize on Uber's shortcomings and bolster the inherent strengths of your car rental operations. For instance, Uber's decentralized model, although appealing in terms of flexibility, may contribute to an inconsistent user experience. Ensuring superior fleet management—including inventory control and vehicle protection—can enable your business to deliver reliable services and maintain customer satisfaction.
Furthermore, highlighting the safety measures implemented in your rental fleet can serve as a significant differentiator against Uber, which has faced numerous passenger safety issues. By prioritizing the safety of your customers and vehicles, you can build trust and loyalty among your customer base.
Additionally, adaptability is key. As a rental service, managing inventory effectively and having backup options available can prevent unfulfilled orders—a prevalent issue with Uber. Your fleet's size could potentially serve as an advantage in this regard.
Aligning with Zubie
No matter your car rental service's nature, partnering with Zubie can provide an integrated solution for managing your fleet and growing your business. Zubie offers comprehensive fleet management and car rental tools that ensure the protection of your assets while boosting operational efficiency.
Are you ready to adapt and thrive in this changing landscape? Connect with us today to explore how Zubie can optimize your fleet's performance.