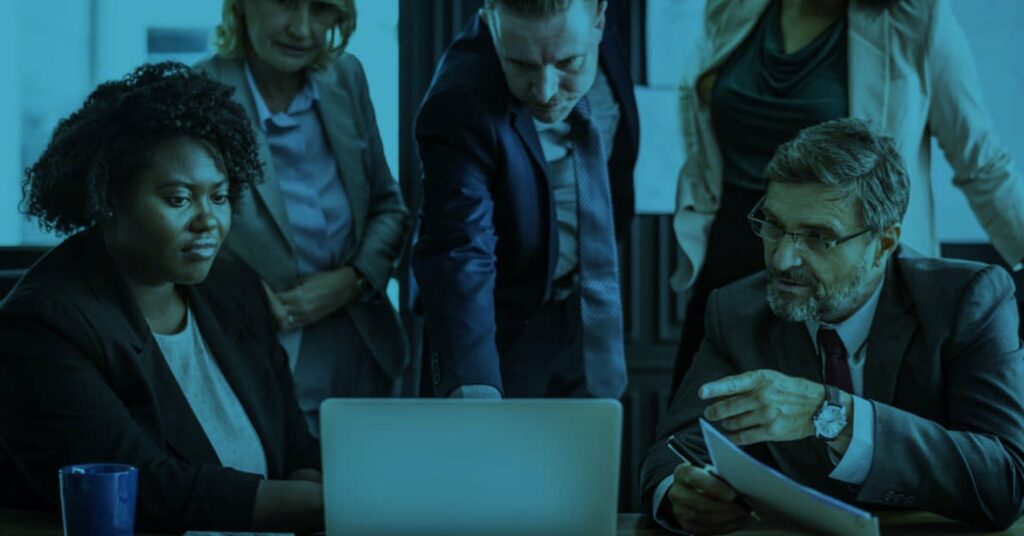 Announcing changes to an organization, especially technological improvements, can be a challenge. Despite all the benefits the software can provide — in your case, a GPS tracking system — there will be people who are leery of the transition. And as a fleet manager, it's imperative to get your staff onboard before their grumblings turn into negative problems for the business.
GPS isn't new, but once drivers know they'll suddenly be monitored with a GPS tracking system, they'll have initial fears. They'll instinctively think they are being spied on. To ease the transition, there are few tactics to get ahead of the curve.
Your Job is being Ambassador and Implementer
No business manager can purchase software and expect their team to understand the reasoning why without explanation. When you're ready to implement a GPS tracking system for your fleet, the first step is becoming an ambassador between the fleet tracking company and your staff. Bridge the gaps in knowledge and explain your intentions.
Resistance is typically rooted in misunderstanding. And communication is an easy tool to correct any issues. Prepare your case. Be ready to answer their fears. And tie everything to a positive — both for the company and for the individual drivers. After that, dive into the implementation plan (i.e. how the vehicles will be installed with a GPS tracking system and how the company will use the data). Let everyone know the timelines.
Answering Their Fears with Benefits
With any change, an employee will naturally think the company is out to control their behavior. It's one thing to say your intentions from a business perspective, but it's 10x better to show them your intentions.
Example: Tell them how your company plans to leverage the GPS tracking benefits to improve productivity and what that means for revenue goals. Then translate those goals into potential rewards for the drivers. Show them how it benefits them to demonstrate your good intentions.
The Benefits You Should Highlight
Drivers in your fleet are more likely to be receptive if you explain benefits that relate to them.
Here are some benefits to highlight:
Evenly Distributed Workloads


Drivers, at times, may feel like they have harder routes and more work than others. Show them how a GPS tracking system will minimize the margin for work discrepancies. GPS allows you to plan and map out efficient routes, and make sure everyone's schedules are properly set.



Less Time on the Road


With a GPS system, you can optimize routes and timelines for jobs based on the data you receive. This will result in less time on the road for drivers, which everyone can appreciate.



Protection Against False Claims


Though rare, instances where customers file complaints about technicians not showing up do come up. A fleet manager will have to investigate to understand what happened. With GPS data, the answer will be crystal clear. Drivers won't have to worry about false claims.

Bonuses and Other Incentives


With a good GPS system, you'll be able to track who is reaching their jobsites on time and regularly performing well. With additional features from a fleet tracking system, you can also monitor vehicle health, allowing you to reward good driving behavior. Bonuses can be excellent incentives, or you can show net effects to individuals if the GPS system helps the business hit their revenue goals.
Bonuses and Other IncentivesHaving a conversation about driving behavior could ultimately be a wake-up call to your drivers. If you have evidence that a driver is exhibiting some risky behavior on the road, it will heighten awareness and may be enough for that driver to think a little bit harder next time they hit the road.
Will Fleet Tracking Work For You?
Zubie plugs into a vehicle's OBD-II diagnostics port – no professional help or tools needed. Basically, the device plugs into a car, van, or truck like a memory stick. and tracks vehicle location, vehicle health and driver safety. Zubie works with cars, trucks, and vans made after 1996.
For more information about Zubie's fleet tracking system and how you can use GPS monitoring to gain efficiency in your business click here to schedule a Zubie demo and sign up for a Zubie free trial.
{{cta('59527620-1028-40e5-97f3-2df52ba7c011')}}