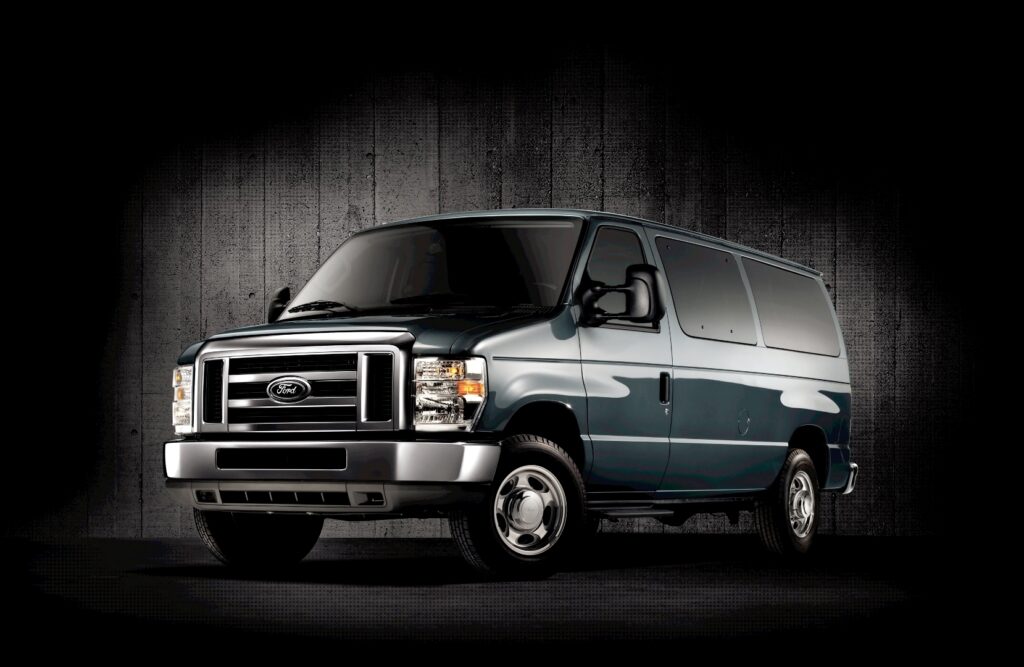 The Ford E Series Van reliability is the stuff of legend. This is why it is included in our best commercial vehicles based on Zubie driving data.
Like any vehicle though, this cavernous workspace on wheels has occasional mechanical failures. Here are the most common Ford E Series Van repair problems.
#1: Rough Running Engine
If you are experiencing a rough running engine and misfires on acceleration, more than likely the ignition coils and/or ignition coil boots are the culprit. When the rubber boot that insulates the coil dries and cracks it can allow arcing. Replacing the igniton coil mechanism can cost between $140-$200 depending on E-Series Model and Year.
#2: Engine Oil Leaks from Cylinder Head Area
If you notice engine oil leaking from cylinder head gasket the best option is to replace the head gasket and mating surfaces on the cylinder head and block. In extreme cases the cylinder head will need to be replaced. The average cost for replacing a head gasket is between $1100-$1400.
#3: Front End Makes Rattle Noise Over Bumps
There may be handling issues and excessive play in the upper and lower ball joints if your E-Series Van is rattling over bumps. The ball joints will need to be replaced due to entry of moisture and lack of lubrication. Replacing one ball can cost around $250 while replacing both is about $550.
#4: Loud Popping Noise and Misfire
If you are hearing a loud popping noise and a misfire is experienced right after then the spark plug may have been dislodged from the cylinder head causing the threads on the spark plugs to be stripped. If your vehcile is still under warranty it is recommended that the cylinder head be replaced. If it is not under warranty we recommend using "Lock-N-Stitch" aluminum inserts to replace threads in the cylinder, which can start around $500 just to rent the Tool Kit.
#5: Coolant Leakage from Heater Core
The electrolysis that runs through the coolant can cause corrosion and deterioration of heater core and radiator parts. Coolant liquid often find its way onto the passenger side footwell. Replacing the heater core is a $200-$300 fix. Adding ground straps on top of that can help prevent future corrosion of components.
Consider An Extended Warranty
Today's vehicles have complicated mechanical parts. This means repair costs are rising. With an extended vehicle protection plan, your repair costs are covered.  Through Zubie Perks, you can get $100 off an extended warranty package from our trusted partner CARCHEX.  Go to Zubie > Perks to redeem.
As the leading auto warranty insurer, CARCHEX has collected years of repair warranty claim data on thousands of vehicle makes and models. Specific types of Chevy Silverado repairs highlighted in this article are derived from data provided by Zubie and RepairPal, CARCHEX partners. Repair costs derived from both RepairPal, as well as CARCHEX based on actual warranty related data for 2002-2014 vehicles.