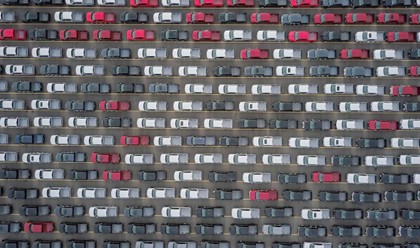 If you manage a fleet of cars, trucks, rentals, or RVs, you are at the precipice of significant changes within your industry. With the pandemic over, tourism is recovering, people are traveling again, and more are heading back to the office. As a result of the resumption of pre-pandemic activities, individuals need more vehicles than ever. Furthermore, technological changes have made this an exciting moment in fleet management. The increasing availability and affordability of various pieces of equipment make it easier than ever for you to get information and make more informed decisions about fleet inventory. Of course, this new technology is not without its challenges, and you must be prepared to meet this moment to manage your fleet best.
Let's look at some of 2023's top fleet management trends and how you can best prepare for them.
Electric Vehicle Adaption Is Rising
Perhaps no trend is more important to the entire automobile and fleet management industry than the anticipated widespread adoption of electric vehicles. As consumers become more environmentally conscious and the federal government invests more in this technology, it is becoming apparent that people want to drive electric cars more often. Moreover, this trend is not just limited to personal vehicles: Electric RVs are also on the horizon.
This change in habits could produce a massive change in fleet management. You'll have to adjust numerous facets of your business, including maintenance, vehicle history, and vehicle inventory. In addition, you'll have to order different parts, maintain electric vehicle charging stations, and ensure your consumers know where to get their vehicles charged. None of these problems are insurmountable, but you will have to adjust your technological tools to ensure that you are prepared to meet this rising demand.
Supply Chain Issues Continue
The kinks that appeared in the aftermath of COVID-19 have not completely disappeared. This reality has meant that fleet managers must be more proactive when planning and engaging in preventative maintenance. Adjusting maintenance and vehicle health problems can ensure that your cars and RVs have the parts they need to continue to operate. As a result, fleet managers must be one step ahead of maintenance problems and build better relationships with car repair operations and suppliers.
You need extensive vehicle health tools to ensure that you are monitoring any vehicle maintenance issues. Acting preemptively to deal with potential problems ultimately allows you to make a less expensive repair before you resort to a more expensive replacement. Furthermore, you'll need a comprehensive inventory tracker to ensure you know what vehicles are in your fleet, how old those cars are, and when they may need maintenance work or replacement. This information will allow you to preemptively manage any repair or replacement work, ensuring you are prepared for the future.
Dashcam Usage Expands
There is no question that the use of dashcams is rapidly expanding. Dashcams are becoming extremely popular for many reasons: They are becoming less expensive, gaining storage capacity, and getting smaller and easier to use. This means consumers and business owners can use a dashcam to monitor for accidents and provide protection if something happens on the road for which they need evidence.
For fleet managers, dashcams can be extremely useful for monitoring driver performance, recording an accident if one occurs, and integrating with other vehicle services. However, while dashcams are not expensive, they can get expensive if you purchase them for your entire fleet. Buying separate solutions can also be prohibitively expensive. Some comprehensive dashcam solutions — like those offered by Zubie — also provide diagnostic data. This can enable you to save money and have a more functional system.
Regardless of what dashcam program you buy, you'll need to create systems that allow you to export and record data, ensuring that you have footage of incidents that occur on the road if you ever need that data.
More Data, More Problems?
The sheer amount of data available to fleet managers can be overwhelming. A slew of services, including automated vehicle health alerts, fuel monitoring, and valuation tools, are making it easier to get an update about the health and productivity of your fleet. This technology can make your life much easier: With the touch of a button, you can get a vast array of information about your car, regardless of if your car is in a lot of out with a customer.
However, there are real challenges that may arise from this data availability:
Do you have the staff to properly take action on whatever data you read?
Do you have the resources to manage any problems that you identify?
Now that you know certain issues — like brewing maintenance problems in a car — when are you legally obligated to act on those issues? Are you liable if a car breaks and you know there is an issue? Is your staff? How do you have to alter training procedures to better protect your fleet?
There aren't necessarily easy answers to these questions, but these are questions that you have to ask and be ready to answer. In many cases, the advent of additional data tools requires you to use expert services to provide you with a full suite of answers to these important technological questions.
Technology can provide amazing tools for your fleet management concerns, but it can also raise more questions. Are you interested in learning more about how technology can help your business manage your vehicle fleet? Contact Zubie today, and let us provide you with a demo, quote, and free trial.