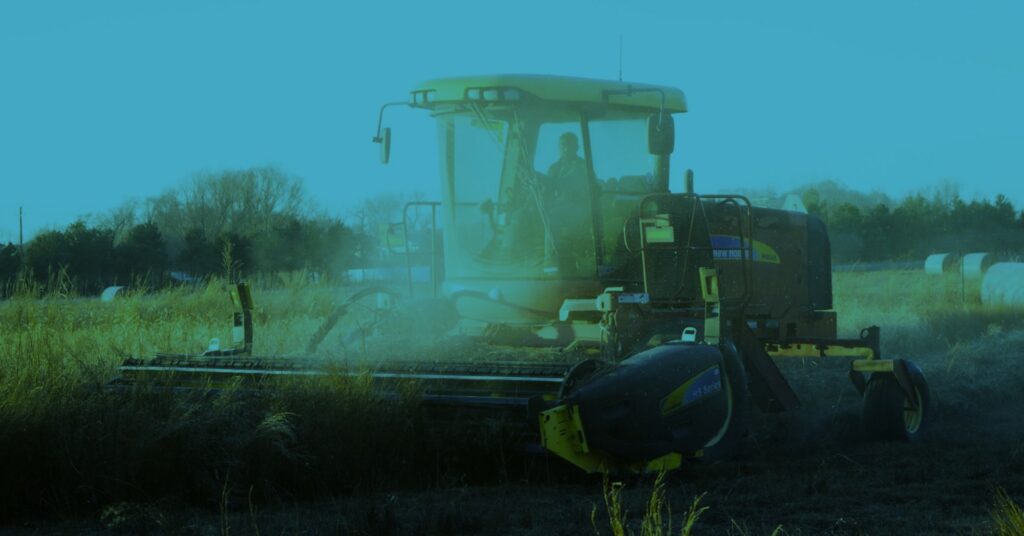 Many businesses in industries such as construction and agriculture, rely heavily on their equipment and high-value assets to accrue a profit.  It is no easy feat keeping track of costly equipment when they are being utilized by on-the-go crews and in a variety of locations. It's critical that these businesses have a way to protect and manage their diverse fleets in order to optimize efficiency, and minimize expenditures.  Zubie's Asset Trak has a simple, smart, reliable solution to these industry specific challenges. 
Zubie Asset Trak is a GPS tracking non-OBD-ll device that magnetically connects to your equipment. Owners will have access to the precise location of their equipment 24/7, and can be reassured that the equipment essential to the success of their business is protected. 
Monitor Equipment Usage 
Installing Zubie Asset Trak on your equipment means gaining access to when each piece is being utilized. Are some being used more than others? Do you have equipment sitting idle when it could be making you money? Zubie Asset Trak will answer these questions by providing a precise location history. Additionally, geofencing can set up perimeters around job sites, company lots, or land to know exactly when a piece of equipment enters or leaves the designated space. 
Protect and Recover Equipment with Efficiency
Asset Trak protects your equipment and high-value assets using motion detection, tamper detection, and geofencing. Once the device is mounted on your equipment, you will be able to know exactly where it is at all times, and will receive alerts of suspicious usage.
Zubie's Chief Revenue Officer, Mark Novak, emphasizes the importance of asset protection, "When you depend on high-value assets and equipment to keep your business in operation, the deficit of even just one piece of equipment can have a detrimental impact on your company's bottom line. Even the most basic piece of equipment can cost companies tens of thousands of dollars." 
If an asset has been lost or stolen, Zubie Location Link gives you the ability to share its last known location with any third party such as the police or a towing service. This feature is a critical factor in the recovery process. This will increase your chances of locating your lost or stolen assets, and in a timely manner.  
A Few Industries that Benefit from Asset Trak
Asset Trak is especially beneficial for companies with equipment that does not have OBD-II ports such as trailers, generators, tractors, skidsteers, and more. 
Construction:

The variety of high-value assets in this industry complicate the process of managing equipment and job sites.  With Asset Trak, project managers can locate the exact location of mobile equipment, saving time and increasing productivity.

Construction Superintendent, Joe Schifsky, speaks to the value of utilizing tracking devices for equipment, "I can't tell you how many times a machine, like a packer, is needed on a job site but is nowhere to be found. Trying to track it down without a device like Asset Trak requires multiple phone calls, and a lot of frustration and time. "

Agriculture:

Whether it's plows, combines, tractors, or loaders, Asset Trak can assist farmers in a multitude of ways – from tracking down the precise location of equipment over hundreds of acres to using geofencing to increase productivity. Using Asset Trak's geofencing capabilities can specifically benefit farmers in a variety of ways.

Restrict access to areas where livestock are grazing to prevent injury

Identify farmland to prioritize for harvesting in order to stay highly productive

Create a geofence for each type of crop
Smart and Simple Implementation 
Smaller than a deck of playing cards, Asset Trak is simple to install, discrete, and can easily be moved. The installation process takes no more than a minute, and can easily be done by almost anyone. Once installed, you can begin reaping the benefits of Asset Trak almost immediately.  Its compact size and protective exterior is designed to withstand tough conditions that are inevitable in industries such as construction and agriculture.  Additionally, Asset Trak batteries hold a charge for up to a year, and can be charged wirelessly when the time comes. 
Zubie's Asset Trak can improve your business's efficiency, productivity, and overall success by taking on much of your management workload.  Connect with one expert to see how Asset Trak can assist your company with asset tracking and protection today.