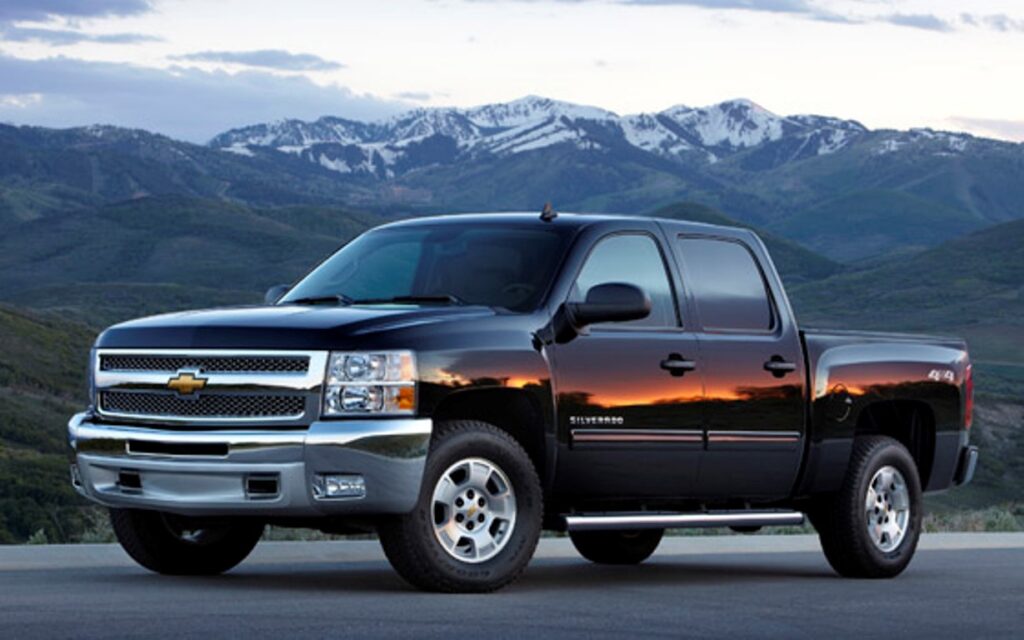 the Chevy Silverado 1500 is perfect for accomplished DIYer that hauls a lot of stuff. This is why it is included in the best commercial vehicles based on Zubie driving data.
Like any vehicle though, the Chevy Silverado occasionally has mechanical failures. Here are the most common Chevy Silverado repair problems.
#1: Intermittent Failure to Start
There can be many reasons why a truck won't start but if it's random and not related to the ignition switch or a dead battery then you can bet it is an electrical problem. Many chevy owners tried replacing fuses, cleaning off corrosion, and even rebooting the computer. On Average this problem can cost you $300 with no real solution.
#2: Failure of the 4WD Transfer Case Position Sensor/Selector Switch
That's a long title for a small problem that is a breeze to fix… In the event that the 4WD Sensor Fails, the service 4WD message will be displayed. Simply replacing the switch is easy and costs about $35.
#3: Fuel Level Sensor Failure
More often than Chevy Silverado 1500 owners would like, the fuel tank can read the fuel level incorrectly. Replacing the sensor can correct the problem, but it is recommended that the entire fuel pump module be replaced if the vehilce has high mileage. Replacing the fuel pump module can cost $500-$900.
#4: Failure of Heat/AC and Air Delivery Mode Door Actuators
Feeling hot air when the A/C is turned on can definitely be a sign that the air delivery and/or temperature mode door actuator has failed. Basically the wrong temperature or amount of air is being delivered. The part to replace the Mode Door Actuator can range from $30 to $80 depending on the year of vehicle and manufacture of the part.
#5: Steering May Develop Clunk Noise
Many Chevy Silverado drivers are noticing a clunk type noise from the steering shaft. There are two ways to fix this issue. Some recommend re-greasing the steering shaft every time you take your truck in for an oil change or you can replace the 2-piece steering shaft with a single aluminum shaft for about $250.
Consider An Extended Warranty
Today's vehicles have complicated mechanical parts. This means repair costs are rising. With an extended vehicle protection plan, your repair costs are covered.  Through Zubie Perks, you can get $100 off an extended warranty package from our trusted partner CARCHEX.  Go to Zubie > Perks to redeem.
As the leading auto warranty insurer, CARCHEX has collected years of repair warranty claim data on thousands of vehicle makes and models. Specific types of Chevy Silverado repairs highlighted in this article are derived from data provided by Zubie and RepairPal, CARCHEX partners. Repair costs derived from both RepairPal, as well as CARCHEX based on actual warranty related data for 2002-2014 vehicles.