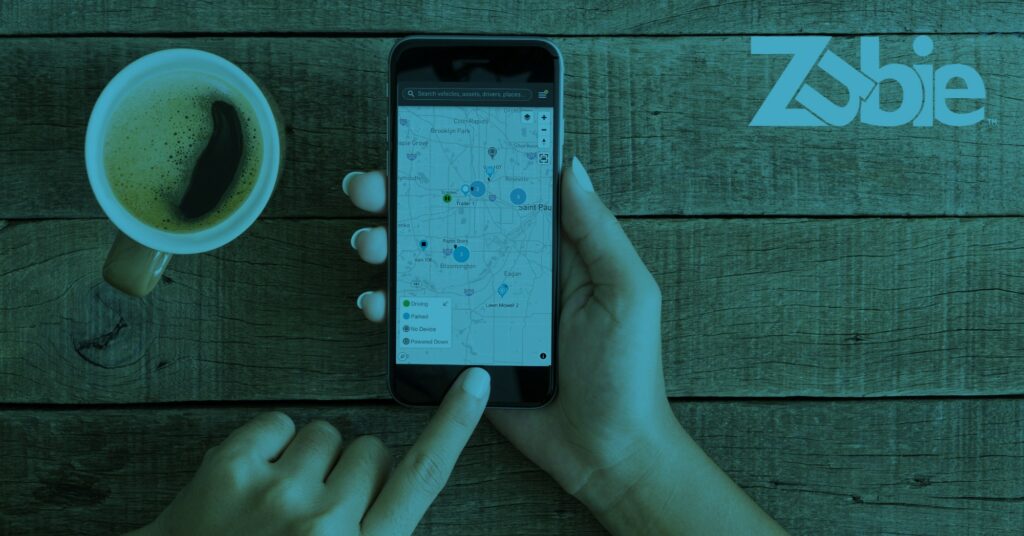 Zubie is excited to announce the launch of our new mobile app. Our platform is available at your fingertips – making fleet management easier than ever. This updated mobile app will help fleet managers improve operations by having valuable insight into their fleet and employees 24/7. Users can customize notifications to ensure they are always aware of where their vehicles are, when maintenance is needed, and if any vehicles go missing or get stolen.
So, what new, exciting features can you look forward to? Let's dive into the features and benefits.
Seamless experience
Our redesigned mobile application mirrors the experience of our easy-to-use web application. App users will be able to easily find the fleet management information they need without having to re-learn a new application.
Added functionality
This new application includes support for our most recently launched devices – Asset Trak and Zubie Dashcam. Users can now create new assets and utilize the innovative features of Zubie Dashcam, including video and images.
Recover lost or stolen vehicles with Location Link
Location Link is now also included in the mobile application meaning users can share links to a vehicle's location directly from their mobile device. When a vehicle is missing, simply use the mobile app to share a vehicle's location with insurance, law enforcement, or partners in real time for a quick recovery.
Trip view
Trip view is a new feature that can show multiple trips over the course of a day. Satellite imagery is now available in mobile, along with light & dark mode options to fit your preferences and device capabilities.
Notification capabilities
Zubie users will see alerts for vehicle maintenance (trouble codes & low fuel), driving safety events (hard braking & rapid acceleration), device disconnect notifications, and more. If it's important to your fleet and your vehicle, you can count on Zubie mobile delivering you timely alerts wherever you are.
How does Zubie compare to competitors?
With just one application for GPS, OBD-2, dashcam, and asset tracking, Zubie Mobile is the most powerful mobile application available to telematics users. Whether you use Zubie Fleet Connect, Zubie Rental Connect, or Zubie Asset Trak, you'll find all of Zubie's key features on your iPhone or Android device.
Download the Zubie Mobile App from the Apple App Store or Google Play… and start optimizing your fleet from the palm of your hand.