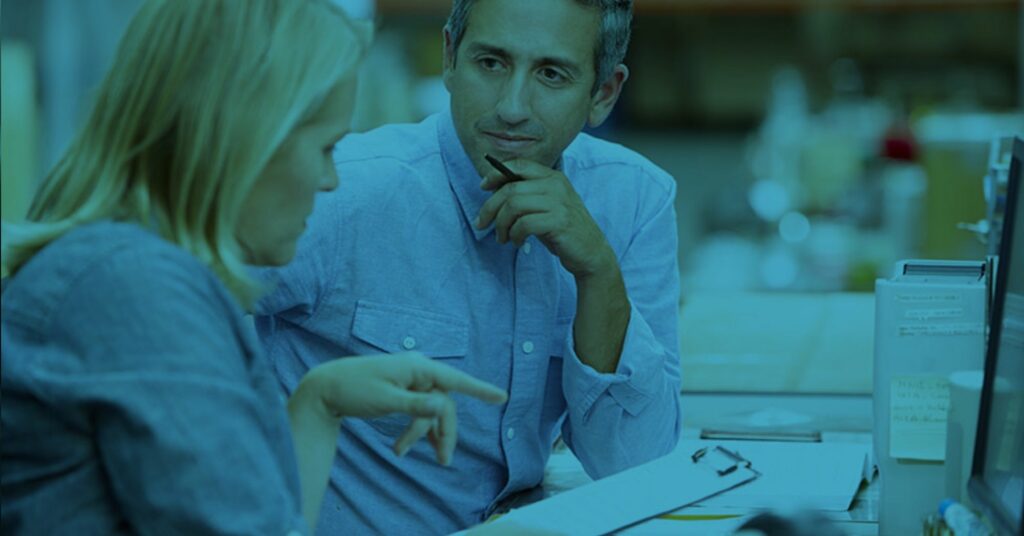 One of the biggest barriers to entry for fleet managers considering a GPS Tracking or telematics solution is responding to an evolving marketplace. Cost control, vehicle utilization, and asset protection are just a few of the things managers analyze when identifying areas of improvement. Anytime you're adding hardware to a vehicle or learning new software, you're thinking with the future in mind. Whether you are downsizing the size of your fleet in response to the COVID-19 pandemic or adding new vehicles due to an increase in demand, change to a fleet size can be expensive and complex if not managed efficiently. Here are a few ways that Zubie's flexible solutions and subscription plans solve these challenges, making the investment in a fleet management solution make sense.
Simple Install and Removal for a Changing Fleet 
Let's say you have 20 vehicles in your fleet and you're interested in investing in fleet management. The assumption might be that it will be extremely time-consuming to install 20 devices into each vehicle.
The truth is, our hardware is simple to install, and can be done by someone with a non-technical background. Our "Plug in. Connect. Go." mantra really expresses how easily you can get up and running. You can simply plug each device into the OBD-ll port and the vehicle is automatically uploaded into the Zubie system after 10 minutes of driving. As your fleet expands or you're switching out vehicles, the easy process stays the same. Simply unplug and replug the devices into your new vehicles and you're ready to start tracking. Even if you're not tech-savvy this process will be a breeze.
Decrease Costs with Insight into Driver Behavior
Employees change and employee situations change. Bringing on new drivers gives you some unknown factors. And a change in driver behavior can raise many questions. Behaviors such as hard braking and excessive speeding can lead to unnecessary wear and tear on the vehicle, or even increase the number of accidents. Replacement of these parts and insurance costs are expensive, which is why it's important for managers to have visibility into the underlying reasons for these costs. So, how can you mitigate this risk? Zubie's feature for tracking driver performance is for fleet managers who want more detail around their drivers and give them visibility. Tracking driver behavior can give you the insight necessary to implement changes and reward better driving habits, saving you money on maintenance costs, and maintain brand reputation in your community.
Upgrade for More In-depth Reporting 
If you have been using Zubie and realize you need to upgrade, whether you're increasing your fleet or want more features, Zubie offers upgrades in subscriptions whenever you choose. Different levels of reporting are included in the three subscription options – Light, Standard, and Premium.
For example, Zubie Smart Maintenance is an electronic service scheduling platform, connecting your fleet to a Nationwide network of service shops and big-fleet discounts, but is only included in the premium subscription. If you decide this is a feature you're interested in, upgrading is simple by calling our Customer Success team at 844-469-8243 and they can turn on any new functions and features instantly.
Track Valuable Assets with Zubie Asset Trak 
Customers in industries such as agriculture, landscaping, and construction usually add equipment to their fleet. Whether you're increasing inventory of tractors, lawnmowers, or plows, tracking your equipment is just as important as tracking your vehicles. Zubie Asset Trak, our innovative device, is the perfect solution to protect your assets against theft. Asset Trak is a non-OBD ll battery-backed device that tracks all of your equipment at once in the Zubie platform. The best part is the device is magnetic. So, if you recently added lots of equipment to your fleet, the installation will be very quick. It's as simple as attaching the device anywhere on the equipment and letting Zubie do the rest. We like to say it's as simple as "slap and track". Here are some more key features to know:
Zubie Location Link will share the location of the lost asset with local police or towing service to assist in a swift recovery.
Geofencing allows you to monitor your asset's usage by tracking trip locations, setting up boundaries for restricted areas, and creating alerts for when assets are moved.
Zubie Asset Trak's battery life lasts up to 1 year on a single charge.
Stay Connected with Changing Technology Networks 
The process of sunsetting 2G, 3G, and 4G cellular networks has begun. Since Zubie was founded in 2012, we only had 2G or 3G devices available then. As these networks became more obsolete, we upgraded our hardware to 4G technology. 4G isn't going anywhere soon, however, customers on our legacy plans need to upgrade hardware to stay current since the 2G and 3G networks are being shut down by the cellular carriers.
Our Customer Success team helps make the transition seamless. All that's required to upgrade is to send us old hardware and we will send you new 4G compatible hardware. Although it is the cellular carriers shutting down the old technology, not us, we always want to stay on top of customer success and inform our customers of anything that pertains to effectively running their businesses.
Zubie knows changing fleet size can be a complex process, and that's why we created a flexible solution to make fleet management simple. Our solution saves you time and money by mitigating risky driver behaviors, using vehicle data to make smart business decisions, and allowing you to add on new features like Zubie Asset Trak or Dash Cam to fully protect your valuable fleet.
In need of a change? Visit zubie.com to learn about how we can support you and your fleet.