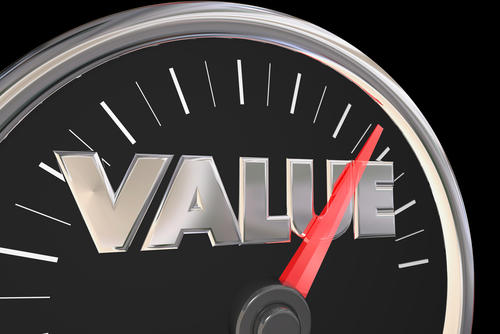 How Zubie's Valuation Tools Work
When you use Zubie Rental Connect, there's limited manual input. Our device automatically extracts the following data from each vehicle:
VIN

Vehicle model

DTC codes

Odometer

Geography where the vehicle is located 
Using these metrics, Zubie then matches each vehicle with those in their extensive partner databases to give you the best assessment of its value; individually or looking at your entire fleet collectively. 
Ways Vehicle Valuation Helps You Manage Your Fleet
Zubie's vehicle metrics supply you with a rich cache of data to draw from. How do you utilize it to manage your fleet more effectively and get the most for your investment?
Buy right, sell right
With anything, you want to buy low and sell high. Zubie gives you the most reliable insight into the used vehicle market. Know when your vehicles' values have peaked and when the best time to buy is. If you're a rental operator, study the resale value vs potential rental income you can generate from your stock. Valuation tools can be especially valuable in the specter of shortages and economic changes.
Compare utilization and retention
Zubie's telematics metrics allow you to monitor maintenance history, fuel consumption and mileage. Compare a vehicle's resale value against its use. Sell vehicles that spend more time grounded and buy vehicles that give your operation greater upside.
Monitor your value vs debt ratio
With a constant, updated snapshot of your fleet's total value you can make sure your financial picture doesn't slip into the red. Get the most out of your assets before they become a costly expense and minimize your need for risk management. Financial lenders find this reporting extremely valuable as the owner can assess the entire portfolio at one time, allowing lenders to assess future funding opportunities to expand the owner's fleet and build greater future value.
Make decisions on the fly
With a steady stream of current vehicle data at your fingertips, you can make split decisions without risk. Review values and trends before making the best choice for your fleet. Make buying and selling vehicles easier and less stressful. This holds especially true when a vehicle is rented one-way. Before recovering or shipping it back, assess the resale value and see if it is better to sell versus recover.
Plan ahead
Likewise, you can plan for your fleet's future needs. Add vehicles, upgrade and reduce stock all based on trending data. No matter your fleet size, Zubie helps you watch the potential value of your fleet vehicles to make the best forward thinking business decisions. Zubie's app grows with your operation.
Snapshot for lenders when buying vehicles
Leverage the value of your fleet when seeking financial aid or loans to purchase new vehicles. Zubie gives lenders an exact record of your current fleet value for collateral. Build trust and demonstrate accumulated value using historical data.
How Do I Know My Vehicle Values are Accurate?
Vehicle valuation doesn't mean much if the data isn't accurate.  Through a partnership, Zubie accesses numerous data points, including the Manheim Market Report (MMR), to provide the most up-to-date vehicle valuation report available. Manheim bases its calculations on millions of transactions over a 13 month period to give you a vehicle value that's more accurate than other vehicle valuation services or guidebooks.
All of Manheim's data is backed up by recent transactions which are refreshed on a daily basis. You can be sure every day that you're getting the newest, most credible information available applied to your fleet.
Additionally, Zubie uses J.D. Powers reports to study buying and selling trends to help you make an informed decision. These tools help you forecast your fleet values and plan accordingly. 
Learn More About Vehicle Valuation and Try it Today
Want to know the value of your fleet? It's easy to get started. Contact our team today. Our support staff can start your account or set you up with a trial version. We'll walk you through installation and help you get the most out of our powerful fleet management tools. Make smarter decisions and manage your fleet better with the Zubie edge.