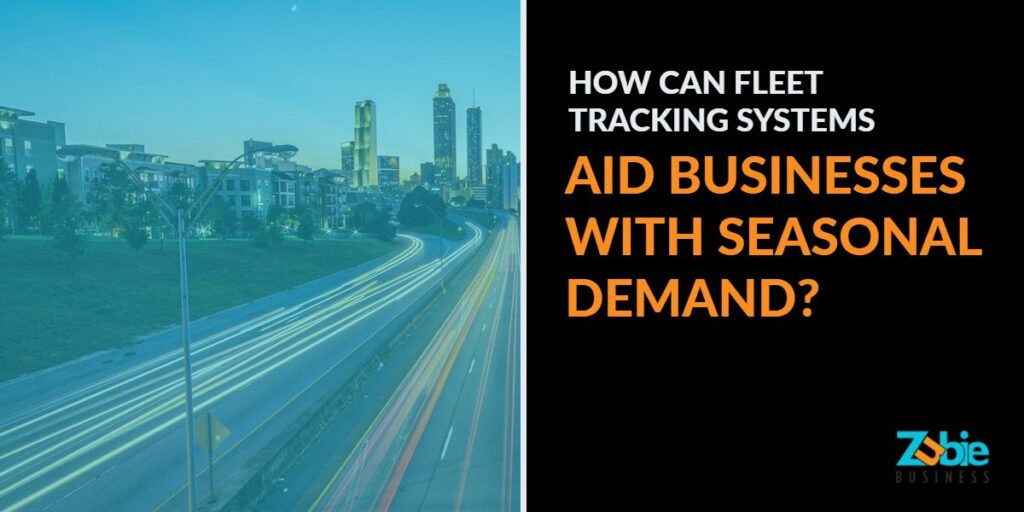 Ever worry about your staff not meeting customer expectations while they're servicing clients? Many of us have probably received (and made) a call, asking "Where is your guy? He promised to be here an hour ago!" 
In the busy season, those calls can be multiplied, as crew and resources get spread thin. You know one of the keys to running a successful business is through customer service. Setting expectations, especially windows of arrival, is a great tactic. It is the first impression a client will note. But breaking that promise can hurt you with angry reviews or even them switching to a competitor.
Sure, you could plan out the day and the clients each crew member will service. But what happens when you get one of those emergency phone calls, needing someone right away? You have to be ready to react. Show the client you can be there for them. That's where a fleet tracking system like Zubie can help. Let me show you how … 
Improve "Emergency" Response Times
The middle of the summer isn't a fun time to see the air conditioner break down. More than likely, that customer is going to call requesting immediate service. You want to hop to it for good cause. Now, what about situations where the customer wants to re-schedule? You have to respond and re-organize your day's work for crew members. 
These unexpected events can throw a wrench into your planned workload. When you receive calls like these, a fleet tracking system can help you adjust a worker's schedule, so they can handle those emergency events. Systems like Zubie allow you to gather insights. You can see where staff members are closest to the customer and which ones can respond sooner, allowing you to exceed customer expectations.
Be Competitive with Response and Service Times
Leveraging the same example as before — when someone's air conditioner goes on the fritz — they're likely to call multiple service providers. The company that can respond first is often the one they'll choose. Of course, no one wants to be without their air conditioning for long.
Having a fleet tracking system in place will give you a clear picture of when you can service someone, plus it can help you pivot a staff member's workload, so you can reach that customer quickly. If you like to get really hands-on, you can help map out the most efficient routes, based on historical data, so you're reducing time spent on the road — giving more time to helping customers. 
Check Your Staff's and Vehicle's Reliability
When you assign work, you're hoping your staff is reaching the customer efficiently. If someone calls into your office, saying the technician or crew didn't show up on time, it's important to be able to check it. Otherwise, you could face a word-versus-word scenario. A fleet tracking system will allow you to observe if the staff member actually went to the customer's location and got there within reasonable time. Information equals power.
This also applies to your vehicle's health. During seasonal demand, you could be pushing your vehicles to their limits. A fleet tracking system, like Zubie, can help you with preventative maintenance, so you don't lose a car on the road, which would mean less customers you're able to service. 
All together, fleet tracking systems can help you improve operations, reduce costs, and increase customer service … especially during seasonal peaks. For more information, check out Zubie's business product.
{{cta('fe4b7e20-21bb-48b6-91eb-c100013b4bd7')}}