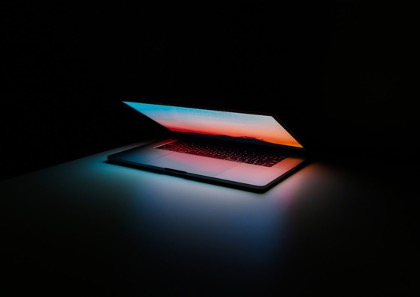 At the height of the Great Recession, businesses and governments kept hearing the same phrase over and over again: Do more with less. All of us had to live within the confines of that expression. That meant businesses had to work harder with fewer people to get more done. The truth is that this process has never been easy, but even at the time, technology played a part in ensuring that all sorts of businesses could have an easier time accomplishing their goals.
Today, that reality is more possible than ever.
Technology can help businesses, including vehicle fleets, increase efficiency. Let's look at three ways technology can help save you money and time, allowing you and your staff to focus on more profitable areas of your business. 
Inventory Management
Inventory management is a deeply complex task. You must know how much vehicle inventory you have, where your inventory is, when it's expected to return, and when you need to repair a vehicle. In addition, modern fleets require integration with multiple tools, including vehicle health and GPS platforms. Missing this information may cause internal complications, customer complaints, and missed reservations.
At Zubie, we understand the need for a robust inventory management system. This need drove the development of our inventory management and utilization tool, which comes with many features:
Specific inventory tracking that enables you to see your overall utilization rate and where your fleet is

An integrated report on every car, ensuring that all maintenance is up-to-date and that potential issues get addressed

Location overviews and broader analytics that give you a birds-eye view of where your cars are being used. You can then develop broader analytics from this data, allowing your business to customize its offerings better

Fuel and odometer readings that help you save time and avoid errors when making mileage and gas determinations

Simplified return process that provides automated return notifications to you and your team
Before the advent of tools like inventory management, your staff had to manually manage these processes using complicated spreadsheets or hand-updating reporting. Thanks to new technology, you can improve your accuracy and efficiency, enabling you to get more done.
Vehicle Valuation
It has been said that determining the value of a vehicle is often more art than science.
Whoever came up with that expression didn't have the right technology.
Understanding the valuation of the individual vehicles in your fleet is critical for your long-term success. Determining a car's value can determine future decisions about this important piece of equipment, such as when it's worth repairing and when it makes more sense to sell. However, tracking this valuation has always been difficult and time-consuming. You may have to go through a long process considering multiple factors, such as the car's miles, maintenance history, physical damage, etc.
With Zubie's Vehicle Valuation Tool, you can cut out the guesswork, save time, and increase the accuracy of your valuations. 
Our valuation tools allow you to determine the current value of each car in your fleet and you can use this information to determine the future decisions of all the cars in your fleet. Having data at your fingertips saves you from generating manual reports. Furthermore, you can use this information to make longer-term projections about a car's value. With this data, you can plan for the future and ensure you have a fleet that meets your financial needs. 
Dashcam Connectivity
Imagine the following scenario: You have an employee who uses one of your fleet vehicles, but they get into an accident. The insurance company of the other party investigates, and after months of investigation, they determine your employee was at fault. You must now work with their insurance company to ensure everyone is appropriately compensated. However, your insurance company objects to the finding, dragging you along for a multiple-month battle to determine fault. This insurance conflict wastes your business's invaluable time and money, distracting you from engaging in more important business efforts.
Fortunately, it doesn't have to be this way.
Programs like the Zubie Dashcam use an HD camera and the latest OBD-II telematics. This system can record all driving activity and monitor for potentially problematic behavior. If there was ever an accident or incident in which the driver was accused of driving in a way that put themselves or others in danger, you would have documented evidence to fall back on. 
Even better: The system can report on the driver's performance and integrate with our real-time fleet tracking tools, giving you the data necessary to make broader driver performance and behavior decisions. In other words, our Dashcams ensure you have all the data you need at your fingertips. You can use this information to make more informed decisions about vehicle performance and the types of training and programs your drivers may need.
Let Zubie Increase Your Efficiency
Increasing your efficiency is hard, but there are ways that any fleet or rental manager can achieve this important goal. Doing so simply requires an investment in the right technology.
Want to learn more about how you can deploy technology to do more? Reach out to Zubie today, and learn more about how our technological options can save you invaluable time and money.