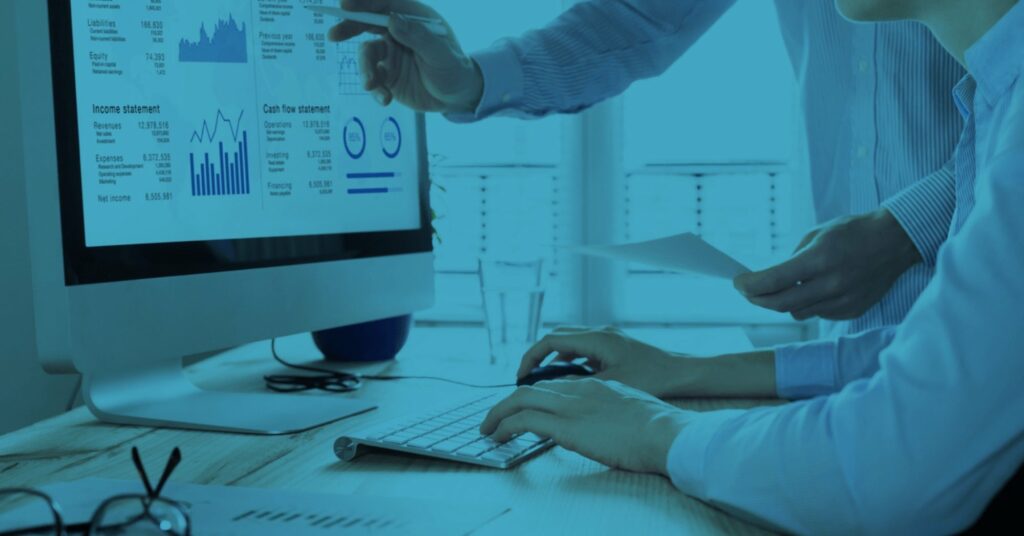 There are many factors to consider when choosing a telematics solution that will best fit the needs of your rental business. Sifting through your options in a competitive market, defined by rapid technological growth can be challenging and overwhelming to say the least. It is projected that by the end of 2022, there will be over 20 million telematics units in use, indicating that it is critical to the success of your rental business to choose a solution that will allow you to keep up with this fast paced industry. 
Zubie's Chief Revenue Officer, Mark Novak, elaborates on the process of choosing the right telematics provider, "Many of the top rental telematics companies offer similar features and attractive pricing plans. So the question becomes – how do you narrow down your choices and choose the best telematics solution for your business? The key is to look beyond the features and choose a provider that is committed to going the extra mile. Zubie eases the burden of this process by not only offering the most intuitive features, but also placing the values and needs of their customers above all else."
About Zubie – A Top Fleet Telematics Company
Zubie is an industry leading telematics provider specializing in rental fleet management – Rental Connect offers an end to end fleet management solutions providing both software and hardware for clear visibility into your vehicles, drivers, and overall operations. 
Zubie has been in the game since 2012. Not only have they kept up with the fast paced world of telematics, they are continuously evolving to anticipate the needs of car rental companies. They believe that every company, no matter the size, should have access to powerful fleet management tools that allow them to track their entire fleet, prioritize safety, and optimize the overall success of their business. 
Not all Telematics are Created Equally
So why not go with the first telematics provider that pops up in your google search? Or base your decision solely on a price? Simply put – not all telematics are created equally. Many of Zubie's competitors refer to telematics as just GPS tracking. While GPS tracking is at the heart of telematics, Zubie pushes beyond basic tracking capabilities and taps into a wealth of intuitive features. With over 100 telematics providers to choose from, here is exactly why Zubie should be your top choice for a telematics solution.
Key Features of Zubie Rental Connect
Zubie telematic solutions has all of the most sought after fleet management tools and capabilities. Individually they provide immediate benefits for your rental company, but combined pack a powerful punch that sets your rental company up for success in the now, and in the future.
GPS Tracking

: With continual cellular service, you can stay connected with your rental vehicles from anywhere at any time. Vehicles can be tracked in real time from a live map, and detailed trip histories of each vehicle are stored for reference. Trip histories guide operations in upholding and improving rental agreements.
This GPS technology allows you to create geofences. Rental operations can receive notification alerts for vehicle arrivals and departures, along with any time a vehicle travels outside of a set area or is in one for an extended period of time. This feature improves customer satisfaction as it streamlines the check in process, and completely eliminates many hassles that once defined the rental experience.
Key Benefits of Zubie Rental Connect
Integration

and

Easy of Use

:

Zubie makes managing an entire rental fleet as simple as possible, even for those who are not so technology inclined. Integrate your existing rental counter systems with Zubie for a seamless and simple user experience. All metrics and vehicle information is organized on one easy-to-use dashboard. Operators have valuable fleet insights at the tip of their fingers, and literally with the touch of a button. 

 

Coverage:

Zubie has 96% vehicle coverage

for all vehicles being utilized by their rental fleet customers.This means the majority of your fleet is compatible with Zubie and will automatically report precise fuel and odometer levels, along with other important metrics.

Flexible price plans:

Zubie offers a variety of pricing plans for

Rental

companies. With Zubie's Rental Connect Solutions, customers can choose a plan that works best for the current needs of their company, and as your business expands, your pricing plan can be adjusted to fit your new needs. All plans include a no-obligation 30 day trial with free returns.

Future Focused:

Zubie's telematic solutions allow rental business owners and managers to be proactive in their approach to continual growth and improvement. Zubie's industry experts work tirelessly to research new industry and technology trends, as well as analyze data to implement positive changes. 

Partnership/Customer Service and Appreciation

:

While the aforementioned features are all noteworthy, what really sets Zubie apart from its competitors is their commitment to customer relationships. It is vitally important to remember that underneath the appeal and capabilities of telematics technology, are people that make it all possible. People who want to feel like they are valued as customers, and that their needs are being met. This is the base of a lasting partnership, and is something Zubie strives to create with every 
Additionally, with the intent of meeting customer's needs, Zubie customer service is eager to assist, and is available in a variety of capacities. Rental owners and managers can have concerns addressed, or receive prompt assistance to get up and running in a way that is efficient and painless for the customer. 
What Zubie's Rental Customers are Saying
Zubie's valued rental partnerships are the foundation for their reputation. Without them – the rest of what Zubie has to offer is meaningless.  
"Incorporating Zubie in our vehicles has vastly improved fleet operations from management to efficient availability. Greg, Sarah and the Zubie team have always been great to work with and are always very accommodating. Zubie is the biggest game changer I have seen in the industry in the last 20 years." – Josh Pierre, General Manager, Byers Car Rentals, LLC
"Connecting our fleet to Zubie helps us to be more effective operators, lower our risk, and our overhead. It is also the relationship with our partner vendors that is critical, and this is where Zubie continues to excel. They provide state of the art connected fleet technology, for sure; but Zubie doesn't forget that this is a people business first, and this is why they are a great partner for us." – Cody Enloe, Founder and Managing Partner at New Mexico Rental Car
"I'd say Zubie is a must. It takes less than 10 minutes to get it up and running. Frankly, within the first 45 days of installing devices, we realized a return on it just by not paying for recovery on stolen vehicles. It paid for itself right there." – Ryan, Avis
Next Best Steps
You have all the information, and now it is time to take action. Zubie experts are ready to help take your rental business to the next level, and are eager to build a lasting relationship for all of your rental fleet management needs.