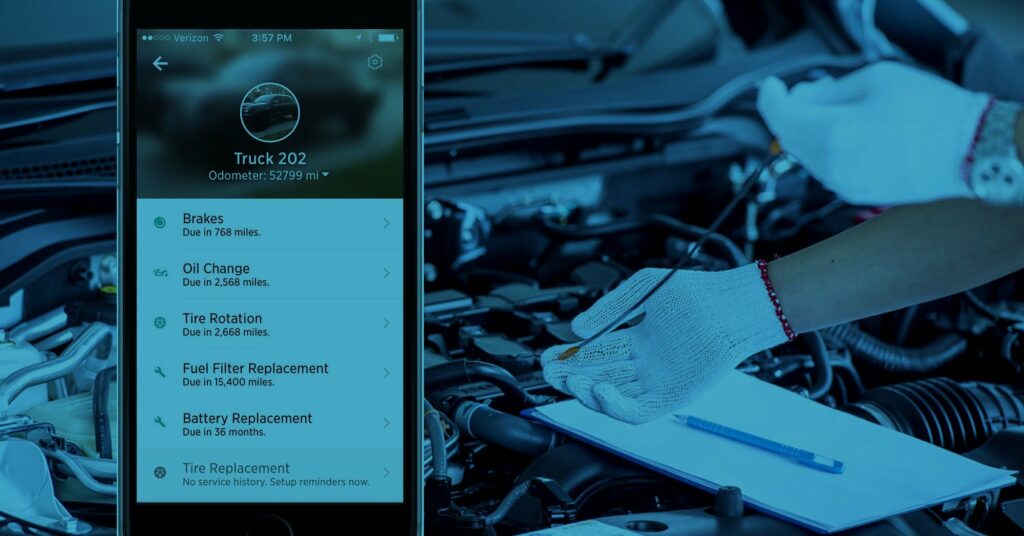 If you're Zubie Software user, we are always excited to announce new Zubie Business features available today, aimed to help companies deliver better service to their customers.
Insights into Customer Visits
Zubie now collects and analyzes visit activity for saved Places.  Zubie tracks any activity inside of a place's geofence – whether the vehicle stopped or not.
Do these customer inquiries sound familiar?
When did your driver actually show up last week?
How many times did you come here last month?
Can you give me a report on how much time your company spent at my stores?
For ad-hoc lookups…customers can use our Live Map to search a Place lookup recent activity.
For historical insights and a fleet-wide perspective…customers can use the new Stats by Place Dashboard. The dashboard can be used to generate a proof of service report for your customers, including visit details like the visit date/time, driver, duration for the last year.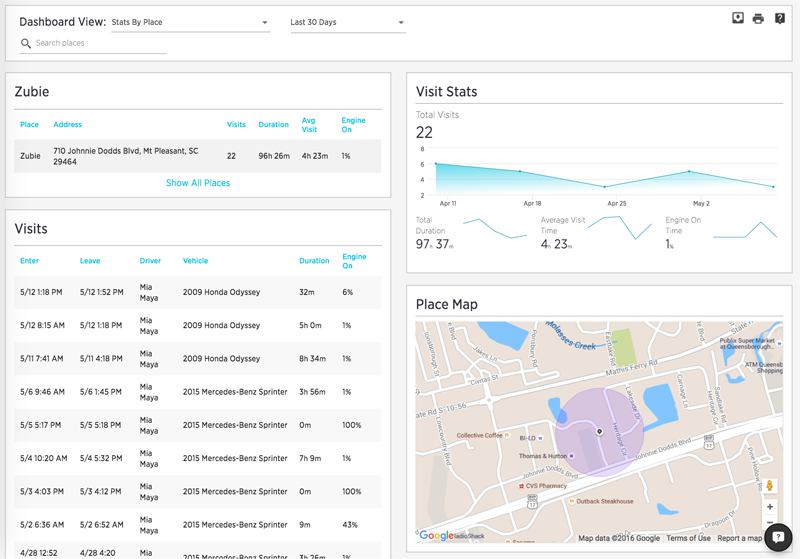 Customers can also sign up for a scheduled weekly or monthly report that summarizes activity for the top places.  Learn more about this (and other ways to use the Dashboard) in our Product Guide.
Segment your Fleet using Vehicle and Driver Tags
For larger (or growing) businesses, the new Vehicle and Driver Tags are a powerful way to break down a fleet into groups.  Tags can be used throughout Zubie – to filter what vehicles are monitored in Live Map, or to analyze fleet performance in the Dashboard.
Possible scenarios for tags:
Grouping vehicles by office or location
Grouping by vehicle purpose…sales vs. delivery
Assigning vehicles to dispatchers
Flagging "high risk" drivers
Or whatever unique requirements you might have for your business
Learn more in our Help Center on setting up and using tags.