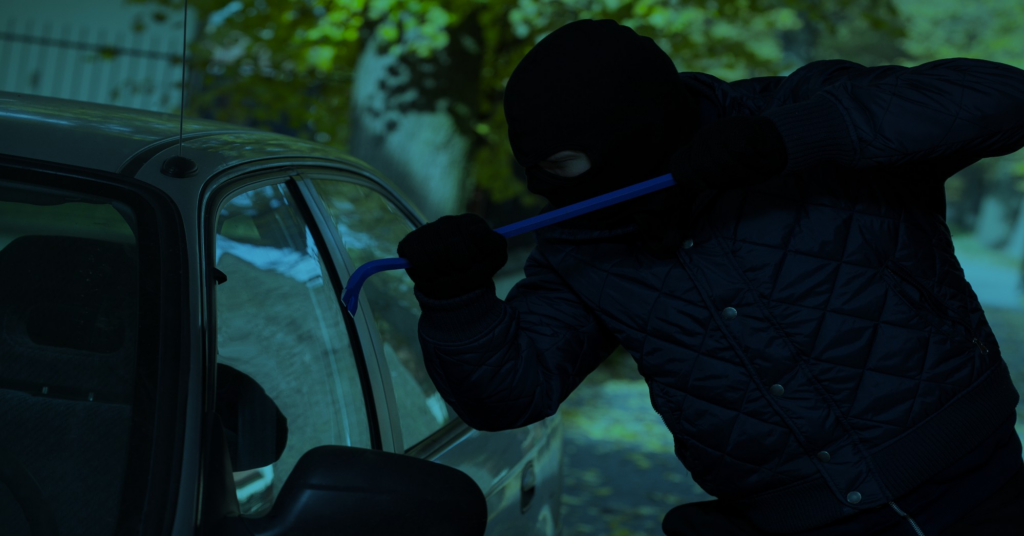 Vehicle theft is a reality for which rental companies must anticipate and plan. Taking a proactive approach to theft allows you to stay ahead of any issues that could cause major monetary damage to your rental operation. This becomes largely possible when rental owners use the right telematics technology and recovery resources to protect their entire fleet. 
Zubie's Telematics Provide Several Useful Recover Tools
Zubie provides industry leading telematics to take the stress and headache out of recovering stolen rental vehicles. Specifically, they help rental operators find and recover lost or stolen vehicles with real-time rental fleet GPS tracking and vehicle protection capabilities.
Zubie has developed tools such as Zubie Location Link™, Asset Trak, as well as detailed trip history reporting. These solutions are in addition to their 4G LTE tracking devices that, when utilized, can increase the likelihood the stolen vehicle will be found as well as speed up the recovery process once it's located. 
Zubie's Chief Revenue Officer, Mark Novak, says, "When a vehicle is stolen, every minute that goes by increases the chances that it will not be found, making these recovery tools that much more valuable."
Zubie Location Link™:

Share a vehicle's location with anyone in real time – let law enforcement, or other vehicle recovery partners, use the same GPS tracking information that is available to you to locate and recover a missing or stolen vehicle.

Asset Trak

:

Zubie Asset Trak can provide an additional level of security for your equipment or stored vehicles, transmitting its location at regular intervals for up to two years.

Detailed Trip History

:

Zubie's GPS tracking data shows times, addresses, speed, and the driver's exact path from point to point.
Doubling Down with Vehicle Recovery Experts
While Zubie's vehicle protection tools alone pack a big punch, they are even more effective with the partnership of recovery experts such as Collateral Consultants who specialize in nationwide recovery of overdue and stolen rental vehicles and equipment. Your rental operation can continue to run safely and smoothly while Collateral Consultants takes care of the potentially dangerous, and most definitely complicated, recovery process. 
Kevin Carter, President of Collateral Consultants, speaks candidly on the importance of letting the experts handle theft incidents, "Is a $20,000 vehicle worth compromising the safety of your employees? Rental companies can be quick to send staff to recover lost or stolen vehicles and this is a huge liability concern. Ultimately, you are on the hook for legal ramifications if anything goes wrong during the recovery process. Collateral Consultants recovers hundreds of vehicles every week and can even assist with prosecution efforts, if required." 
Minimize The Impact of Rental Vehicle Theft
Without the implementation of vehicle recovery technology and resources, your rental operation is left extremely vulnerable and is susceptible to the negative impact caused by theft. Zubie's rental vehicle protection tools empower companies to minimize this impact and ultimately take control of these costly incidents.  
Client Testimonials on The Value of Vehicle Protection and Recovery 
Zubie's valued clients speak to the effectiveness of utilizing vehicle protection technology and recovery resources. "I'd say Zubie is a must. It takes less than 10 minutes to get it up and running. Frankly, within the first 45 days of installing devices, we realized a return on it just by not paying for recovery on a stolen vehicle. It paid for itself right there." – Ryan, Avis
"Great product and company all around! The device helped us recover an embezzled vehicle. It saves us extra costs by letting us know when issues start. The price is reasonable for all the great features, and support has always been right there when we needed it." – John, Fleet Manager
"We had a vehicle stolen last night but, because of the installed Zubie device, law enforcement pulled over the thief and arrested him. We saw exactly when he took it, how long he drove over 90mph, and we were able to guide law enforcement right to him over the phone. Thanks a bunch!" – Eric, Fleet Manager
Contact
our experts to see how Zubie can assist in protecting your fleet.