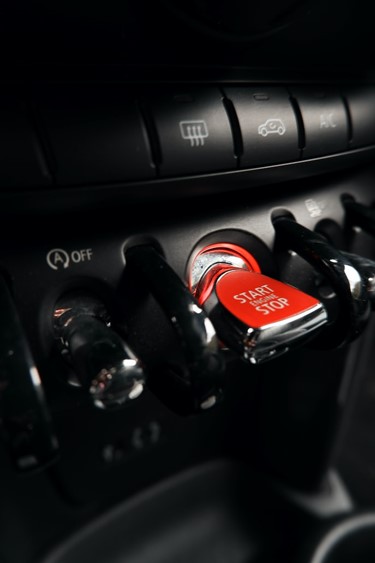 There's a fundamental truth about someone trying to steal your vehicle: If they can't start it, they can't steer it. That's why Zubie Rental Connect customers can now take advantage of our latest feature: Starter Prevention. This new feature — which you can operate directly from the Zubie platform — adds a layer of complexity to our industry-leading system, ensuring that you have added control over your rental fleet.
What Does Starter Prevention Do?
Starter prevention tools have been around for ages, typically working in some physical manner to stop a key from being inserted into the ignition and turning over. Of course, cars are evolving, and many vehicles now have an electronic method of starting. While this has added convenience, it also creates potential security concerns: With the right hardware, a thief can make off with your vehicle. Furthermore, concerns unique to the rental market remain: Without the right technology, customers could use your vehicles in an unauthorized manner.
That's where Zubie Starter Prevention comes in. This technology is a simple to use, OBD-II solution with an added starter prevention module, meaning we work with tried and true hardware to prevent your vehicle from starting whenever you deem necessary. You maintain master control over who starts your car and when, ensuring only your paid customers get the chance to start your vehicles. This module connects directly to your ignition system, giving you — and only you — control over starting the engine.
How Does It Integrate With Already Existing Features?
Here's the good news: Once the system is installed, it can easily be accessed through the Zubie web and mobile apps. You'll get the benefits of Starter Prevention along with:
The ability to integrate with any custom API, allowing you to smoothly and quickly use the data provided by Zubie within your existing counter system.
Enhanced data analysis about your car's location, fuel consumption, and overall vehicle health.
Customized notifications that can alert you to potential problems with the vehicle, including traveling outside of geofenced locations or if there is any vehicle health problem.
Integration with any custom technology from your national or international fleet managers.
At Zubie, we have a proud tradition of building systems as flexible as you need them to be. This Starter Protection package can easily work with the systems you need to further protect your fleet and maximize your security. Since this system operates directly within the Zubie platform, you can easily toggle it on and off, depending on the circumstances surrounding the vehicle.
Furthermore, as part of the Zubie Rental Connect platform, you don't need to worry about managing another dashboard. Zubie Starter Prevention works within the Zubie Web or Mobile App dashboard, allowing easy access to all these features. This ease of access means you get the same vehicle fuel, odometer, and engine code insights, all while monitoring your Starter Prevention features.
Finally, keep in mind that this integration is designed to easily work in tandem with other platform features. For example, let's say you use our GPS location features and discover that a customer has left their specific geographic boundaries. You could easily turn off the ability to start the car until the driver agrees to return it and adhere to their rental agreement. Unlike other rental companies, our Starter Prevention package doesn't operate independently. Since it operates with our already-existing systems, you can maximize its benefits.
How Much More Will This Cost?
This new system operates within your already-existing Zubie service fee. Therefore, there is no additional change to your monthly subscription fee. A one-time fee of less than $100 per vehicle covers the unit and operation costs.
As you would expect with a system that provides this kind of benefit, professional installation is highly recommended to ensure that the features are set up correctly. We also put the system through a round of testing to ensure you don't have any potential problems. Once that's done, you're good to go!
As a rental fleet operator, you already fully understand the costs of doing business and the need to engage in preventative solutions to protect your most important physical asset: your vehicles. Research shows that Starter Prevention can ensure vehicles are never driven away from their authorized locations and are significantly more likely to be quickly recovered. In the rental business, this investment is well worth it. If there are ever concerns about a vehicle's location, you can simply remove the customer's ability to start the engine and ensure you can retrieve it later. These bonuses will save you time and money and can be part of a comprehensive security suite that may reduce your insurance costs.
Partner With Zubie
This Starter Prevention package is part of our efforts to use the latest technology to protect your fleet. Simply put, we get it. As thieves get smart, we must get smarter. Zubie has a long history of using Telematics to protect vehicle fleets. Starter Prevention is simply the latest technological upgrade we want to make available to our customers.
Ready to learn more? Connect with Zubie today, and let's discuss how you can protect your assets and get the most out of your rental fleet.