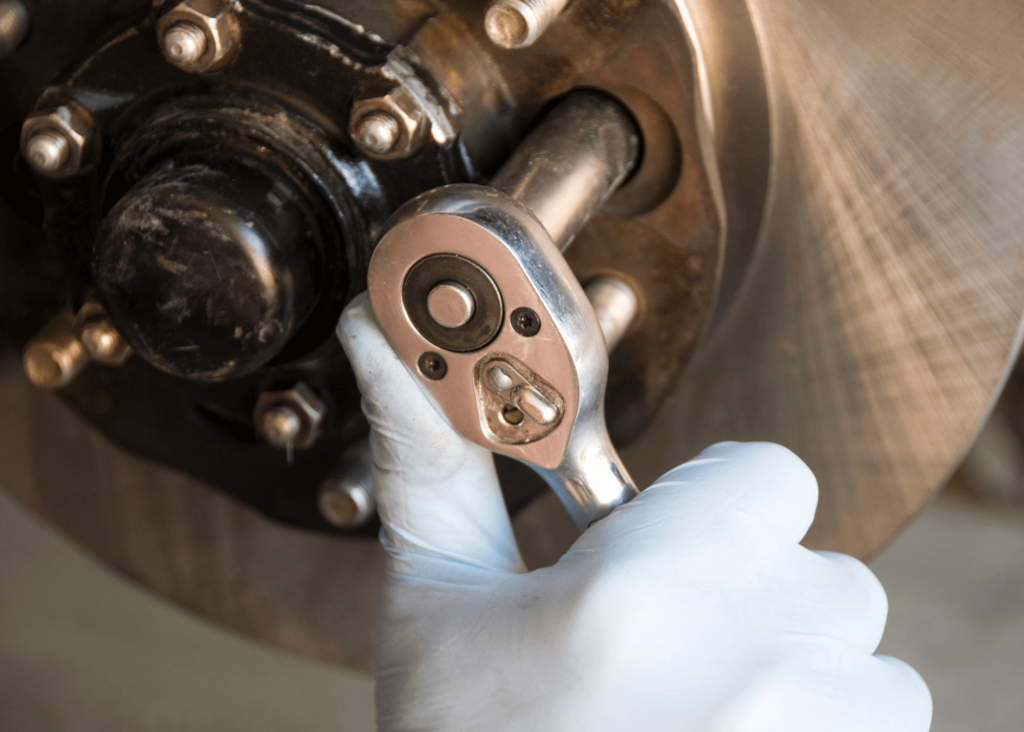 Fleet operations are responsible for maximizing safety efforts and improving the company's bottom line. Both can be difficult to oversee given the mobile nature of operating a fleet. While it is impossible to oversee all factors that impact safety and revenue, there are several factors that are easily managed by monitoring driver behavior. 
Harsh braking and rapid acceleration are two driver behaviors that have a major impact on safety, and fuel economy. Without the right technology, fleet operations have little insight into their driver's habits whether they are good or bad. Zubie Fleet Connect uses telematics to provide this information, empowering fleet operations and drivers to make positive changes. 
 How do Harsh Braking and Rapid Acceleration Impact Safety? 
Safety is a top concern for any fleet. Drivers are responsible for not only their safety, but also the safety of other drivers on the road, and pedestrians. Even with the best training, drivers can develop habits like harsh braking and rapid acceleration. Drivers who develop these behaviors are creating an unsafe environment for themselves and others by increasing the likelihood of causing an accident.  
Specifically, when a driver brakes harshly, they become more susceptible to being rear ended. Harsh braking often occurs when a driver is distracted and does not realize they need to stop in a timely manner.
Drivers who engage in rapid acceleration are often trying to make it through a yellow light, pass another vehicle, or speed when the traffic light turns green. This type of behavior makes it very difficult to be aware of their surroundings, again increasing the risk of an accident.
How Does Harsh Braking and Rapid Acceleration Impact Fuel Economy?
Zubie's Chief Revenue Officer, Mark Novak emphasizes how driver behavior can impact fuel economy, "Fuel is one of the biggest expenses fleet operations need to monitor to maximize revenue. With today's fuel prices continually on the rise, fleet managers need to capitalize on every opportunity to reduce fuel usage. A primary way to do this is by monitoring driver behaviors."
Drivers who engage in harsh braking and rapid acceleration use an excess amount of fuel. Studies show that aggressive driving behavior, characterized by speeding and rapid acceleration and braking, can lower fuel economy by 15%–30% at highway speeds and 10%–40% in stop-and-go traffic. Lowering fuel economy in turn increases fleet expenses.
Monitor Harsh Braking and Rapid Acceleration with Zubie Fleet Connect
Zubie Fleet Connect has a variety of industry leading features to help manage your fleet, including a driver management system. The Zubie driver management system is capable of the following: 
Weekly/monthly reports 

Flag unsafe driver behaviors like harsh braking and rapid acceleration 

Speed alerts 

Identify fuel economy reduction opportunities 

Individual Driver performance scores 

Zubie Dashcam (optional) 
Zubie's driver management system alerts you to dangerous habits like harsh braking and rapid acceleration. Through regular interval reporting, and real-time insights, fleet operations can learn the driving behaviors of individual drivers and interpret how it is affecting safety and fuel economy.
 Utilize Zubie Fleet Connect to Change Driver Behaviors 
Zubie Fleet Connect provides fleet operators and drivers with all the information they need to understand the impact of their behaviors such as harsh braking and rapid acceleration. However, using this information to make positive changes falls into the hands of fleet managers. There are a few ways driver performance reports can promote changes to improve safety and fuel economy.
Individual Driver Scores

– When drivers have access to their individual performance score via the Zubie app, they are often motivated to make changes to improve their score. 

Driver Competition

– Drivers can see their performance score along with other drivers with the fleet. This encourages friendly competition amongst drivers to improve their performance scores. 

Safe Driving Habit Incentives

– Fleet managers can offer incentives for engaging in safe driving habits.  

Employee Training

– Fleet managers can use driver performance reports to teach employees about the effect of unsafe driving habits. This will encourage new employees to start out on the right foot and remind current employees about the impact of their decisions behind the wheel.
Start Improving Safety and Fuel Economy Today
Harsh braking and rapid acceleration could be detrimental to your fleet's safety and revenue, but you would never know it if you are not using the right technology and tools. Let Zubie take the guesswork out of managing your fleet and driver behavior.
Contact Zubie today to discuss how to begin improving your fleet's safety and fuel economy.