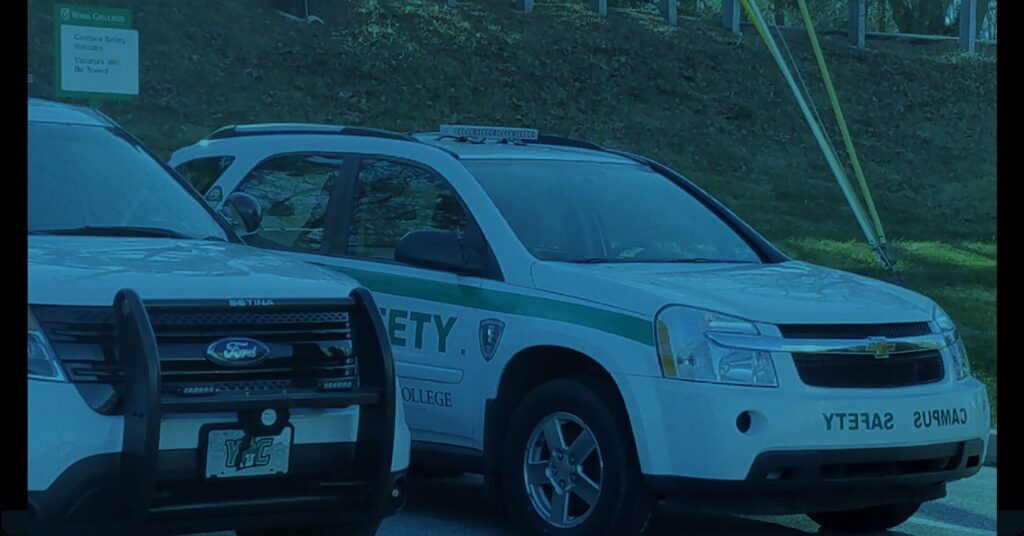 For fleet managers at university and college campuses, tracking the many different modes of transportation across multiple departments can present a unique challenge. From maintenance and campus security vehicles and utility carts, to shuttles and buses, students, faculty, and staff are continuously on the go commuting around and beautifying the campus. Complex fleets like these require a simple, easy to use fleet management system to protect vehicles and ensure they are running safely and efficiently.
The need for cost savings, safety, and accountability is always top of mind for university and college administration, making fleet management increasingly popular at campuses across the United States. Wayne State and Michigan State are two great examples of universities that leverage Zubie's fleet management software to solve the many challenges of managing a large fleet.
Here are four ways Zubie provides support to university and college fleets:
Reducing Costs and Surprises with Vehicle Health Data and Smart Maintenance
Having easily accessible vehicle health data for battery voltage, engine, and maintenance alerts helps universities protect not only against unexpected costs, but allows them to control and schedule vehicle down time. Additionally, having access to the trouble or DTC code can tell you whether that truck from the physical plant needs to be taken in for service right away or may have some flexibility to wait. The power of information like this can ultimately increase the vehicle's lifespan, and more importantly, take the guesswork out of vehicle maintenance scheduling.
Especially helpful for universities is a feature like Zubie Smart Maintenance, which enables fleet managers to track, schedule, and pay for vehicle service and maintenance seamlessly through a network of trusted providers at an average savings of 26%. And while Zubie's platform can recommend maintenance based on best practices, Smart Maintenance includes each OEM's specified service schedule for even closer tracking of vehicle service requirements.
Taking this a step further, it allows maintenance managers better visibility into their fleet, knowing which vehicles are still in the shop being serviced versus what is available. If vehicles are idling too long, Zubie can alert you. This and many other data points help fleet managers get more out of their vehicles and teams.
Reliable Shuttle Services Using GPS Tracking
Students rely on shuttles and buses to get from class-to-class daily, therefore it's vital for the shuttles to be running on time. GPS fleet tracking can provide a simple solution for students to access an accurate arrival time for the shuttle or bus. In addition, route tracking maintains accountability by revealing if the drivers of the fleets are where they're supposed to be when they're supposed to be there.
Providing Safety by Tracking Driver Performance 
Zubie software compiles a "driver score", allowing fleet managers to track and review driving habits such as speed, braking and hard stops, and nighttime driving. When fleet managers can hold drivers accountable, it results in an increase in safety and a considerable decrease in insurance costs.
Tracking driver performance can also be a great way to reward the right behavior. Creating a competition around driver behavior can be a fun way to encourage the behavior you're looking for — less idle time, safer practices, etc. And the incentives don't need to be expensive. Offering a cash bonus is great, however pizza can be just as effective. An engraved plaque on the wall or a framed picture can be a great ego boost. Whatever the reward, it's a great way to recognize employees and get the behaviors that reduce risk and maintain department budgets.
Flexible Solutions –  Zubie ZinC API
Many universities are dealing with legacy or statewide systems they may not control. Whether it be proprietary applications to manage the university's infrastructure or an out-of-the-box solution, Zubie works with each partner directly to ensure they have a robust solution to solve their unique challenges. Working with a solutions provider who applies tailored solutions is critical, as each university has nuanced operational environments. This is especially true beyond universities managing their own assets, but also providing solutions to the education side on grants and research and development. Zubie's flexible API platform and data services are a big reason why universities and colleges choose Zubie.
By investing in fleet management software, universities and colleges will see a return on their investment through cost savings on maintenance, insurance, and fuel, while also providing a better user experience for their passengers.
Interested in improving your campus fleet? Reach out to Zubie today for your demo, quote and 30-day free trial.