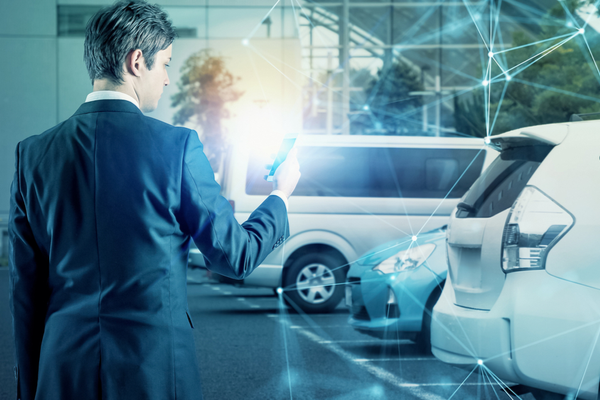 The car rental industry was forever changed by the COVID-19 pandemic. Rental companies had to learn to pivot, and then pivot again in order to prioritize safety, manage assets and stay relevant in a rapidly changing world. In truth, it is nearly impossible to imagine returning to the simplicity of a pre-pandemic rental experience.
Yet, despite having to endure constant turbulence and endless hardships brought on by the pandemic, the rental industry has become an exemplary model for embracing change. One of those changes is the use of rental car mobility data (telematics) for fleet management. In a post-pandemic world, vehicle telematics are reshaping the way rental fleets do business. It's unlikely rental companies will ever return to their previous models of operation. Instead let's look at the lessons learned from the pandemic and see how the car rental industry can look ahead using telematics as a guidepost.
How the Covid-19 Pandemic Changed the Car Rental Industry
The Crash
Covid-19 decimated the travel industry. Car rentals during the pandemic plummeted and fleet managers scrambled to recover by selling off their unused vehicles. Hertz, one of the biggest rental companies, filed for bankruptcy. 
In 2020, most rental operators reduced their vehicle numbers by 40% to 70%. According to Auto Rental News, utilization fell sharply – 50% to 70%. Rental fleet operators drastically reduced staff and incorporated new health protocols into almost every step of the rental process to meet their customer's changing needs.
The Recovery
A new tension emerged for rental vehicle managers, who in the past typically defleeted their units about every 60 to 90 days. An overheated used-vehicle marketplace presented a tantalizing reason to continue this short-cycling approach. Fleets sold off some 770,000 vehicles only to discover they would soon need them again when consumers saw driving as a safer alternative to flying. 
New vehicles became in short supply due to production cuts of 30%+ by automakers in mid-2020 and a semiconductor chip shortage that continues to plague leading automakers. All of this meant that every rental vehicle became precious.
In 2021 rentals climbed from 17.3 million to 29.2 Million but with reduced staff, vehicle shortages and long counter lines, companies struggled to rebound. Projections suggest that by 2024, rentals will surpass pre-covid levels with some 46.8 million. But how will managers cope with the increasing demand?
The New Normal
As 2020 closed on an uncertain future, Zubie held a panel on car rental and Telematics in the new normal. During the discussion, rental operators pointed out how Zubie's Rental Connect  helped them solve many of the problems they were facing. Points discussed included:
Location tracking to know where their vehicles were.

Being diligent about maintenance with tighter budgets to avoid expensive problems.

Insight into driver's behavior to eliminate dangerous behaviors and care for customers.

Mitigating the risk of fraud and theft.

Identify location of lost / stolen vehicles

Built in vehicle recovery via

Collateral Consultants

Inventory counts at a click of a button

Location alerts via geo-fencing

Tow alerts

Identify on-rent vehicles that have diagnostic alerts
The panel explained how Zubie's features have helped them provide quality customer service. One story included how they used Zubie to locate a stolen vehicle in a high-speed police chase. Although that isn't an everyday problem for fleet managers, it shows how Zubie protects against theft in even the most extreme and unexpected scenarios. 
With businesses focused on saving time and money, operators stressed the ease of using telematics and OBD technology in their fleet vehicles. Zubie has differentiated itself from other telematics providers with their simple approach to installation, implementation and analysis. Ryan Honig, General Manager of Avis in Springfield, Missouri  shared his experience:
"Zubie is a must. The devices are very easy to install; it only takes less than 10 minutes to get them up and running. Frankly, within the first month and a half of installing several devices, we realized a return simply by not having our cars stolen and paying for recovery. Zubie has paid for itself right there."
Future Focused Contactless Rental with Zubie Rental Connect
Zubie is committed to providing rental companies with modern solutions that turn lessons learned during the pandemic into new opportunities. Placing the consumer experience above all else, Zubie's telematics technology gives rental companies the ability to provide customers a faster and more accurate rental experience without losing the personal touch. With Zubie you reduce human error and the time spent recovering vehicles. 
Additionally, Zubie provides rental fleet operators with tools to strategically manage their fleets. We know the increased demand and faster turnaround takes a toll on your business. Our advanced telematics allow you to track your vehicles more efficiently, create faster turnaround and reduce your operating costs. You'll be able to create a revenue stream for fuel recovery with reported fuel and odometer readings to track mileage. 
Create a workflow that becomes swift, seamless, consumer oriented, and contactless. Zubie Rental Connect is a comprehensive telematics solution for rental companies that changes the consumer experience for the better, and optimizes the way rental companies do business. 
Integrate Your Rental Operations with the Touch of a Button
Zubie Rental Connect offers rental companies an option that goes beyond simple tracking, and provides rental companies with a comprehensive fleet management solution.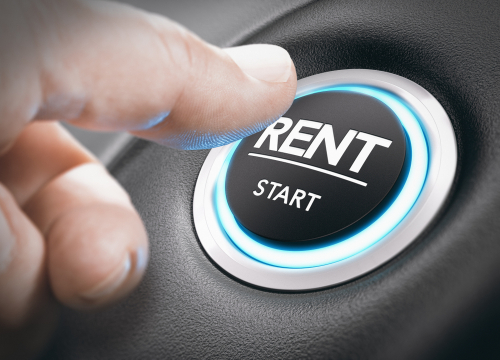 What is Zubie Rental Connect?
Zubie Rental Connect is a hardware and rental fleet software telematics solution consisting of an OBD-II device with integrated GPS tracking. Zubie's enhanced telematics application has everything you need to efficiently manage your fleet in one place. It allows you to:
Minimize errors at check-in 

Increase the speed of check-ins and check-outs

Optimize fuel recapture (revenue)

Track vehicle maintenance

Receive health alerts 

Locate and recover vehicles

Gain insights on current vehicle valuation as well as future vehicle valuation
Integrating Zubie with your existing rental management system puts every step of the rental process on an operator-friendly app. By leveraging Zubie's partnership with Rental Management Systems you can take advantage of online booking that is COVID safe and streamlines processes such as document verification, e-signing contracts, and cashless transactions while maintaining all the great telematics features Zubie offers. Our partnerships give your customers a safe, simple way to rent with integrations that eliminate the need for in-person contact.  
Improve Your Customer Experience
Your customers don't want to wait any longer than necessary to complete the vehicle check in or checkout process. Help them get on with their travel plans with a streamlined process. 
Zubie offers its telematics system as a stand-alone solution. However, it has also fully integrated with many popular systems including TSD,Karz, Wheels Sys, Rently, FourthTier and Rentall. We've formed partnerships with Bluebird and Thermeon and will continue to expand our network to make API integrations seamless. This means vehicle telematics data can freely flow into your rental software so your operators can view their data all in one place. 
Rental Franchise vs Corporate
Franchise operators can benefit enormously from Zubie's vehicle tracking capabilities. Using our geo-tracking features, you can quickly recover vehicles that were returned to corporate lots vs your location.
Don't lose revenue from inactive vehicles because they're difficult to find. Minimize your revenue loss and maximize the time your vehicles stay rented to your customers by always knowing where they are.
How Zubie Makes The Rental Return Process Painless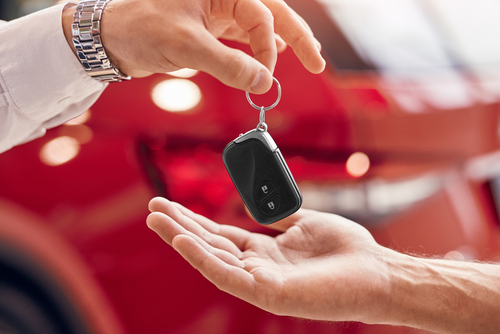 The success of your rental operation largely depends on your ability to operate efficiently. Using Zubie's vehicle reported fuel and vehicle reported odometer are among the top ways that you can maximize that efficiency. Zubie has 96% vehicle coverage for all vehicles being operated by our customers. This means the majority of your fleet will automatically report precise fuel and odometer levels. 
When a customer returns a rental vehicle, Zubie telematics provides the exact mileage and fuel usage with zero need for human interaction. We streamline the vehicle return process to improve operational efficiency, reduce overall labor costs, and eliminate the potential for human error. Both your customer and your rental team can relax knowing that your vehicles are equipped with technology that provides exact metrics upon return.
Say goodbye to the days of slow rental check-in lines and manual data input. Now your customers can drop off and go. Avoid confusion and frustration at remote lots or during after-hours returns.  In the morning, even before they arrive, your staff will have clear insight into the inventory and status of all your vehicles including mileage, fuel levels, battery condition and more.
Increase Profit Margins with Better Fuel Management 
Knowing exactly how much fuel your vehicles use improves your profitability by reducing loss and waste, especially if you're paying for that fuel. By instantly seeing the fuel level of a vehicle, your return agents can make the check-in process more efficient. It also reduces the chance of manual input errors that can lead to lost profit.
If you charge customers for variations, vehicle reported data is extremely accurate and picks up on variances not seen by the eye. You'll also be able to identify fuel theft, excessive idling and track each vehicle's fuel efficiency. 
Maintenance Management to Keep Wheels on the Road
Set Alerts
More than any sector of fleet management, rental companies need to know the maintenance status of a given vehicle. With vehicles at a premium, make sure you maintain yours properly to keep them on the road, ensure customer safety and avoid the check-engine light during rental.
Customers may not be as diligent with a rental vehicle as they are with their personal vehicle. Avoid repairs that can cost more if not dealt with quickly. Easily load the preventive maintenance schedules set by the manufacturers into your fleet management software and receive alerts and diagnostic trouble codes via email or text message. 
Monitor Vehicle Health and Schedule Repairs
Telematics devices pull data from a vehicle's engine once ignition starts and provide a range of operating data on vehicle health. You can notify renters immediately if there is a problem and see if they want to swap out their vehicle. 
Zubie allows you to deal with alerts proactively.  Stay on top of your  preventive maintenance schedule with telematics alerts. Complete the required maintenance before you return a vehicle to available status. Tracking location along with vehicle health can also help large fleets expedite maintenance by knowing which repair facility is closest to the vehicle's location.
Manage Large Fleets
When your rental operation has real-time data on rental inventory and utilization, you're better equipped to manage vehicle health and maintenance. Without taking a tactical approach to inventory management, operations are much more susceptible to costly, and untimely vehicle health issues. It's one thing to know when your own personal vehicle needs an oil change, but it's an entirely different beast to know when an entire fleet of vehicles is due. 
With Zubie's vehicle utilization and inventory management you will be able to keep track of scheduled maintenance for entire fleets to keep your rentals active. Additionally, your rental operation can detect vehicle health issues such as a check engine or low battery charge, before they become a major, expensive problem that disrupts normal service.
Vehicle Valuation
Zubie's vehicle valuation feature supplies crucial data on the value of your fleet. You'll get updated information on the current resale value of your vehicles that allows your operators to make critical decisions about their utilization.
With large fleets, you avoid the footwork of looking at each vehicle individually. With vehicle valuation, you get a snapshot of your entire fleet's value. Organize your data to match your needs and sell off your stock based on resale value vs rental utilization. You'll make the most of your assets. 
Looking Ahead with Telematics for Rental Fleets
The car rental industry has roared back from the pandemic doldrums of 2020, but rental operators need a new business model to flourish in the new normal.
By using rental telematics such as Zubie's, rental companies can develop purpose-built programs that make more sense, as well as offer customer success support and active communication along all steps of the process. Zubie's tools can help you better position your company in the post-covid rental fleet landscape with powerful features to manage your business. Take advantage of Zubie's FREE no hassle pilot program to understand why being purpose built for rental is an advantage many rental operators are finding hard to ignore.
The OBD Advantage
Zubie's Chief Revenue Officer, Mark Novak, emphasizes the advantages of OBD telematics in addition to GPS, "Rental companies clearly benefit from GPS technology.  However, without taking advantage of OBD telematics, rental companies are not operating to their full potential, and miss out on potential revenue. Zubie Rental Connect has everything your company needs to maximize your rental vehicle fleet and improve your company's bottom line."
As businesses transition, Zubie provides the confidence needed to navigate the unknown and make smart decisions that have a large impact. Rental businesses that utilize Zubie can be more diligent and efficient in operating their fleet by knowing where their vehicles are located, monitoring their vehicle's usage, and quickly recovering stolen or lost vehicles.
Start Your Trial Today
Discover the power and versatility of Zubie Rental Connect for your business. As the new normal continues to unfold, position your rental fleet for success in the face of adversity and the unknown. Contact Zubie today.  We can help you choose a plan that gives you improved insight and superior control for managing your fleet.