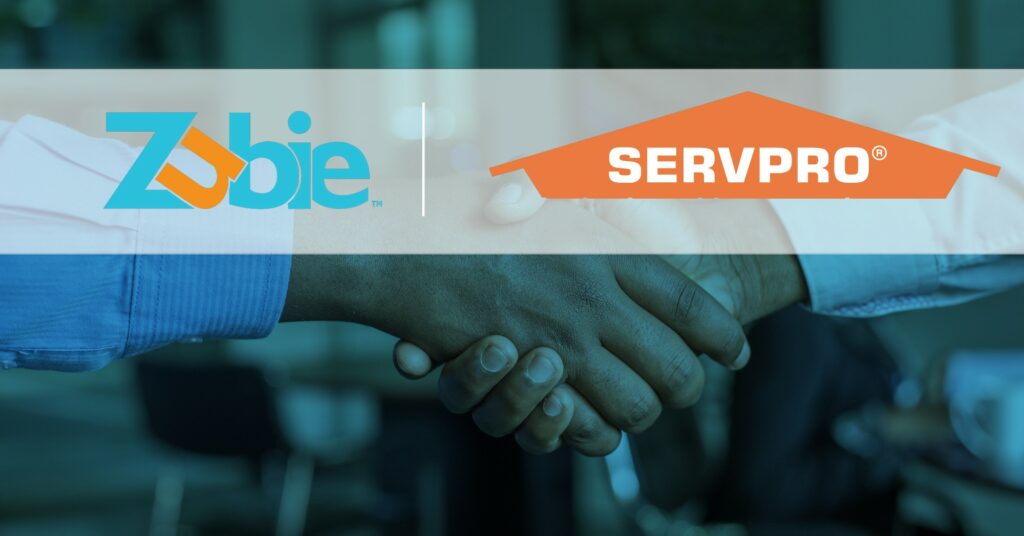 Zubie is a trusted vendor for SERVPRO, and franchisees utilize Zubie's fleet management system to ensure their fleets are running efficiently. Zubie provides franchisees with invaluable data regarding their fleet to help owners always know where their vehicles are 24/7, maintain vehicle health, and stay on top of their employee's driver performance. By gaining this insight, SERVPRO franchisees that use Zubie can be confident their fleet is running properly, and most importantly, save time and money. Let's dive deeper into how franchisee owners can use Zubie to optimize their business. To dive deeper into this partnership, Zubie recently sat down with Heather Ross, Senior Account Manager for SERVPRO, to discuss how franchisees can take advantage of Zubie's system.
Are franchisees introduced to fleet management systems during training?
After a franchise is established, the owner(s) will attend an introduction training. During this training, franchise owners will learn the ins and outs of how to make their business successful and will receive information regarding the Resource Center. Franchise owners can browse the Resource Center and will find Zubie listed in the vendor section in a catalog. Franchisee owners can reach out directly to Zubie to learn more about Zubie's fleet management system.
How does Zubie's fleet management system benefit franchisees?
Once a franchise owner decides to partner with Zubie, there are many exciting features to start utilizing. Zubie's features help franchisee owners gain valuable insight into their fleet vehicles and employees. Here are a few key features that SERVPRO owners have been using:
Zubie Asset Trak
Zubie Asset Trak is a GPS tracking non-OBD ll device that magnetically connects to your equipment. GPS tracking ensures owners always have access to their equipment's location 24/7 and can help recover stolen or missing vehicles quickly. Asset Trak is perfect for SERVPRO franchise owners who invest in expensive assets that are necessary for providing essential services whether it's water damage services, cleaning services, fire services, etc. With Zubie Asset Trak, owners will know where their equipment is at all times and know that it's being protected.
Zubie Dash Cam
Zubie Dash Cam gives owners a full view of what is happening in their vehicles at all times. This device helps manage driver habits and gives insight into underlying reasons for an increase in accidents, wear and tear on tires, or late arrival to jobs.
Vehicle Health Data
Zubie's vehicle health data shows a franchisee owner whether their vehicles are running efficiently. Owners can stay on top of their vehicle's health by viewing data on vehicle utilization, mileage, and fuel levels. Zubie sends alerts when there are issues with a vehicle or simply when it needs routine service. This data is very useful for preventative maintenance and can save franchisee owners time and money.
What makes Zubie the best fleet management system?
Zubie is a preferred vendor for fleet management for our franchisees because it is simple and easy to use. SERVPRO franchisees use Zubie because it makes running their fleet simple and solves the complexities that can be detrimental to their bottom line. Simple is important because our franchise owners can focus their time on other business needs and not worry about if their fleet is operating efficiently. Read our blog Read more on how Zubie is Different from Other GPS Fleet Tracking Software Providers to learn more.
Simple pricing:
Zubie's flexible pricing plans with no hidden fees make it easy to choose the best plan for your business. On top of this, Zubie offers a free trial and a 30-day money back guarantee. SERVPRO franchise owners are always looking to save money and Zubie's flexible pricing is perfect for them.
Simple to install:
It only takes 30 seconds to install Zubie's fleet tracking device. After owners quickly install it, drive the vehicle for two or three miles and they are ready to start tracking. And, since the device is not hardwired, switching the hardware between vehicles is quick and painless. Zubie's devices work with a wide variety of vehicles from 1998 and newer, meaning owners won't run into issues with older vehicles.
Simple to use:
Zubie's software is clean, intuitive, and easy to use. The dashboards are easy to read, and the software helps you quickly identify problems and opportunities, giving franchise owners clear insight to make the right business decisions.