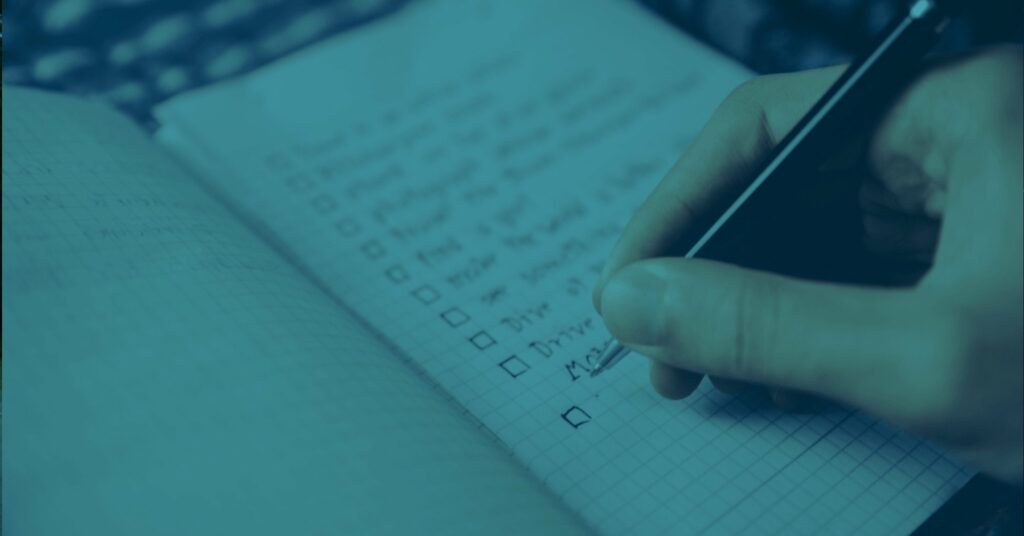 "One ounce of prevention is worth a pound of cure." Ben Franklin, a smart and scientific mind well ahead of his time, very well understood the importance of preemption and the need for preventive foresight. Thinking ahead is absolutely important when it comes to maintaining vehicles and thinking of how to create a fleet maintenance checklist.
Franklin's saying goes just as well into maintaining any type of business, but particularly of note when managing a fleet business of vehicles. How? You're not just dealing with customers and services directly over the phone or email; bringing vehicles into the equation now brings another service or practice that now typically involves a physical product and people.
Now, as a fleet business manager, you're not just responsible for operating your business well (whether that's slimming  down costs, finding new clients or finding ways to upsell your services), you also must be aware of the condition of your vehicles' overall health. If any of your vehicles are not utilized properly (across the board) and if they run into any issues, your business stops. Vehicles can't deliver the people they need to. Goods can't get to where they're supposed to, and now you're just wasting time taking care of things retroactively.
Benjamin Franklin said it best when he stated the importance of thinking ahead, and you must do the same when it comes to maintaining a fleet business.
Here are a few things to note to help you create a checklist for maintaining your fleet:
An ounce of prevention is worth a pound of cure: First Be Preventative
As we already stated, you first must operate your business in a preventative manner and be thinking ahead of issues. You do not want to have to take care of your vehicles after they've already encountered maintenance issues. You can set reminders with Zubie and the odometer of your vehicles to specify and alert you to when your car is need of a checkup.
This will help you optimize your vehicles and how well they run, letting you operate efficiently and smoothly so you can plan on when your vehicle needs to be taken care of, instead of taking care of it at the last minute and letting your client know you'll be late to a call because one of your drivers let you know their vehicle had stalled out and wouldn't start. Zubie has reminders that can be set for a number of the following items, including:
Battery Replacement

Tire Rotation

Fuel Filter Replacement

Brakes

Oil Change

Tire Replacement
Two, what vehicles are your fleet comprised of and how are they used?
What will be the most important items for you to be maintaining and be wary of when it comes to your vehicles will depend on what type of vehicle you are using and how they are being used. You could be just a few sedans getting your employees around (in mobile offices or whatever have you) and the only wear and tear is solely getting around; or you could have much bigger vehicles, that either pull a lot of weight; or you may run a transport bus that carries a good amount of weight from destination to destination. Depending on your situation, the things you will need to be ensured are maintained well on your vehicle will differ according to how they are being used. The type of business and vehicles you run will also determine which metrics are most important to be watched after, and what mechanical items have the highest priority to ensure they are being maintained right. With Zubie you can easily monitor the key metrics that are important to you.
Alas, you have to empower your drivers
Last of all, you have to be sure your are actively maintaining the relationship with your employees and drivers. Zubie can provide a scorecard for your driver and their driving habits they have taken over time. Whether that's giving them feedback to be a safer driver in the future (they're making too many rapid accels or hard stops) or commending them on cutting down on their idle time or improving their average miles per gallon, Zubie can help you give your drivers actual data so they can see how what they are doing actively affects your business's bottom line.
We all can get caught into jobs where we feel like we are just  a number and overall that we do not really matter. Zubie's data can help prevent that when it comes to your employes. When your drivers know their actions are just as important in maintenance, it empowers them with more responsibility and skin in the game so they will take better care of the vehicles. This can empower your employees with the ability to achieve a difference with your business, and make them know the power they bring to your company. Your drivers really are the last piece to optimizing the maintenance of your vehicles. Empowering them as so can help them be more likely to stay around due to this role they play, as opposed to being someone that is just turning a wheel, pressing pedals and shifts, and only caring about destination A and B like they might in any other driving job.
You'll empower your workers to stay in the drivers seat, not only with the vehicles they're driving but also with your business overall. You'll save money, whether that's on not having to hire new drivers or on wasting time trying to figure out how your drivers are just causing dollars to fly out the window.
Overall you need to be focused on shaping your business and taking care of your clients, not wondering what the condition of your vehicles is. As always, an ounce of prevention is worth a pound of cure (or car in this case). Zubie can help you preventatively maintain the vehicles in your fleet.
See Zubie fleet tracking and fleet management features up close
Have questions about fleet tracking, maintenance, or how Zubie can help you run your business? We're here to help. Click for a free demo or to sign up for a free trial: zubie.com. Or, give us a call at 844.469.8243.
{{cta('a2719b94-52be-412b-a3ce-efa4506cf8f4')}}