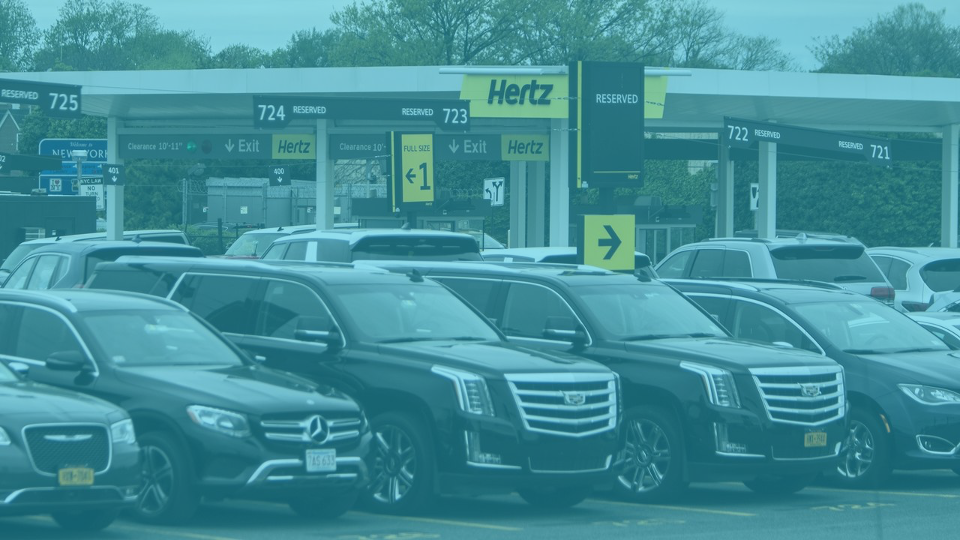 It is undeniable that the car rental industry has been forever changed by the COVID-19 pandemic. Rental companies have had to learn to pivot, and then pivot again in order to prioritize safety and stay relevant in a rapidly changing world. In truth, it is nearly impossible to imagine the simplicity of a pre-pandemic rental experience, where transactions once ended with the ease of a handshake and a friendly smile.
Yet, despite having to endure constant turbulence and endless hardships brought on by the pandemic, the rental industry has become an exemplary model for embracing change – and always finding the silver linings. 
Transforming Pandemic Challenges Into Opportunities
Zubie has made a commitment to providing rental companies with modern solutions that not only lessen the blow of these pandemic challenges, but instead transform them into opportunities. Placing the consumer experience above all else, Zubie's telematics technology gives rental companies the ability to provide customers with a completely contactless, yet personalized rental experience. 
Zubie's Chief Revenue Officer, Mark Novak, explains their role in creating a contactless rental environment; "Zubie strives to play an integral part in providing a contactless rental environment. It is of utmost importance to us to support rental companies by providing the tools and technology to serve the needs of their customers."
Future Focused with Zubie Rental Connect
While the aforementioned pre-pandemic scenario might appear ideal if looked at closely, it is easy to see that beyond the face-to-face interactions were also frustratingly long counter lines, lengthy human interactions, and a less than pleasant overall experience.
Now, rental companies utilizing telematics are able to shift this cumbersome experience altogether, creating an opportunity that becomes swift, seamless, consumer oriented, and contactless. Zubie Rental Connect is a comprehensive telematics solution for rental companies that changes the consumer experience for the better, and optimizes the way rental companies do business. 
All From the Touch of a Button
Integrating Zubie with your existing rental management system allows every part of the rental process to be conducted on a consumer friendly app. Online booking is COVID safe and serves a variety of purposes, such as document verification, e-signing contracts, and cashless transactions. Throughout the pandemic, customers have desired a safe, simple way to conduct business. Integrations make this possible by eliminating the need for in-person contact.  
Customers no longer need to wait for an employee to complete the vehicle check in or check out process in order to get on with their travel plans. This empowers the rental customer to complete the reservation, and leave the lot without interacting with another person. With Zubie Rental Connect, customers will know the exact location of their reserved vehicle and procedures to follow in order to get their vehicle on the road. 
A Painless Rental Return Process
Upon returning a rental vehicle, Zubie telematics provides exact mileage and fuel usage for each trip on each vehicle. This can all take place with zero human interaction.The vehicle return process is streamlined in order to improve operational efficiency, reduce overall labor costs, and eliminate the potential for human error. Both the customer and the rental team can be at ease knowing that the vehicles are equipped with the technology to provide exact metrics, and eliminate the need for human contact altogether. 
Customer Safety and Satisfaction
Customers who feel valued and have a positive rental experience have the potential to positively impact your rental company. It is important to take the proper steps to ensure an exceptional and safe experience. The rental return process is a critical transaction. The last thing any customer wants to do when returning a vehicle is wait. With telematic insights and GPS technology, customers return their vehicle in a "drop and go" manner – No need for an employee to record data, and no need for close human contact, minimizing COVID-19 risks. This allows customers of all levels of comfort to have a positive experience.
COVID-19 continues to impact our lives and the industries we rely on. Instead of resisting change and dwelling on the negative, Zubie will remain future focused and provide the rental industry with telematics technology to thrive. Learn more on how Zubie can provide your rental company with the tools to provide a safe, contactless environment.