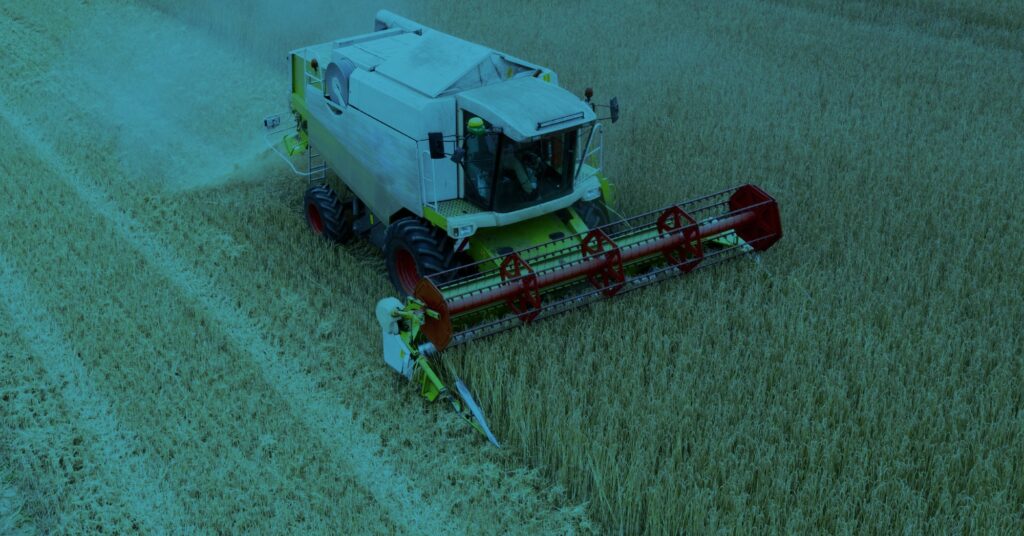 Agricultural implement dealers have a lot at stake when it comes to managing their high value assets. It is no easy task tracking and protecting the inventory required for dealerships to serve the diversified needs of buyers in this industry. Whether it be fuel trailers, spreaders, skid steers, plows, or tractors, Zubie has a management solution that gives agricultural dealerships a versatile and simple option to track and protect each piece of their high-valued equipment – Asset Trak.
What is Asset Trak?
Asset Trak is a rechargeable, battery-powered device that can track and protect all equipment on a simple-to-manage platform. Asset Trak uses GPS technology to locate agriculture equipment, allowing dealerships to manage their inventory all from a clean and simple mobile or desktop dashboard.  For powered equipment, we offer a 2-wire solution that features the same capabilities, but doesnt need to be charged.
Oftentimes, dealerships need to store their available equipment in a variety of locations such as the showroom floor, a warehouse, or the sales lot. Zubie's Asset Trak gives these dealerships the visibility needed to accurately locate, and manage their equipment, no matter the type or where it is located. Additionally, geofencing can set up perimeters around designated areas to know exactly when a tracked piece of equipment enters or leaves the designated space.  This is especially valuable for after-hours notifications if a piece of equipment moves unexpectedly.
Protect and Recover Dealership Assets
In order to "sell" equipment, and be successful, most dealerships must display available inventory out in the open. This leaves equipment vulnerable to a difficult reality in this industry; theft and vandalism. Implement dealers can have peace of mind knowing that there are several safeguards in place to protect equipment, and recover it quickly if needed. 
This is all made possible with Asset Trak, using motion detection, tamper detection, and geofencing. Once the device is mounted on a piece of equipment, alerts will be sent in the event of suspicious usage or theft.  
Zubie's Chief Revenue Officer, Mark Novak, speaks to the importance of these alerts, " The ability to react to an alert quickly is critical in the recovery process. Zubie goes beyond just sending an alert, and uses location link technology to allow dealers to send a live tracking link to the proper authorities."
Simple Installation 
Asset Trak is simple to install, discrete, and can easily be moved if needed. The installation process takes no more than a few minutes, and can be done by almost anyone. Once installed, dealerships can begin reaping the benefits of Asset Trak in no time at all.  Its compact size and rugged exterior is designed to withstand tough conditions that are inevitable in the agricultural industry. 
Two Options: Wireless or 2-Wired
Agriculture Implement Dealers have two Asset Trak options to choose from; wireless or 2-wired.  There are minimal differences between the two, and it really comes down to preference and necessity.  
The wireless option is easily mounted onto equipment, and can be moved if necessary for discreteness and functionality.  The wireless option has a battery life of 4-10 months, depending on usage, and can easily be charged on any wireless charging pad. This is an excellent option for non-motorized equipment such as trailers and plows.
The 2-wired option has all of the features of the wireless option.  The main difference is that it is hardwired to the equipment's battery source.  This allows Asset Trak users to detect when a piece of equipment is on or off. No need to recharge since the unit gets power for the equipment.
Consumer Use
Dealers that adopt the Asset Trak functionality to manage  inventory, even have an opportunity to sell the same solution to the end customer.  Through a simple process, dealers can resell the same Asset Trak hardware already installed on the equipment at time of sale for a potential profit or pass through cost.  The same features and functions listed above can now apply to the new owner on their fark or land to get alerted when the equipment is tampered with or moved.  The switch from dealer to consumer is simple and allows the consumer to have the power of awareness at any time they want, knowing their equipment is where it needs to be.  
Asset Trak is an excellent option for Agricultural dealerships to manage the equipment they are trying to sell. Ultimately, utilizing Zubie technology to protect assets allows dealerships to maintain profitability, and ensure the success of their business.  In the end, Asset Trak can be sold directly to the farmer to continue protecting their equipment. 
Contact Zubie
to learn more about how your implement dealership can benefit from Asset Trak.