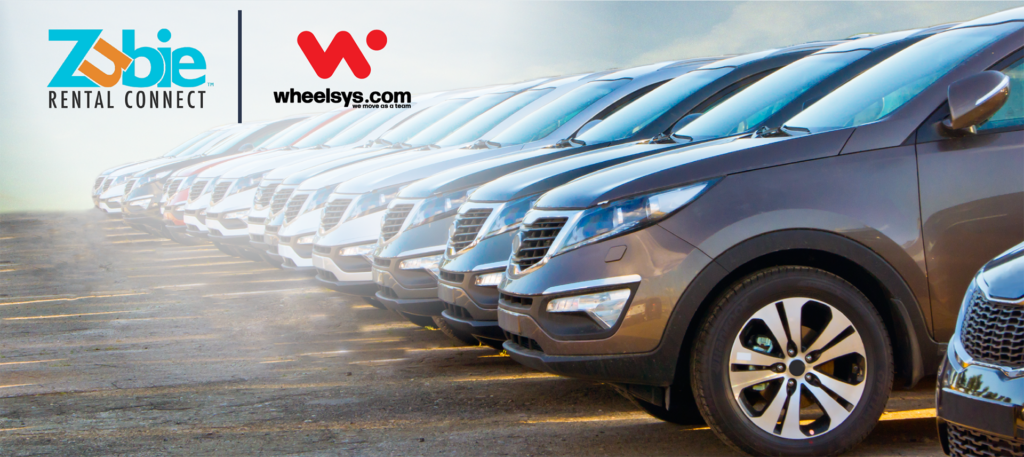 BLOOMINGTON, MINN. (May 11, 2022) — Minneapolis based telematics provider Zubie has partnered with Wheels Car Rental System, a complete car rental management system known for its intuitive interface and integrations. Zubie's partnership with Wheels will provide its end users with a seamless telematics experience within their Wheels dashboard.
Wheels Car Rental System is a cloud-based software with a customer base of over 800 car rental businesses in 75 countries. The integration between Wheels and Zubie will give users access to data including GPS location, vehicle health and smart maintenance, as well as capture fuel and odometer readings in real-time within the existing Wheels system. The integration will help operators with accuracy of reporting these crucial data points and provide its customers with speedier service.
"Zubie is excited to expand our Rental Management Partnership with Wheels as a fully integrated solution into their platform. Having the ability to either manage a rental operations fleet as a standalone solution through Zubie's web application, or now have the ability to see critical data elements like Fuel, Odometer, Location and vehicle alerts, to name just a few, makes it easier for operators to be in one system to capture critical data," said Mark Novak, Chief Revenue Officer at Zubie.
About Zubie
Since 2012, Zubie has delivered real-time information about vehicles in an easy-to-use format to help rental operations manage and optimize their fleets. Zubie won the "2015 Best Insurance Telematics Product" award from TU Automotive, and Auto Connected Car's 2016 Tech CARS award for "Best OBDII Device with Software and Services." Zubie continues to focus on innovative solutions for vehicle rental operations to simplify processes and provide more robust vehicle usage analytics.
About Wheels Car Rental System
Wheels Car Rental System is a modern front office and back-office solution that is easy to use, feature rich and integrated with brokers and travel agencies. Its users include industry giants such as Avis, Sixt, Payless, Enterprise and Hertz in 76 countries.