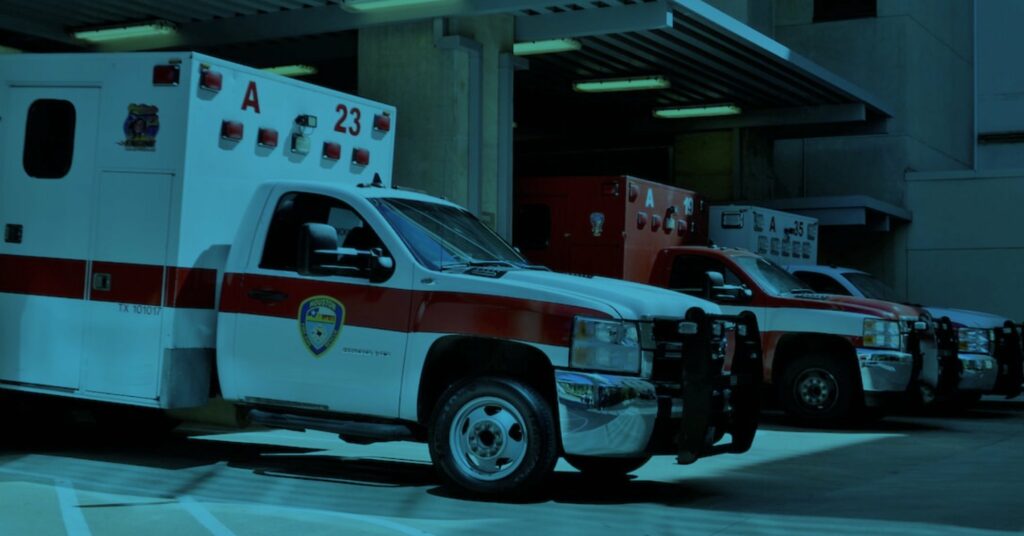 The arrival speed of first responders can literally be the difference between life and death. Police officers, paramedics, EMTs, and firefighters are usually first to the scene but delays including traffic, maintenance problems, or driving behavior can interfere with saving lives. With such serious situations implications, it's vital first responders utilize technology to ensure they get to their destination efficiently and safely. First responders have been relying on tools such as telematics to determine routes, optimize their fleet, and maintain vehicle health. First responders need to be at the top of their game when every second counts, and so should their fleet.
Below are the 3 key ways Zubie benefits first responders:
Efficient and Accurate Arrival Times 
When police vehicles, ambulances, or fire trucks are under immense pressure to respond to a critical situation, their response time is crucial. However, on the way, they can run into issues with their route. Barriers like traffic and road closures can be detrimental — but what's more detrimental is inaccurate arrival times. When minutes difference can be the difference between life and death, knowing precisely where your vehicles are is critical. Zubie's real-time location using GPS tracking makes a difference — and so does having a software interface that's as simple to use as your favorite maps program. Fleet managers can easily look at the Zubie's interface and identify vehicles to dispatch that are closest to the destination.
Proactive Vehicle Maintenance
Vehicle health is vital to maintaining any fleet, but especially so for fleets of first responders as they need to be ready to go at all times, where unexpected downtime creates more than just a business problem. With Zubie, you can view DTS code data that warns you in advance if you have a vehicle problem that can wait or needs to be taken off the road immediately. Additional data like fuel levels, check engine lights, and battery voltage are delivered all in one place so fleet managers have an overview of their fleet. This ensures your ability to schedule and manage your fleet's maintenance, reducing down time and ensuring your emergency vehicles are running safely and efficiently.
In addition to managing the fleet maintenance schedule, saving money on preventable maintenance costs is vital to the business side of things. Another feature Zubie offers for vehicle maintenance is Zubie Smart Manintenance, which enables fleet managers to track, schedule, and pay for vehicle service and maintenance seamlessly through a network of trusted providers at an average savings of 26%. Smart Maintenance has approval thresholds that give fleet managers the authority to empower quick approvals as appropriate. And while Zubie's platform can recommend maintenance based on best practices, Smart Maintenance includes each OEM's specified service schedule for even closer tracking of vehicle service requirements.
Safe Driving Behaviors 
Another type of data available to fleet managers is driver behavior. First responders have a complicated position of driving with urgency and safely simultaneously – that's a fine line to maintain. Zubie tracks and stores data on the number of hard breaks, idling time, and excessive acceleration during emergency and non-emergency trips. Managers can use this information to begin having transparent conversations with drivers about safe driving habits that decrease the likelihood of compliance violations, or injuries to employees or civilians.
To learn more about how to optimize your fleet, reach out to one of our friendly representatives to see if Zubie is the right fit for your business.