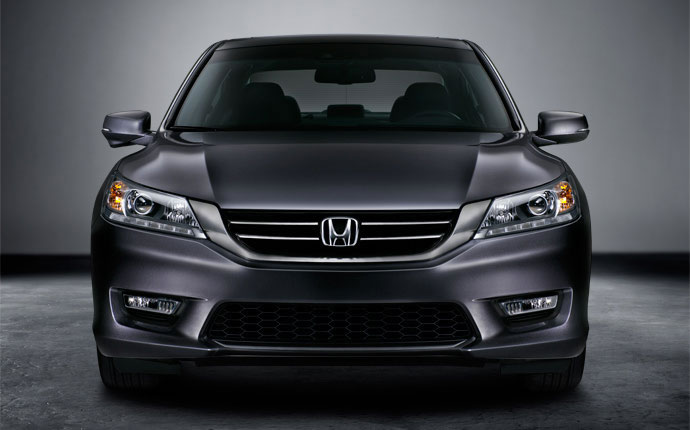 The Honda Accord is one of the most beloved sedans ever. Excellent engineering, comfort, and reliability are reasons Accord owners often buy the same model again. However, every vehicle will have mechanical problems at some time or another. Here are the top 5 most common Honda Accord repair problems.
#1: Vibration When Braking
This problem typically is caused by warped front brake rotors. Some owners describe this as a rattling, shaking, or rubbing sensation. Accords with over 98,000 are more likely to experience this issue. In some cases, the rotors can be machined as a fix. If too thin, the rotors will require replacement.
Brake pad and rotor replacement can cost up to $900, parts and labor.
#2: Transmission Failure
Transmission slippage, poor shifting, skipping, or failure may occur in some Accords, usually at over 70,000 miles. Repair might require a transmission overhaul or complete replacement
If your vehicle is under the factory warranty, the repairs should be covered. If not, costs for repairs can run you anywhere from $2,000 to $4,000.
#3: Compliance Bushing Cracking
If you hear squealing or feel shuddering when turning, it could mean that a part of the steering/suspension mechanism is broken. The compliance bushing is typically the culprit, especially in Accords with 95,000 miles or more.
In some cases, a cracked compliance bushing will be detected upon routine service or oil change. Typical repair cost for this problem is $500 to $600.
#4: Power Door Lock Failure
Your Accord's power door locks might activate intermittently on their own, usually on vehicles with over 105,000 miles. Also, the remote door lock control might not function properly. If your vehicle is equipped with an alarm, you might have problems with it going off due to a door lock malfunction.
Each door has an actuator, and if one is faulty the entire system can be affected. It costs about $200 to have a door lock actuator replaced.
#5: Dashboard Display Dark
For Accords with more than 109,000 miles, you might experience the dashboard display going dark, especially the radio and climate control. This problem is caused by a faulty circuit board which should be replaced. The total cost to repair, parts included, can be around $200 to $300.
Consider An Extended Warranty
Like most cars today, Honda Accords have complicated mechanical parts. This means repair costs can be high. With an extended vehicle protection plan, your repair costs are covered.  Through Zubie Perks, you can get $100 off an extended warranty package from our trusted partner CARCHEX. Go to Zubie > Perks to redeem.
Our guest blogger this month is Joe Campanella of CARCHEX. Get a Warranty Quote from our trusted partner.
As the leading auto warranty insurer, CARCHEX has collected years of repair warranty claim data on thousands of vehicle makes and models. Specific types of Accord repairs highlighted in this article are derived from data provided by RepairPal, a CARCHEX partner. Repair costs derived from both RepairPal, as well as CARCHEX based on actual warranty related data for 2002-2014 vehicles.