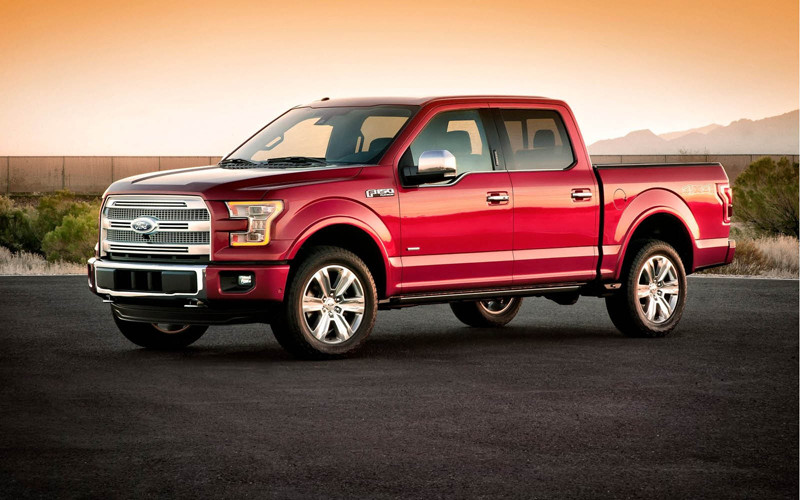 Our guest blogger this month is Joe Campanella of CARCHEX. Get a Warranty Quote.
The Ford F-150 stands out as a worldwide leader among full sized pickup trucks. Do-it-yourselfers, private businesses, and large construction companies all rely on this durable workhorse to get the job done. Like any vehicle though, the F-150 occasionally has mechanical failures. Here are the most common F-150 repair problems.
#1: Ignition Coil Failure Due To Spark Plug Gap
If the check engine light comes on, there's a good chance that an excessive spark plug gap has caused an ignition coil failure. This might also lead to sputtering or misfiring of the engine. The ignition coil transforms the F-150's battery voltage into a much higher voltage needed to ignite fuel via the spark plugs.
This problem is fixed by replacing the failed ignition coils, the spark plugs, and the coil boots.
These repairs could cost you up to $700 or more.
#2: Spark Plug Ejection From Cylinder Head
For the V8 F-150, the spark plug sometimes gets ejected from the cylinder head. When this happens, the spark plug hole threads can be damaged. Ford has released a technical service bulletin about this problem. If your truck is still under warranty, Ford recommends cylinder replacement. Otherwise, they authorize a thread insert repair.
A cylinder head gasket replacement can cost around $1,400-$1,500.
#3: Head Gasket Oil Leak
Another common F-150 mechanical issue can be an oil leak on the passenger side head gasket. You might discover oil dripping on the starter. The best solution is to replace the head gasket or repair the leak.
Head gasket leak repair might cost you around $300 – $400.
#4: Rough Engine Idling
Even though it's a full sized pickup, the F-150 engine should idle smoothly. Rough engine idling is commonly caused by an EGR (exhaust gas recirculation) sensor malfunction which results in the EGR valve not closing properly.
To fix this problem, you should have the EGR sensor and valve replaced which will cost you around $300 – $400.
#5: Brake Pad And Rotor Wear
If you hear loud squeaking or feel a grinding sensation while braking, then you probably need at least a brake pad replacement. Make sure the rotors are checked with every pad change. On the Ford F-150 brake pad and rotor replacement can cost you anywhere from $350 – $750.
When you first get your brake pads replaced, brake lightly so the pads can get worn in gradually.
Consider An Extended Warranty
Today's vehicles have complicated mechanical parts. This means repair costs are rising. With an extended vehicle protection plan, your repair costs are covered.  Through Zubie Perks, you can get $100 off an extended warranty package from our trusted partner CARCHEX.  Go to Zubie > Perks to redeem.
As the leading auto warranty insurer, CARCHEX has collected years of repair warranty claim data on thousands of vehicle makes and models. Specific types of F-150 repairs highlighted in this article are derived from data provided by RepairPal, a CARCHEX partner. Repair costs derived from both RepairPal, as well as CARCHEX based on actual warranty related data for 2002-2014 vehicles.
Img source: https://en.wikipedia.org/wiki/Ford_F-Series_thirteenth_generation#/media/File:Ford_F-150_2015_Platium_crewcab.jpg