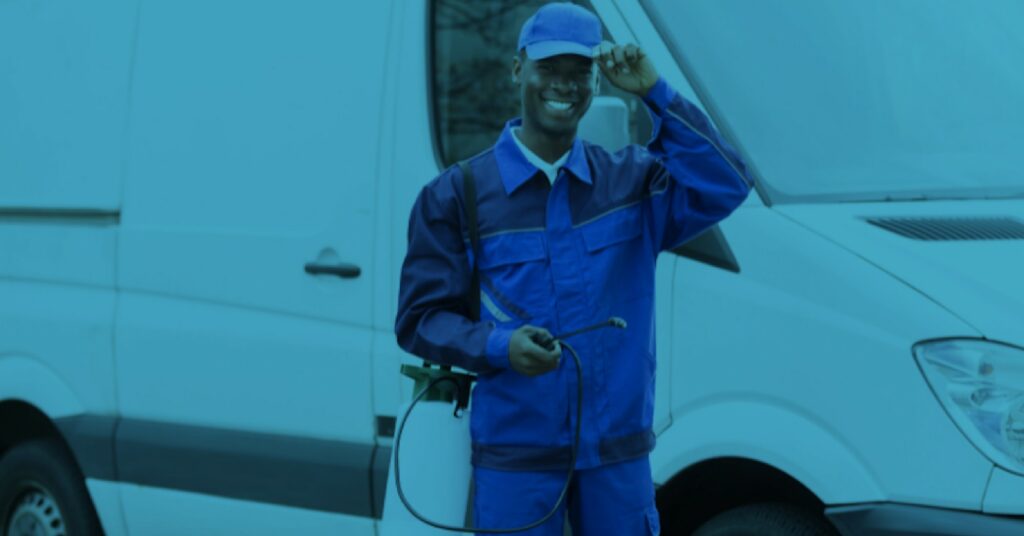 When it comes to safeguarding yards from pesky mosquitoes, or ridding homes of unwanted critters, pest control companies need to provide precise and efficient services.  In order to achieve this, companies need to utilize the right tools and technology to oversee their employees and fleet operations. Zubie Fleet Connect and Zubie Dashcam provide essential tools needed to run your operations with ease, increase productivity, improve profitability, and keep your drivers safe.
Simple Solutions for Unique Challenges
Pest control businesses require employees to constantly be on the go. It is virtually impossible for operation teams to physically be on every route to manage service requests, vehicles, and employees.  However, Zubie Dashcam has the perfect solution for these unique challenges, and provides your company with the tools and technology to keep your operations on track.
Real-time Fleet Tracking
Zubie Dashcam's real-time fleet tracking gives pest control operations visibility into every service call route. With world class telematics, companies can access detailed trip reports, live mapping, and receive geofence alerts to monitor when employees are coming and going from jobs.  Real-time fleet tracking can help improve the efficiency of service calls, routes, and  tighten up your pest control operations overall.
Improved Safety and Driver Accountability 
Zubie Dashcam improves driver and vehicle safety by using high-risk behavior alerts and comprehensive reporting.  These reports add an effective layer in your ability to monitor your drivers and vehicles, and increase employee accountability. The reports can also be an informative tool to educate employees on risky driving behaviors, and the impact they can have. Mark Novak Chief Revenue Officer of Zubie explains further, "Dashcam is continuously improving driver behaviors, safety and operational efficiencies for our clients, and can certainly be a valuable asset for pest control companies"

In the event that a vehicle in your fleet is involved in a critical incident, the dashcam provides valuable, concrete evidence. Critical incidents are automatically uploaded to cloud storage so that video can be reviewed for accuracy and improvements for the future. No more "your word against theirs", as the proof is accurately recorded and stored.
Dual HD Cameras Enhances Operational Visibility
The two camera, HD video system tracks both the road and vehicle cabin activity to improve route safety, and keep a visual record of the valuable supplies that are being transported by pest control vehicles.  Pest control operations can stream video live to check in on routes at any time – yet another tool to manage employees and vehicles in an industry that is constantly on the move.
Take Action to Improve Your Pest Control Company Operations
While fleet management might not be an initial priority for pest control services, the benefits that Zubie Fleet Connect and Zubie Dashcam offer are hard to ignore.  The actual installation of this supreme technology only takes minutes, allowing you to benefit from its intuitive capabilities immediately.  Take action to improve the operations of your pest control company, and connect with Zubie today.