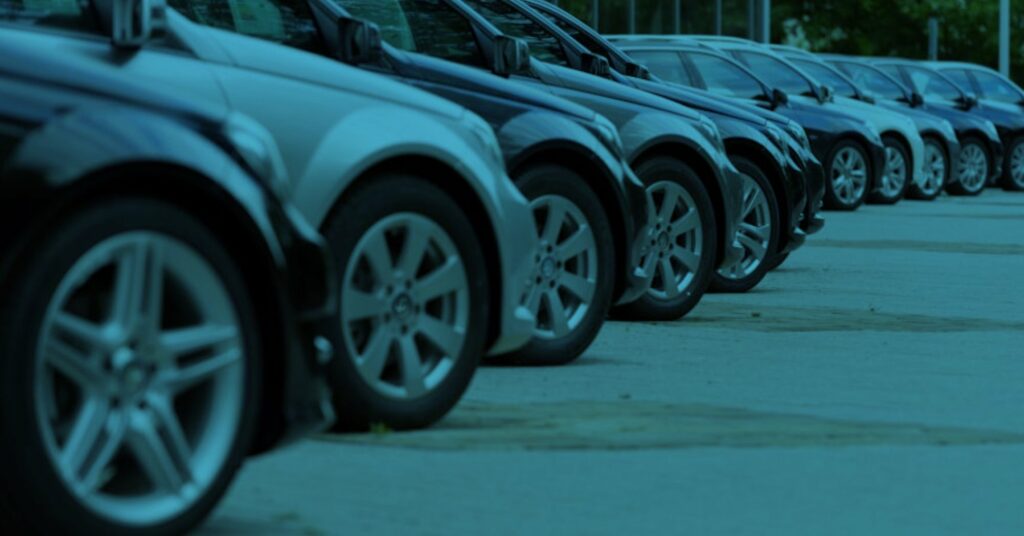 Rental franchise owners have the great responsibility of choosing the best preferred vendors to offer their franchisees. Zubie eases the stress of this task by offering rental franchise owners a mutual partnership, and fleet management solution that comes with a long list of benefits. From the franchise owner, to rental customers, the benefits are wide reaching to all stakeholders involved. 
Benefits for Rental Franchise Owners
Rental franchise owners partner with Zubie because of their superior fleet management technology, and the abundance of benefits that comes with it. When a franchise owner chooses Zubie as their preferred vendor, Zubie provides rental fleet management solutions at a discounted rate, making this a cost effective decision for the owner and franchisees. Additionally, when a franchise owner partners with Zubie, it provides them with a comprehensive look into the operations of each franchisee. This gives them the information and data needed to make proactive decisions about the future of their franchise. 
Benefits for Rental Franchisees
Entrepreneurs often choose to become a franchisee for the multitude of advantages and assistance they receive from the franchisor. Along with a solid business model, brand recognition, and higher success rates; franchisees benefit from the reliable technology, and external resources offered through the franchisor. When Zubie is a preferred vendor, the franchisee is able to streamline their rental operations, which will ultimately improve their bottom line. In some cases, the franchisor can offer an incentive kickback for using a preferred vendor.  A monetary incentive is very appealing to the franchisee, and in the end allows the franchisor to run a tighter operation and improve their overall success as a whole.  
Rental Fleet Management Capabilities 
Once partnered with Zubie, franchise owners and franchisees receive additional benefits from  Zubie Rental Connect. This gives franchise owners and franchisees in-depth visibility into their entire rental operations. All of this is made possible with an easy to install device, and Zubie's intuitive software platform. Here are several features of the Zubie Rental Connect solution that will have a positive impact on your rental company's bottom line. 
GPS Tracking:

With continual cellular service, you can stay connected with your fleet from anywhere at any time. Vehicles can be tracked in real time from a live map, and detailed trip histories of each vehicle are stored for reference. Trip histories guide operations in upholding and improving rental agreements with customers. 

Geofencing

: This GPS technology allows you to create geofences. Rental operations can receive notification alerts for vehicle arrivals and departures, along with any time a vehicle travels outside of a set area or is in one for an extended period of time. This feature improves customer satisfaction as it streamlines the check in process, and completely eliminates many hassles that once defined the rental experience.

Vehicle Health Reports:

Zubie's Rental Connect provides access to comprehensive vehicle health reports.These reports include information such as engine diagnostics and low fuel and battery alerts. This allows operations to be proactive with regular scheduled maintenance, and minimize the likeliness of any major vehicle issues while in use by a customer.

Vehicle Reported Odometer

: vehicle reported odometer insights provide benefits that will directly impact your bottom line. From the overall mileage on a particular vehicle to specific customer usage, having odometer reports at your fingertips will allow your rental operation to speed up the check-in process, keep track of milestone scheduled maintenance, and provide clear communication with customers.

Vehicle Reported Fuel

: Zubie provides leading vehicle reported fuel technology that will save your company time, labor and, most importantly, increase your bottom line. You may not be able to control fluctuating fuel prices, but you can control how you manage your fuel usage and, ultimately, reduce fuel expenditures. 

Vehicle Inventory and Utilization:

Zubie offers vehicle reporting to differentiate vehicles that are in use, sitting idle, or undergoing maintenance. These reports provide insight into inventory needs such as when to buy and sell vehicles. 

Vehicle Valuation:

This Zubie exclusive tool gives rental operations the ability to know the exact value of each vehicle in your refleet. An easy to interpret dashboard gives you an overview of your total assets, can determine current market value of vehicles, and can project future market values up to three years. All of these features allow fleet managers to make educated decisions about the best time to buy and sell vehicles.

Dashcam Connectivity:

Zubie Dashcam allows franchise owners and franchisees to have literal visibility into their vehicles. Dashcam monitors activities both inside and outside of the vehicle, providing an extra layer of safety for vehicle occupants and passengers and pedestrians. Dashcam reduces distracted driving, is a visual record of vehicle contents, and provides concrete evidence in the case of a critical incident. Dashcam footage can be viewed live, and is also recorded and stored. 

Open API:

Zubie's rental management solutions grow and adapt with your needs. The Zubie app is fully customizable to maximize the overall success and efficiency of your business. You are able to link outside apps through your account, and integrate all aspects of your operations.  

Franchise Technology Partners:  Our valued partnerships with

ServiceMinder

, 

ServiceTitan

,

ProTradeNet

,

Fleetio

are excellent examples of integration in action. The

Zubie app

integrates seamlessly with theirs, creating an optimal user experience.  
Interested in Taking Your Rental Franchise to the Next Level? 
According to Zubie's Chief Revenue Officer, Mark Novak, "Establishing a partnership with Zubie can improve the bottom line for an entire franchise, with each stakeholder benefitting along the way. Improved fleet visibility, and precise fleet management capabilities can really take your franchise to the next level of success." 
Contact an expert today to learn how Zubie can compliment your franchise and rental fleet operations.