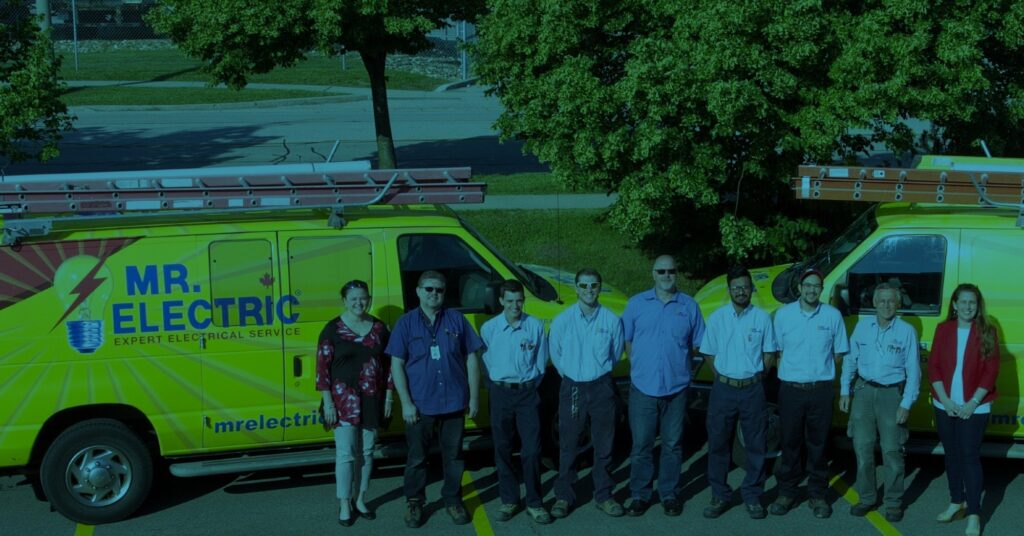 With people spending more time than ever at home these days, people across the country are focused on making their home experience a BETTER experience. You don't have to look much farther than your Facebook page to see friends redoing their kitchen or upgrading their yard, or check out your local DIY store, which is likely sold out of grills and that fire pit that you thought would be delivered in two weeks is going to take four months. Many of our electrical customers are busier than ever – which is a great problem to have, but a problem nonetheless. When you're trying to keep track of who is on which job, things can get complicated fast. Here are a few ways Zubie Fleet Connect is helping our clients in the electrical business through tracking, asset recovery, and geofencing to simply protect their assets and optimize their business.
Always Know Where Your Vehicles Are Using GPS Tracking 
Whether you're concerned about your team being on time for a job or keep track of expensive equipment, Zubie can help. Electrical companies invest in expensive equipment and the vehicles that store and transport it. A truck or van sitting alone with a lot of expensive equipment and supplies can be tempting for a thief, but it's not just the lost material, but the lost time that can be painful. Even when employees take every step to prevent theft, it's important to be prepared and have a fleet management system that proactively protects and helps you recover lost or stolen assets.
For locating and recovering your vehicle, Zubie Fleet Connect tracks the location of your vehicles and gives accurate updates every 30 seconds, and our geofencing capability gives you visibility into when company vehicles are arriving and leaving locations you specify. For your equipment. Fleet and operations managers are able to understand trip and visit activity to keep track of efficiency, manage idling, speeding, and overall fuel usage to ensure drivers are arriving on time safely.
Track and Recover Expensive Equipment
Zubie's latest product, Zubie Asset Trak, is the perfect solution to track other equipment such as trailers, generators, or any other important piece of equipment. Working on a 4G LTE network, this device protects your assets using motion detection, tamper detection, and geofencing. Once the device is mounted on your asset, you will be able to know exactly where it is at all times.
If an asset has been lost or stolen, Zubie Location Link gives you the ability to share its last known location with any third party, which helps you recover the lost or stolen assets in a timely manner.
Monitor and Maintain Fleet Health
It's hard enough to keep your team scheduled, but the added compaction of having a vehicle break down can put a metaphorical wrench in your perfectly scheduled day. With Zubie, you can get vehicle health alerts and vehicle diagnostic codes, letting you know whether you need to pull a vehicle immediately, or if you can wait until a more convenient time. And with Zubie Smart Maintenance, you can track, schedule, and pay for vehicle service at any of our 20,000+ trusted service locations and save an average of 26% off retail pricing.
The Value of Telematics During COVID-19
At Zubie, we're obsessive about making things simple. We know fleet management is important, but if it's adding extra work into your already busy schedule, that's not helping. Zubie is simple to install, simple to use, with simple pricing — no surprises, no hidden fees. Zubie's fleet management system creates value in many ways, not limited to GPS tracking, geofencing, and vehicle health alerts, so you can focus on running your business throughout COVID-19 and into the post-pandemic future. Zubie salutes our clients in the electrical business providing essential day-to-day services, and we're here to support you.
Interested in protecting your most valuable assets? Reach out to Zubie today for your demo, quote and free trial.