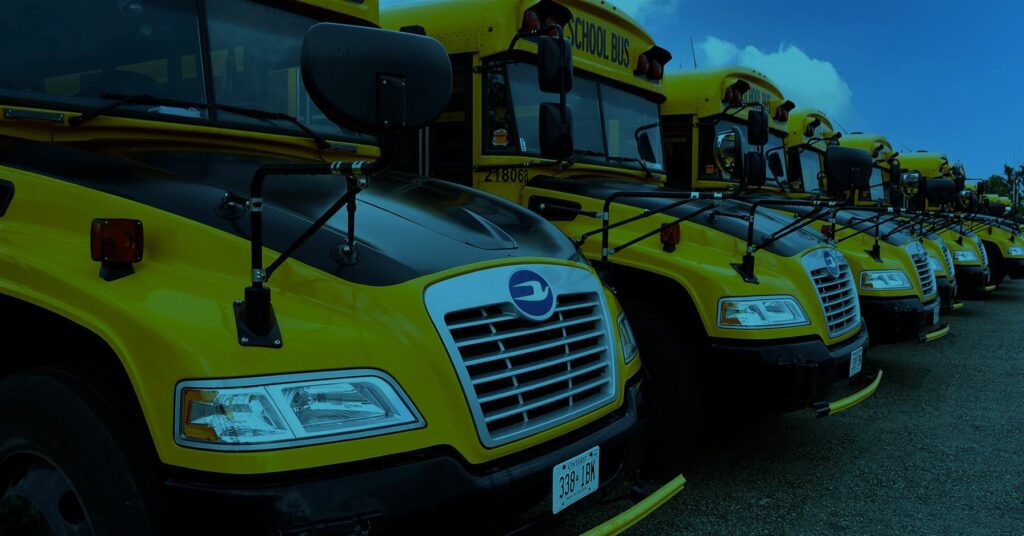 A successful school bus fleet is one that prioritizes their safety standards. Zubie Dashcam offers school bus fleets a solution to ensure that these standards are not only met but exceeded at every level.This is achieved through Zubie's leading vehicle reported telematics technology, and video tracking capabilities. Zubie Dashcam can optimize school bus fleet operations, fleet health, and route efficiency, all while simultaneously placing the safety of passengers, drivers, and pedestrians as top priority. 
What is Zubie Dashcam? 
Zubie Dashcam is a fleet management solution, combining video tracking, driver monitoring, and GPS all in one device. Zubie Dashcams use OBD-II telematics, and plugs directly into your vehicle's OBD-II port. All data from videos, photos, and reports can be viewed on a user-friendly dashboard via web or mobile applications. 
Setting Up Drivers for Success
An immense amount of responsibility is placed on school bus drivers to ensure that optimal safety is the goal at all times. They must provide a safe environment for all children during their routes, be hyper aware of pedestrians and other vehicles, and engage in best driving practices. Completing these tasks simultaneously and well, is nearly impossible. 
With dual HD cameras, live streaming, and video recording, all activity inside and outside of the bus is monitored, and recorded at all times. This technology is vital in ensuring optimal safety during every route. The cameras can capture everything, from drivers unlawfully ignoring the stop arm, to passenger behavior, to a critical incident like an accident. If the bus is involved in an accident, the video footage provides an accurate account of what happened. Drivers are no longer burdened by unnecessary distractions, and can give their full attention to their job. 
Zubie's Chief Revenue Officer, Mark Novak says, "Being able to monitor activity in and outside of a school bus can be a key component in ensuring safety for students, drivers, and pedestrians. When passengers and drivers are aware of Dashcam's capabilities, they will likely make smarter, safer, choices. 
Improved Operational Efficiencies 
Zubie Dashcam and fleet management solutions can improve operational efficiencies.  Dashcam offers real-time GPS tracking and telematics to provide live mapping, detailed trip history, driver scoring, and complete visibility into school bus routes.These features are powerful on their own, but together are unbeatable in providing comprehensive reporting, route efficiency, and performance insights. School bus companies can provide families and schools with accurate location and timing updates so that children are accounted for at all times. 
Increased Accountability
Zubie Dashcam can increase driver accountability. When drivers are aware that their performance is being assessed, many make a conscious effort to correct risky driving behaviors such as speeding, hard braking, or erratic lane switching. Bus operations can take a proactive approach to driver accountability, and use Dashcam footage as a training tool to encourage safe driving behaviors. 
Prioritizing Safety and The Future of Your Fleet
Equipping your entire school bus fleet with Zubie Dashcams is quick and easy. In no time at all you can begin bettering your overall operations, improve the health of your fleet, and prioritize safety. Contact a Zubie Dashcam expert to guide you through the process of safeguarding your school bus fleet.