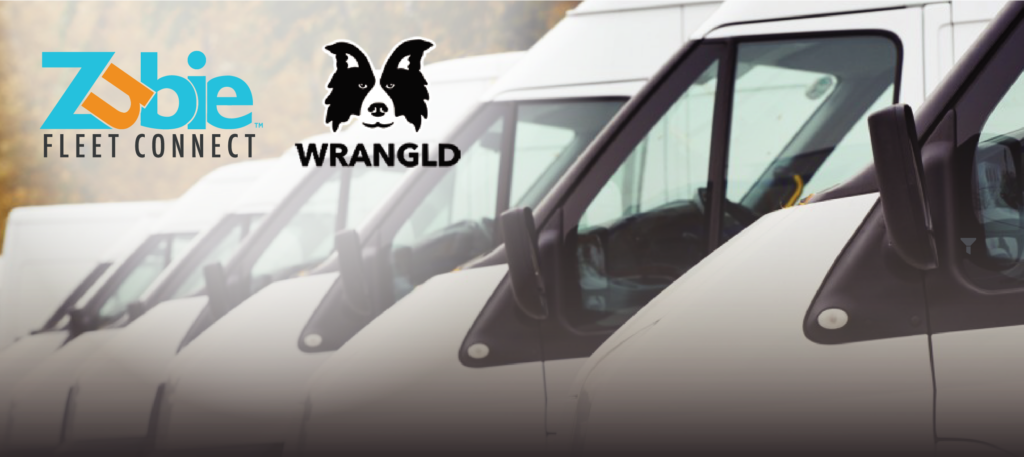 BLOOMINGTON, MINN. (April 7, 2022) — Zubie, a leading asset tracking platform and telematics provider, announced a new integration partnership with WRANGLD, a connected platform created to assist with trade business optimization. As of March 1, 2022, this partnership provides trades customers with advanced field and asset tracking capabilities in a singular, easy-to-operate platform.
WRANGLD customers now have access to a wealth of new benefits and Zubie tools to add to their existing arsenal. Zubie's products including Dashcam, Asset Trak and OBD-II devices provide tangible solutions for WRANGLD customers that simplify day to day operations and improve their bottom line. 
Zubie's Chief Revenue Officer, Mark Novak, explains the value of this partnership in greater detail, "Zubie devices now provide trade professionals with the visibility and precise metrics needed to track valuable assets and improve operational efficiency. Under the umbrella of one app they can manage every aspect of their jobs and know exactly how and where their important assets are being used."
Ultimately, the partnership between Zubie and WRANGLD allows customers to master their trades and eliminate the need to have multiple apps in order to be successful.Trade professionals have the space to focus on doing what they know best to provide customers with their expertise. 
Since 2012, Zubie has delivered real-time information about vehicles and drivers in an easy-to-use format to help businesses manage and optimize their fleets. Zubie won the "2015 Best Insurance Telematics Product" award from TU Automotive, and Auto Connected Car's 2016 Tech CARS award for "Best OBDII Device with Software and Services."
WRANGLD is a new SaaS company created in 2021, under the leadership of Jonathan Dyke. Their innovative approach to trade business operations allows their customers to grow, manage and maintain all aspects of business from one easy to use app. WRANGLD's mission is founded on letting skilled professionals focus on the mastery of their trade while adapting to modern technology without complications – They keep the technology aspect of trade businesses "WRANGLD".