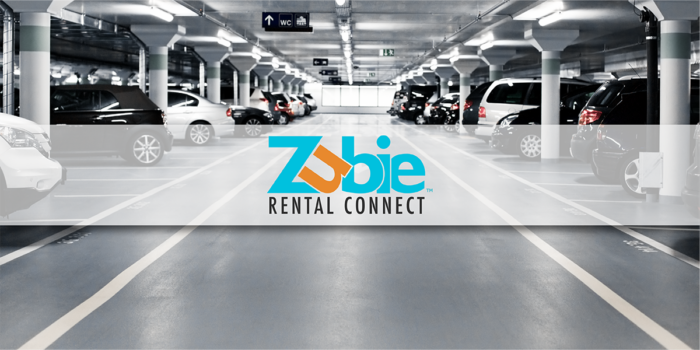 BLOOMINGTON, MINN. (June 17, 2022) – Zubie, a leading connected vehicle and telematics provider, announced a new partnership with Independent Car Rental Association (ICRA), a nonprofit business trade association and "member based" organization that promotes awareness and positive changes for independent car rental platforms. This partnership will bring independent car rental hosts resources to enhance their business and customer service.
ICRA strives to help their members grow their businesses and develop the industry of independent car rental hosts and other industry businesses. They continually seek out ways to provide independent car rental hosts the same technology and opportunities that big, corporate rental companies have access to.
By partnering with Zubie, ICRA can offer independent car rental hosts telematics technology to improve their operational efficiencies. Specifically, their members will not only be able to use GPS to track their vehicles, but will also have access to vehicle reported fuel and odometer metrics, receive important health and maintenance updates, and manage their inventory and utilization.
Zubie's Chief Revenue Officer, Mark Novak, emphasizes the importance of this partnership, "At Zubie, we recognize that sourcing and maintaining vehicles can be challenging for operators, and even more so for independent car rental hosts. The Zubie platform can do all of this and more, giving operators more bandwidth to focus on other parts of their business."
The partnership between Zubie and ICRA will ultimately give independent car rental hosts access to more valuable resources. Having access to these resources will allow operators to manage and source their vehicles under one platform and will leverage the overall success of their business.
ICRA's Chief Executive Officer, Trent Gifford, is very excited to see this partnership mature over time, developing into great solutions for their members. "Because the ICRA is a member-based organization, we need to bring top solutions and great technology to our members. With this partnership, our ICRA members will have not only great tracking solutions via Zubie, but the integration of Zubie's data and technology into our Appzoola website and fleet management solution will provide members, and this industry, something they have never had available to them before. Imagine your website not only being one of your ecommerce tools to rent your vehicles, but the real-time data from Zubie into the system allows you to better manage your fleet while controlling costs and building efficient maintenance schedules for each vehicle. The Zubie real-time data allows us to do this for our members."
About Zubie
Since 2012, Zubie's connected-car SaaS platform has helped business, rental and loaner fleet managers protect their assets and optimize their business. Zubie makes fleet management simple — simple to install, simple to use, and simple to improve business operations. Headquartered in Bloomington, MN, Zubie has been awarded "Best Insurance Telematics Product" and "Best OBDII Device with Software and Services," has been named one of the Minnesota's "Best Tech Startups" four years running by The Tech Tribune and was rated Best Fleet Management Software for 2021 by Digital.com. Visit https://zubie.com for more information.
About ICRA
The ICRA is a 501C6 nonprofit business trade association and "member based" organization with the sole purpose of creating awareness through promotion and a more positive image for those who rent vehicles "independently" through one or several of the independent car rental platforms.